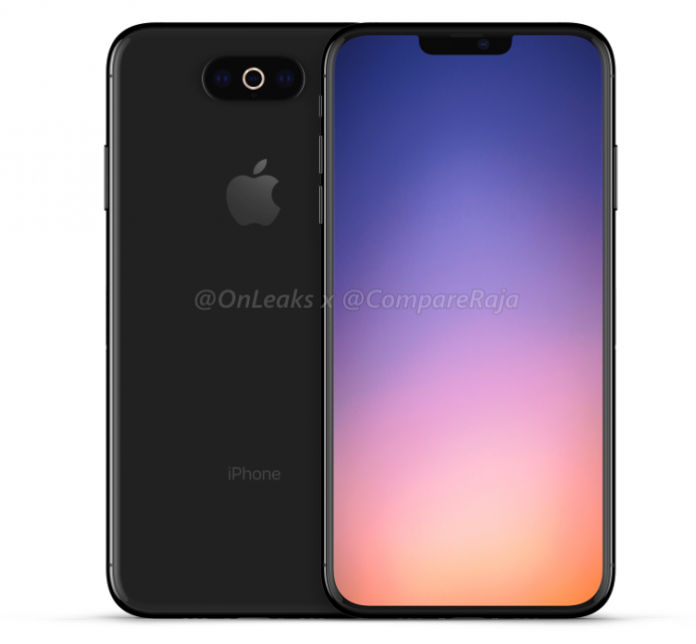 Ever since Apple first introduced Face ID in 2017, there have been a lot of debates going on whether you even need fingerprint scanning anymore or not. Since Apple adopted the bezel-less notched display design, the only choices it had to place the fingerprint scanner was at the back of the phone or beneath the screen. While Apple chose to rely solely on Facial Recognition for biometric security, Android manufacturers have been trying various approaches, with a lot of brands already offering in-display fingerprint scanning solutions. Vivo started the trend, with others like Huawei and Xiaomi soon jumping onboard. And now, with its 2019 flagships, Samsung is all set to make somewhat of a default feature on Android flagships. But things might just get a lot more interesting as we have confirmation that Apple is actually working on something that might bring back the Touch ID on next gen iPhones.
Touch ID Spanning The Entire Screen?
Based on a recent patent that Apple filed, it seems like Apple has finally worked out a way to include a fingerprint scanning method without compromising on the design of the iPhone. The patent talks in detail about "an acoustic imaging system configured to obtain an image of the features of an object contacting a surface of a user input surface". It also goes on to state that this acoustic imaging system "may be configured to resolve an image of a fingerprint of a user contacting an input surface of an electronic device by mapping the ridges of the user's fingerprint to the input surface." So basically, Apple will place acoustic transducers beneath the iphone screens, which will send out sound signals, and based on their reflections off the fingerprint ridges, the system will be able to generate an image of the user fingerprint.
And the best thing about this technology is that since its based on acoustic waves bouncing around, it could possibly allow fingerprint scanning to be done anywhere on the screen and not just a designated area. If that is indeed the case, it would make Apple's fingerprint scanning solution one of the best ones in the industry.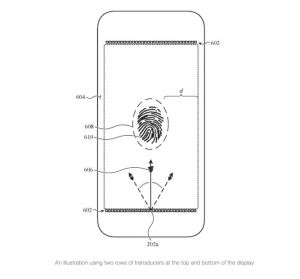 Biometric Scanning: More Than Just Touch ID?
Reading the patent in detail, we uncovered some more interesting facts about what Apple might have in store for us. The patent goes on to say that this system could be able to recognize more than one biometrically-unique surface characteristics such as handprints, ear prints, and so on). In an example, the acoustic imaging system is said to be able "to map the biometrically-unique features of a user's ear (e.g., size, shape, skin patterns, and so on) each time the user raises the electronic device to the user's ear". In another example, it's mentioned that the acoustic imaging system can "map the biometrically-unique features of a user's hand print (e.g., skin patterns, scar patterns, and so on) each time the user grasps the electronic device in the user's hand".
This means that a phone could not only determine if you're holding your phone in your left hand or right hand, it could also potentially behave differently according to the hand you're using. Not to mention, that being able to scan features of a user's ear can unlock a whole new world of customization and biometric authentications.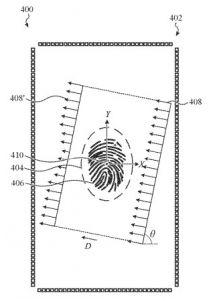 Apple's next generation iPhones are not due until after September 2019, and considering that it's the year after the S models, Apple is expected to usher a host of new features and design changes to its iPhone lineup. Well, we sure have our 'Ears' open for the new iPhones.