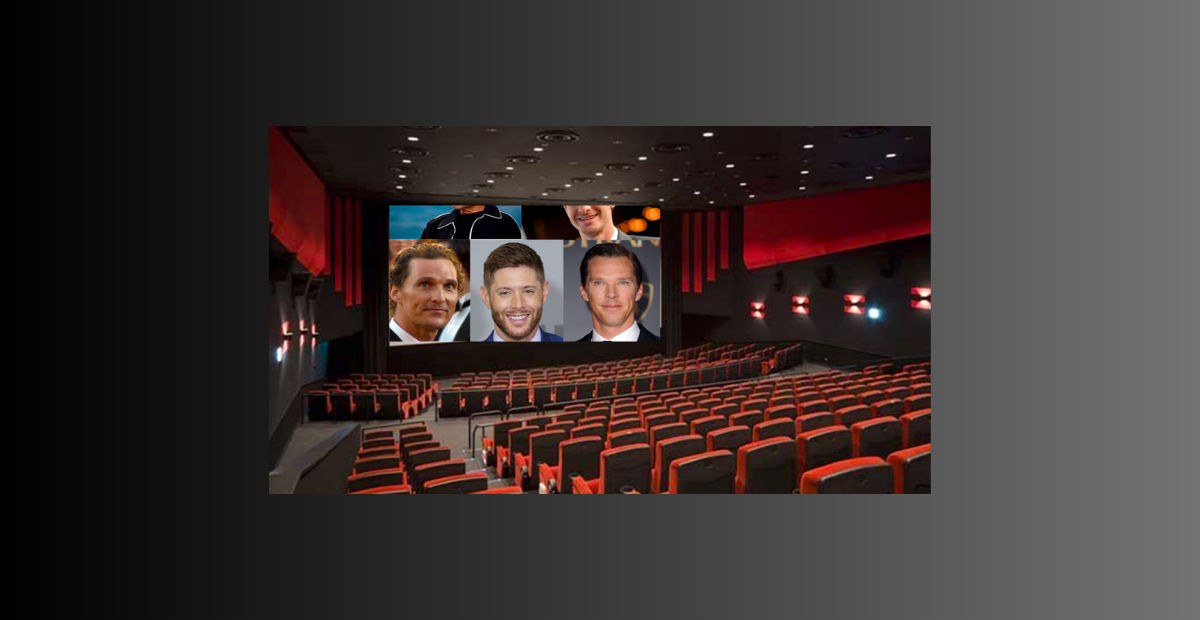 August  2023 is set to be a thrilling month for cinema enthusiasts as theatres prepare to showcase a range of highly anticipated films. From action-packed adventures to heartwarming dramas and everything in between, there's something for everyone to enjoy.
Several amazing movies have been released/are yet to be released across several genres. Each has its unique storyline and cast of characters.  From the much anticipated Ant-man and the Wasp-Quantumania to Magic Mike 3, there are some super-fun movies releasing! So what are the upcoming Hollywood movies releasing in theatres in February? Read this list and find out.
Top Upcoming Hollywood Movies in Theatres
| | | |
| --- | --- | --- |
| Movie | Release Date | Genre |
| Teenage mutant ninja turtles: mutant mayhem | August 2, 2023 | Comedy and Science-Fiction |
| Meg 2: The Trench | August 4, 2023 | |
| Talk to me | August 4, 2023 | Horror and Thriller |
| Heart of Stone | August 11, 2023 | Mystery |
| Red, white, and royal blue | August 11, 2023 | |
| Blue Beetle | August 18, 2023 | Superhero |
| The Monkey King | August 11, 2023 | |
| Retribution | August 25, 2023 | Action and thriller |
Teenage Mutant Ninja Turtles: Mutant Mayhem
The Turtle brothers, who previously lived apart from people, now wish to live as average teens in New York City. They join forces with their new friend, April O'Neil, to take on a shadowy criminal organization. But things get difficult when they must deal with a slew of mutant foes. Fans may expect a variety of topics, including action, friendship, drama, and comedy, all woven into one epic film. This time, the turtle brothers must muster all their strength and teamwork to defend their new home and beat this dangerous foe. Prepare for an exciting adventure as the Turtles battle for acceptance and justice in the bustling city.
IMDB Rating: 7.6
Cast: Micah Abbey, Shamon Brown Jr., Hannibal Buress, Rose Byrne, Nicolas Cantu, John Cena, Jackie Chan, Ice Cube, Natasia Demetriou, Ayo Edebiri, Giancarlo Esposito, Post Malone, Brady Noon, Seth Rogen, Paul Rudd, and Maya Rudolph.
Theatrical release: August 2, 2023
Meg 2: The Trench
Jonas Taylor takes a crew of researchers on a thrilling dive to explore the deepest depths of the ocean. However, their calm journey becomes chaotic when a hazardous mining operation puts at risk their purpose. Get ready for an adrenaline-pumping battle as they face dangerous sharks, treacherous waters, and ruthless adversaries with plans to harm the environment. To survive this thrilling adventure, they must rely on their wit and strength to outsmart these dangerous enemies. Brace yourself for an action-packed and suspenseful ride that will keep you on the edge of your seat!
IMDB Rating: 5.8
Cast: Jason Statham, Wu Jing, Sophia Cai, Page Kennedy, Sergio Peris-Mencheta, Skyler Samuels, and Cliff Curtis.
Theatrical Release: August 4, 2023
Talk to Me
A group of pals discovers a means to call spirits by utilizing an embalmed hand and becomes infatuated with their exciting discovery. Their enthusiasm quickly turns to horror when one of them unintentionally releases terrifying supernatural powers. They must now face the consequences of their choices and figure out how to halt the wicked spirits before it's too late. In this riveting and spine-chilling story, prepare for a hair-raising trip as they face the consequences of tampering with the supernatural.
IMDB Rating: 7.5
Cast: Sophie Wilde, Alexandra Jensen, Joe Bird, Otis Dhanji, Miranda Otto, Zoe Terakes, Chris Alosio, Marcus Johnson, and Alexandria Steffensen.
Theatrical Release: August 4, 2023
Heart of Stone
Rachel Stone is an expert intelligence operator and the single female defender of her powerful global peacekeeping organization. She must keep their most valuable and dangerous asset out of the wrong hands. Rachel encounters exhilarating challenges and deadly foes as the stakes climb, making her a force to be reckoned with in the war to safeguard global security. Prepare for an action-packed and exciting voyage as Rachel risks everything to protect her organization's most asset.
IMDB Rating: TBA
Cast: Gal Gadot, Jamie Dornan, Alia Bhatt, Sophie Okonedo, and Matthias Schweighöfer.
Theatrical Release: August 11, 2023
Red, white, and Royal Blue
The poor US/British relations force them to stage a truce amidst a public feud between the son of the American President and Britain's prince. However, this phony peace surprisingly sparks a deeper bond between the two. Watch as two charming men go against all odds to establish an unexpected alliance that surprises everyone in this exhilarating and funny journey. Prepare for an interesting and wonderful story of friendship and camaraderie that will leave you smiling.
IMDB Rating: TBA
Cast: Taylor Zakhar Perez, Nicholas Galitzine, Uma Thurman, Stephen Fry, Sarah Shahi, and Ellie Bamber.
Theatrical Release: August 11, 2023
Blue Beetle
It is an upcoming superhero film based on the DC Comics character Jaime Reyes (popularly known as Blue Beetle). The plot centres around Jaime, who comes finds an old extraterrestrial artefact known as the Scarab by chance. The Scarab chooses Jaime as its host, bestowing upon him an amazing set of armour with astounding and unforeseen powers. Jaime's life takes a dramatic change from that point forward, as he turns into the heroic character known as Blue Beetle, destined to safeguard the world from evil and embark on adventurous adventures. In this action-packed and awe-inspiring superhero picture, prepare to see an epic voyage of discovery and heroism.
IMDB Rating: TBA
Cast: Xolo Maridueña, Adriana Barraza, Damián Alcázar, Raoul Max Trujillo, Susan Sarandon, and George Lopez.
Theatrical Release: August 18, 2023
The Monkey King
"The Monkey King" is a thrilling and amusing family action film that follows a charming Monkey and his enchanted fighting Stick on a thrilling adventure to battle 100 demons. They tackle enormous obstacles together, taking on gods, demons, and even dragons. Their greatest foe, however, turns out to be Monkey's personal pride. Prepare for a fascinating and action-packed adventure filled with magic, humour, and heartwarming moments that will captivate audiences of all ages. In this epic tale of daring and self-discovery, join Monkey and his faithful Stick as they learn crucial lessons about friendship, compassion, and the genuine significance of triumph.
IMDB Rating: TBA
Cast: Jimmy O. Yang, Bowen Yang, Jo Koy, Stephanie Hsu, BD Wong, Jolie Haong-Rappaport, Ron Yuan, Hoon Lee, Andrew Pang, Andrew Kishino, Jodi Long, and James Sie.
Theatrical Release: August 11, 2023
Retribution
In this action-packed film, financier Matt Turner finds himself in a perilous situation while driving his kids to work when a mysterious bomber threatens their lives. As the clock ticks, Matt is pushed into a high-stakes race against time and danger, with everything on the line. Will he be able to save his family and innocent people from the evil plans of the bomber? Prepare for a heart-pounding and suspenseful ride that will keep you on the edge of your seat until the very end.
IMDB Rating: TBA
Cast: Liam Neeson, Noma Dumezweni, Lilly Aspell, Jack Champion, Embeth Davidtz, and Matthew Modine.
Theatrical Release: August 25, 2023
Above, we have mentioned the latest eight Hollywood films that are much-awaited to hit the box office in the month of August. If you're a movie lover, it's time to book your tickets at the nearest cinema and get ready for an exciting movie marathon. Don't forget to grab a tub of popcorn and your favourite drinks to enjoy the cinematic experience to the fullest. We'll also keep you updated on several other exciting films slated for release in the second half of 2023, so stay tuned for more movie magic!