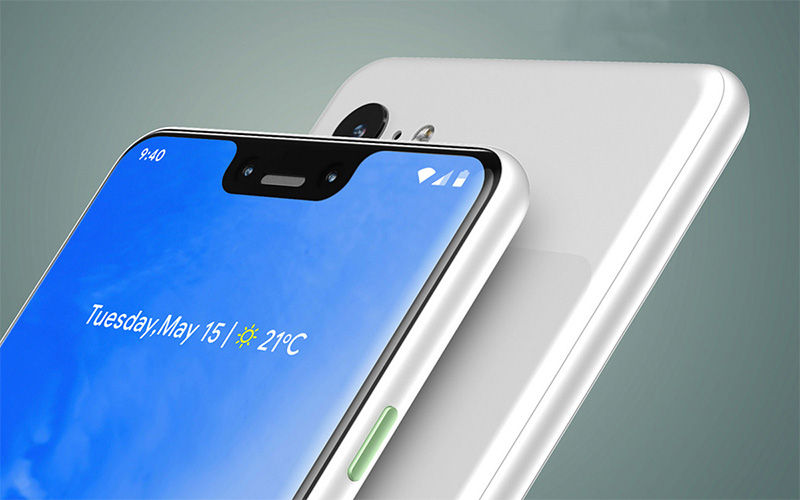 Despite being marketed as the 2018 iPhone lineup's competitors, the Google Pixel 3 and Pixel 3 XL (review) come without any kind of facial recognition mechanism for user authentication or unlocking the phone, let alone a sophisticated 3D Face ID technology. In 2019 however, Google might introduce a Pixel device that will sport its own Face ID-like technology, owing to the latest filed patent the company has acquired.
What is disappointing is that even the larger Pixel 3 XL, which houses an enormous notch at the front could easily have fit an array of sensors. Instead, both devices that Google launched get a dual-camera at the front, which is an upgrade in its own right. Still, the option to have advanced facial recognition in the Pixel 3 or Pixel 3 XL meant Google would have been the closest to introducing a 2018 iPhone model competitor.
Google's Upcoming Pixel Device Might Also Interpret Hand Gestures
Google was granted a patent today by the US Patent and Trademark Office which highlighted the use of VCSELs (vertical-cavity surface-emitting laser) in products like a future Pixel smartphone. The patent was titled 'Array based patterned illumination projector'. Apple's Face ID system includes a Flood illuminator and a Dot projector that floods a subject's face to create an accurate 3D model of that face.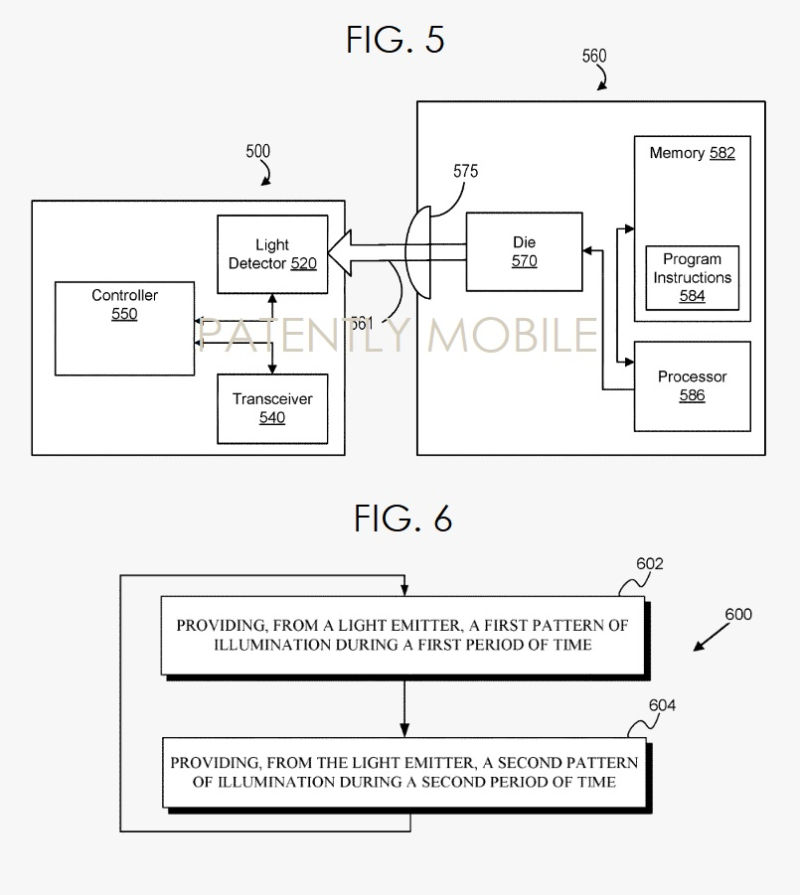 Similarly, Google's patent covers the same type of 'pattern illumination projector'. In the image shown above, you can see a diagram that includes a light emitter and a light detector while figure 6 shows a method for operating a light emitter to produce patterns of illumination. The patent also notes that the light emitter would be able to project this illumination while being connected to other light-emitting elements which can include LEDs, lasers or VCSELs.
The patent also states that the light emitter can be part of a system that is mounted to a floor, wall, ceiling, or any other object, indicating that might be used in places other than portable devices. While it can be found in mobile phones, Google states that it can be beneficial in a variety of applications such as detecting or determining the location of an object in an environment.
One possibility why Apple's competitors have yet to introduce devices bearing their version of Face ID is the lack of parts. Thanks to a shortage of VCSELs, a component that Apple has managed to secure in abundance with the help of the partnership with Finisar, reports have stated that lots of manufacturers will not be launching devices with 3D facial recognition before 2019. The Huawei Mate 20 Pro (Unoxing & First Impressions) and OPPO Find X (Review) are examples of devices with advanced facial recognition, but that's about it for now.
Pixel 4 With 3D Facial Recognition: Is It Possible?
With bezels getting thinner and manufacturers aiming to sell smartphones bearing all-screen designs, it is a possibility that the Pixel 4 and Pixel 4 XL get their version of Face ID. Google has pretty much nailed the camera hardware with the launch of its Pixel 3 and Pixel 3 XL.
If the tech giant is serious about security and the privacy of its customer base, we should expect a line of sensors to be hidden in that notch next year. Let us also hope that Google can improve upon its mistakes with this year's flagships and work on the design a bit more, not to mention tackling the software problems too.
After you're done reading the latest news, you can check out our Pixel 3 and Pixel 3 XL video showing their first look and the contents that come with the box's packaging. If you want the best stock Android experience paired with an impressive camera, you can purchase the Pixel 3 or Pixel 3 XL. If you think these devices are a tad bit expensive but you still want to experience stock Android, you can purchase a device that belongs to the Android One family.