Highlights
WhatsApp is working on several new features for its Android, iOS and Desktop apps.
The company is expected to release the following features in 2023.
While some features enhance the user experience, others focus on privacy.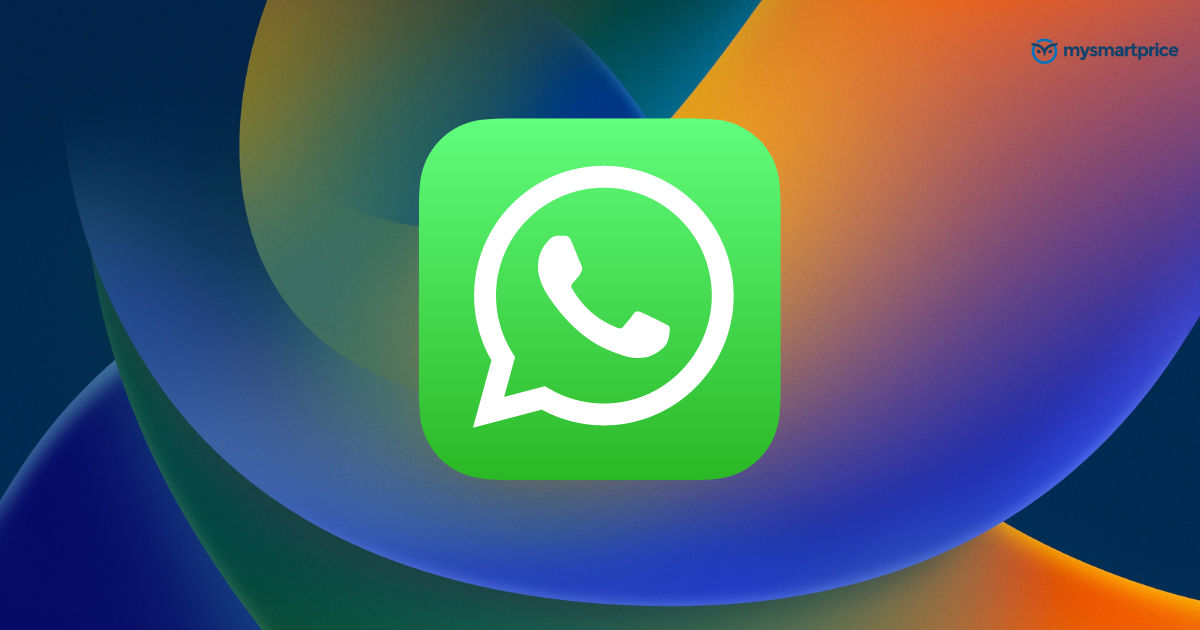 WhatsApp is among the most popular messaging apps worldwide. The Meta-owned messaging app has hundreds of millions of users in India and other markets. One of the reasons for the large active user base is that the app provides support with new features regularly. Some of the new features released in 2022 include allowing users to forward media with a caption, message reactions, Polls within WhatsApp groups, etc. The messaging app also tests multiple features simultaneously with beta users, giving them early access before they are widely rolled out to all active users.
In 2023, new WhatsApp features are expected to be rolled out for Android and iOS users. The company is also expected to release features for its desktop and web apps. While there is no official word, some features currently in beta will likely roll out to all users in the coming weeks and months. Here are some of the upcoming WhatsApp features expected to release in 2023.
WhatsApp Features in 2023: What to Expect
WhatsApp is expected to improve the user experience by launching multiple new features and updates for iOS and Android users in 2023. The company has not confirmed any details, but WABetaInfo believes the features listed below could be introduced in 2023.
Selecting Multiple Chats on the Desktop
WhatsApp's current desktop app does not allow users to select multiple chats simultaneously. The same can be done for individual chats on Android and iOS apps, where users can delete, archive or mark them as Read. WABetaInfo claims that the feature is currently being tested on the desktop app.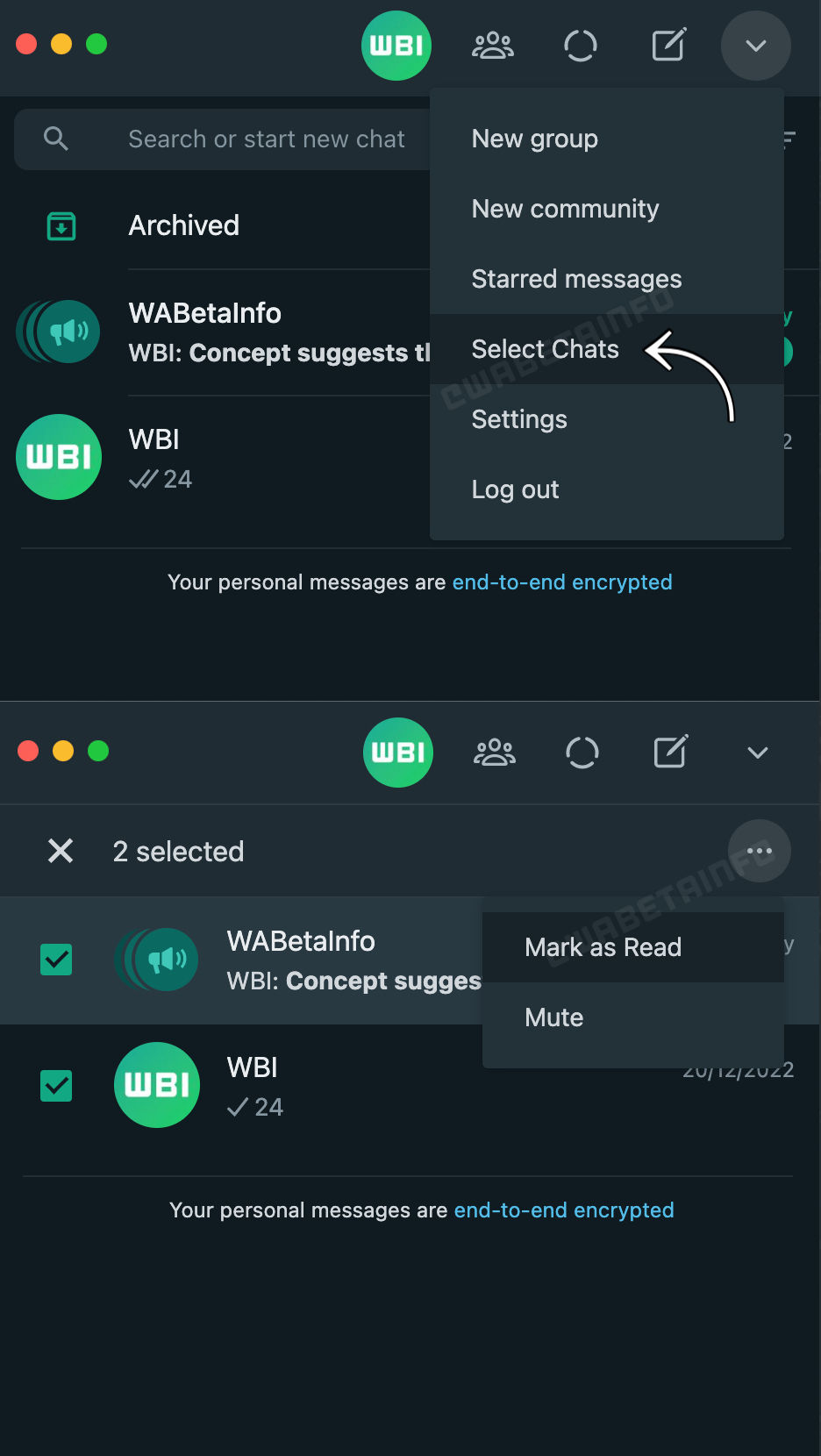 The "Select Chats" feature is currently being tested on the WhatsApp Desktop app, which will let users mute or mark chats as read or unread. The feature is still under development and should be released in a future update. There is no word on the release timeline of the feature for the beta or public version at the time of writing.
Privacy Settings for Communities
WhatsApp released the Communities feature last year, which makes it easier for people to manage busy conversations among organisations. The Communities feature brings multiple large groups under one umbrella.
While the new WhatsApp feature has its share of benefits, it can also expose a user's contact details to other community members. These unknown accounts can call a user or even send a message. To do so, WABetaInfo uploaded a concept feature that gives users control over who can call them if they are added to community groups.
Also read: [Explained] WhatsApp Communities, a New Discussion Group Feature that Supports Large File Sharing, 1024 Users
Like the privacy setting for profile photos, status, etc., WABetaInfo suggested that the messaging app should provide three options for users regarding calling — Everyone, My Contacts, and "My Contacts Except…"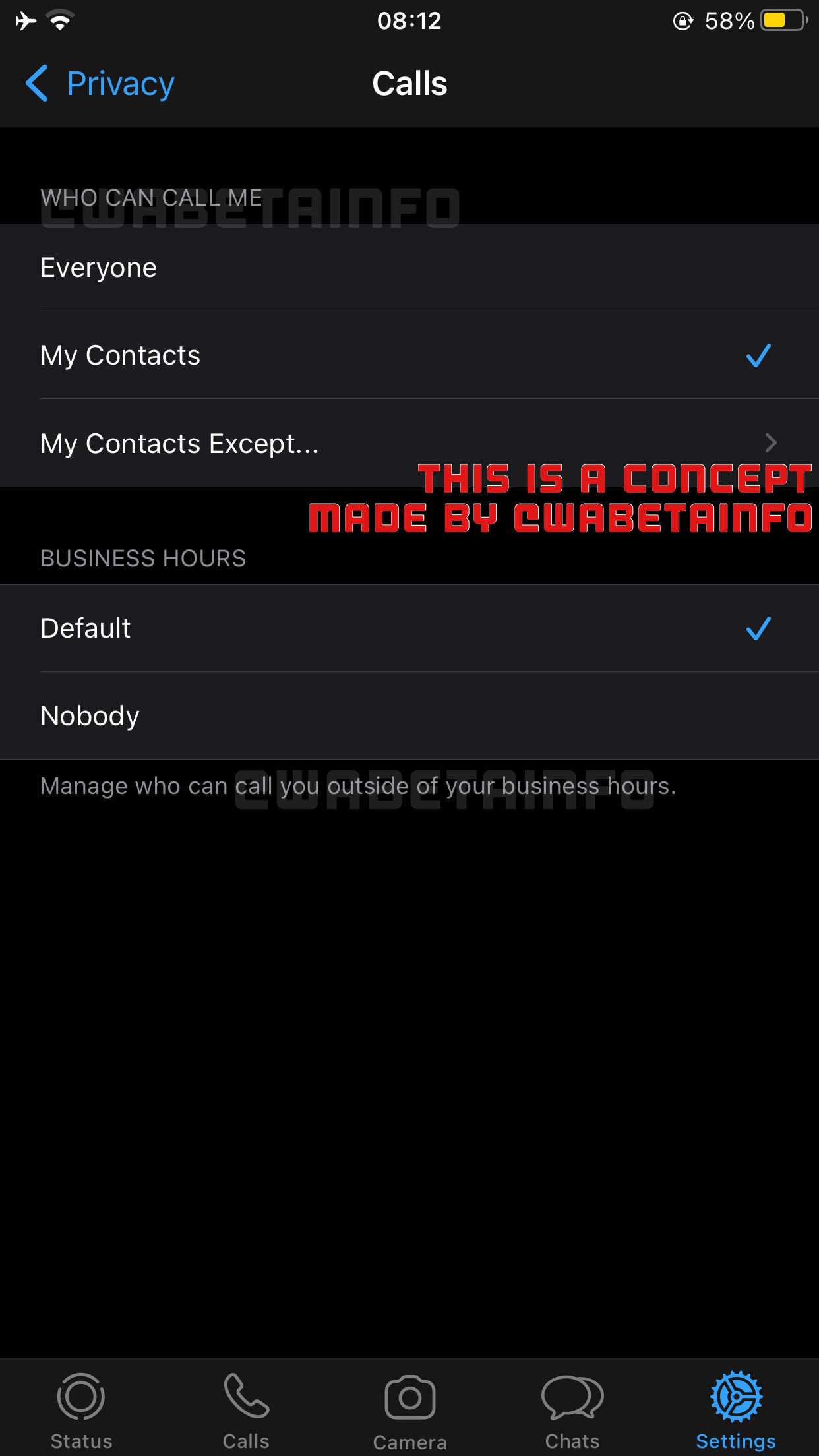 When the user limits who can call them on WhatsApp, an alert shows up and informs the caller that it is not possible to start the call due to privacy settings: in this case, the caller may send a "call request" that would bypass privacy settings for a certain amount of time after being accepted. This is just a concept and not a feature that is under development or in beta testing.
Reporting Status Updates
WhatsApp rolled out its Status feature in 2017. It has been a few years since the feature was rolled out, and it has received some minor updates in the past. The company is also reportedly working on voice status updates, which are currently in beta.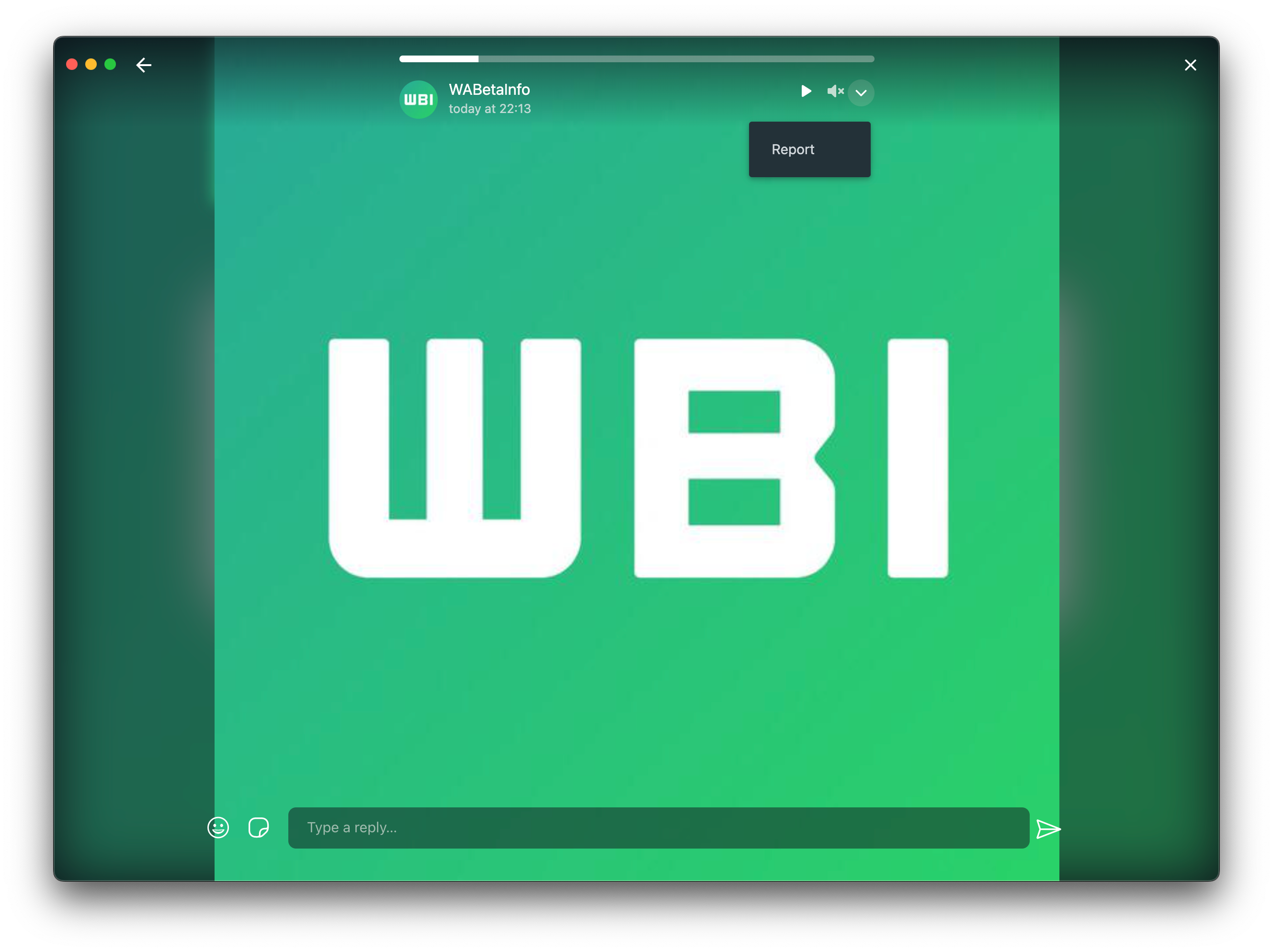 Another Status-related feature in the works is the ability to report one if it violates WhatsApp's Terms of Service. The feature, according to WABetaInfo, is in the works for the future update of WhatsApp Desktop beta. Once available, users will be able to update the feature within the menu section of a Status. If a user reports a Status, it will be forwarded to WhatsApp for moderation.
There is no word on the rollout timeline of the feature. However, we can expect it to be available sometime in 2023.
6-Digit Code to Log into WhatsApp
WhatsApp is testing a new verification option for select beta teasers on the Android app. Users who are part of the beta test can enter a 6-digit code, which will help add an additional layer of security to their WhatsApp account. The feature is primarily for login approval when users have logged into their WhatsApp account on another device using the companion feature.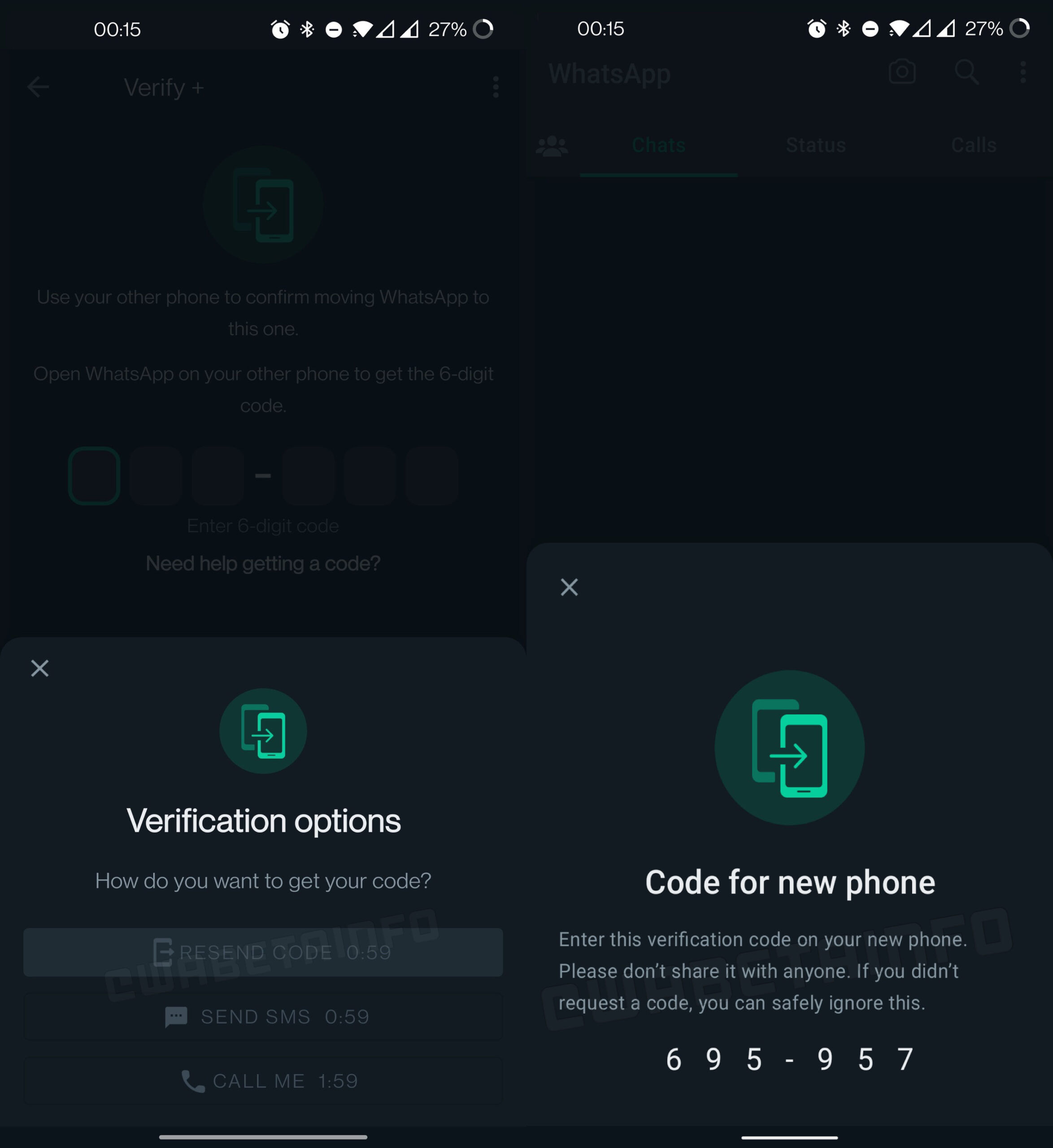 If the feature is enabled, a new verification message pops up and a six-digit code is sent to the main device simultaneously. Users can then enter the code on the device they are trying to log into using the companion mode feature. The feature is limited to a few beta testers on the Android app. There is no word on if there would be a wider rollout for beta users, followed by a public release.
Search Messages by Date
WhatsApp is testing a feature that gives users the ability to search messages by date. The feature spotted by WABetaInfo shows a calendar icon, which lets users jump to a date to discover which messages have been shared within a certain conversation.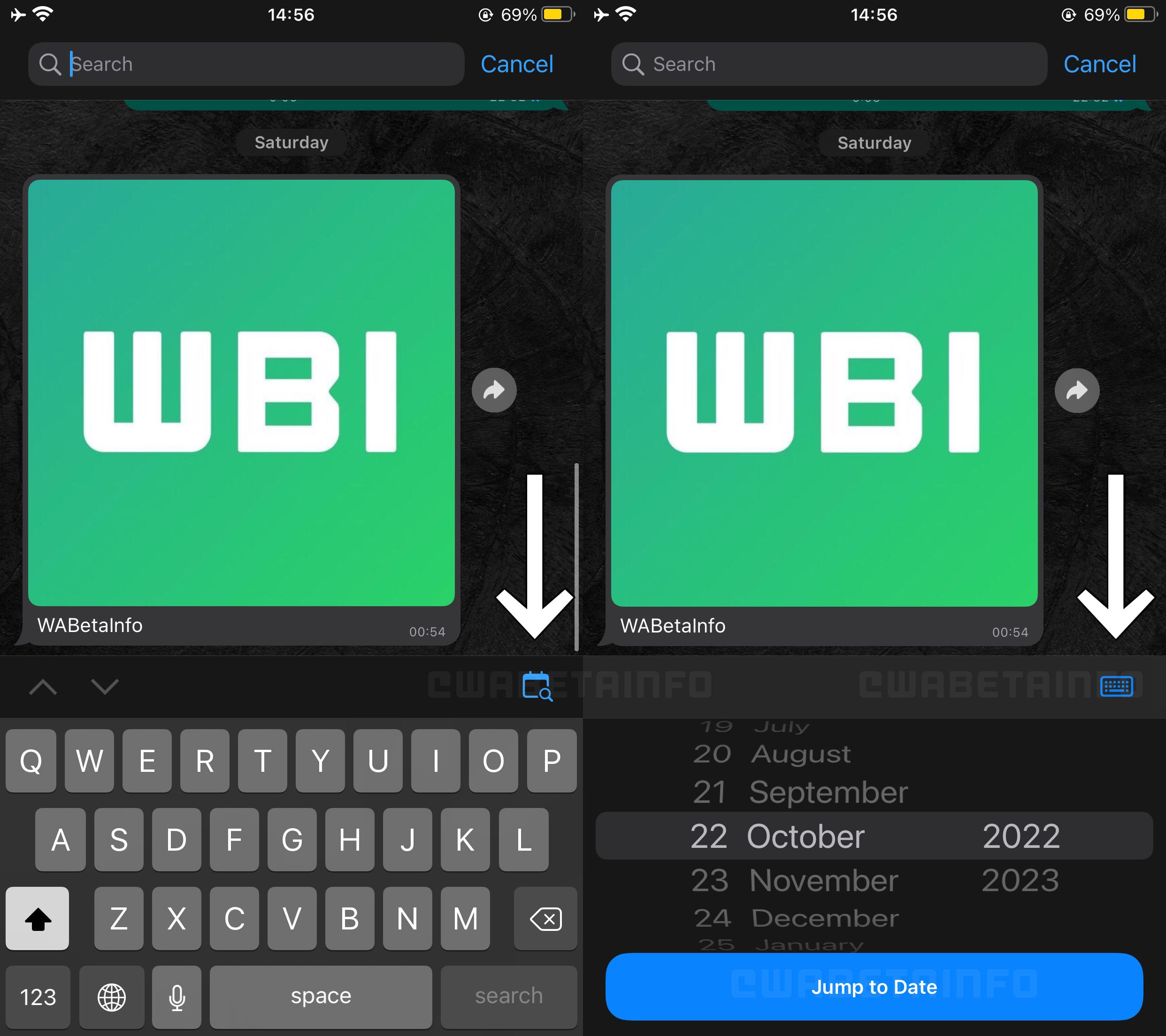 The feature is being tested with a limited number of beta users. WhatsApp is currently testing the feature with iOS users only. There is no word on when the feature will be available on the Android beta app.