Highlights
Vadh starring Sanjay Mishra and Neena Gupta streaming now
First-ever collaboration of two veteran actors
Sanjay Mishra in full menacing role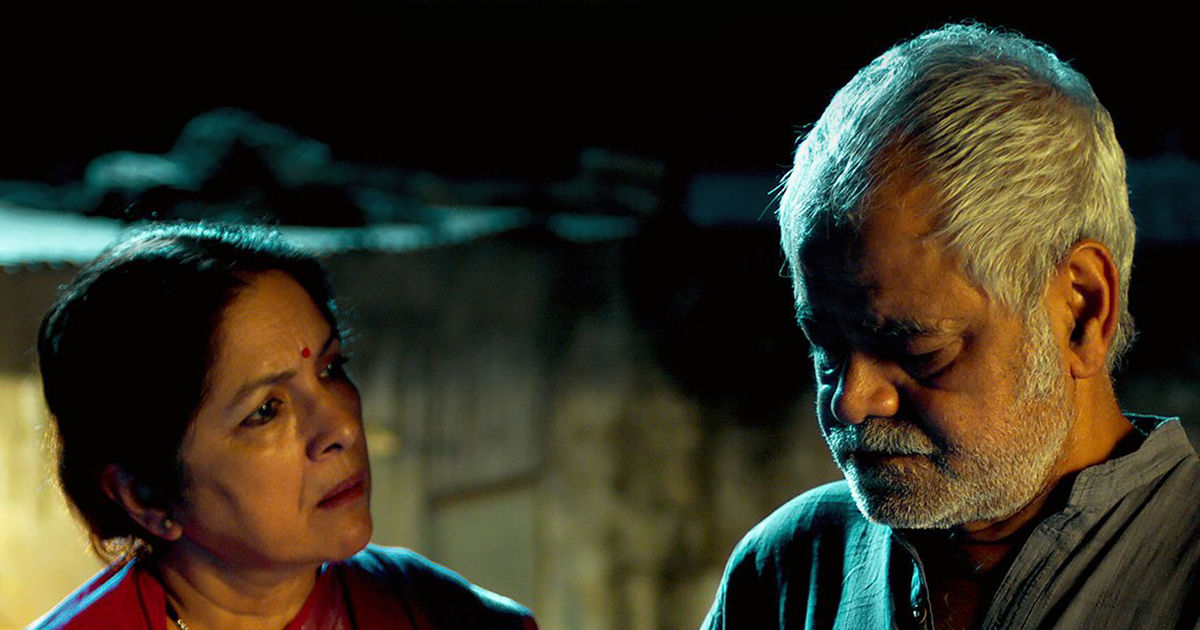 The digital rights of the Sanjay Mishra, Neena Gupta, Saurabh Sachdeva starrer Vadh is owned by Netflix and the movie is now streaming on the OTT giant for its users. Last year, Vadh was the movie that critics loved the most. Vadh, a thriller starring one of the most talented duo of Bollywood, debuted in theatres on December 9 and riveted viewers with its compelling plot. According to some reports, audiences were engrossed and on the edge of their seats the entire time as India's two talented veterans worked together for the first time in what seems to be an extremely engaging narrative. While both the public and the reviewers gave the movie five-star reviews, it is now ready for its OTT run, so viewers will finally be able to experience the excitement on their own televisions. The movie "Vadh" generated a lot of buzz due to Sanjay Mishra and Neena Gupta's outstanding performance, which thoroughly impressed everyone. Sanjay Mishra has played a variety of roles for audiences throughout his career, but this is the first time we'll see him go full menace. Now that the movie has nearly completed a two-month journey, it is prepared to take over on digital platforms. The anticipation for this tense thriller is at an all-time high as it is finally broadcast on OTT. The film started streaming today.
A murder 🔪 A mystery 🔍 And the truth behind it all 😮#Vadh is now streaming! pic.twitter.com/lmRfHkZCrp

— Netflix India (@NetflixIndia) February 3, 2023
Cast
As Shambhunath Mishra and Manju Mishra, respectively, Sanjay Mishra and Neena Gupta play the lead roles. Prajapati Pandey, the loan shark that Shamhunath kills, is portrayed by Saurabh Sachdeva. In the movie, Manav Vij also has a significant role. Jaspal Singh Sandhu and Rajeev Barnwal wrote and directed the movie. Luv Ranjan, Ankur Garg, Neeraj Ruhil, Subhav Sharma, and Nymphea Saraf Sandhu worked together to produce the movie, which was previously known as Gwalior, under the brands of Luv Films, J Studio, and Next Level Productions.
Plot
The life of an old couple named Shambhunath Mishra and his wife Manju Mishra is portrayed in Vadh. The pair lead a routine, middle-class life. However, in a dramatic turn of events, Shambhunath kills a local loan shark named Prajapati Pandey, turning the couple's lives upside down. To preserve their own lives, the pair is forced to cover up their crime and present it as the "perfect murder."
Reception
Despite an IMDB rating of 7.8/10, and rave reviews from critics and audiences alike, the film doesn't seem to bring people to cinema halls. Sanjay Mishra has stated that he is not a superstar and does not have the ability to draw audiences to the theaters. The film has a lifetime gross of 60 lakhs. Despite that, the director, Jaspal Singh Sandhu hinted at a sequel to the film.