Highlights
A new agent called Deadlock has made its way to Valorant along with Episode 7 Act 1.
The new agent was revealed at the Valorant Masters Tokyo tournament.
Valorant new update (Episode 7 Act I) will be available at 2 PM PT (or) 5 PM ETon 27 June.
Riot Games adds a new agent, named Deadlock to Valorant's battlefield and the developers have revealed the abilities along with the release date. Each new Agent in VALORANT's ever-expanding roster adds something new to the game, and you never know when the next game-changing character will appear.
These Deadlock abilities are a game changer, forcing her opponents to alter their strategy while attacking sites and pushing on defence. Deadlock, a sentinel agent from Norway, provides a unique twist and a new mechanic that will have a big impact on the Valorant meta.
Valorant's new agent's ability, named lethal nanowire trap can concuss, trap, obstruct, and wipe out opponents. Let us know more about Valorant Agent 23.
Also Read: PlayStation 6 and Next-Gen Xbox to Launch in 2028 According to Microsoft-Activision FTC Trial Documents
New 'Valorant' Agent Deadlock Can Trap Enemies In A Cocoon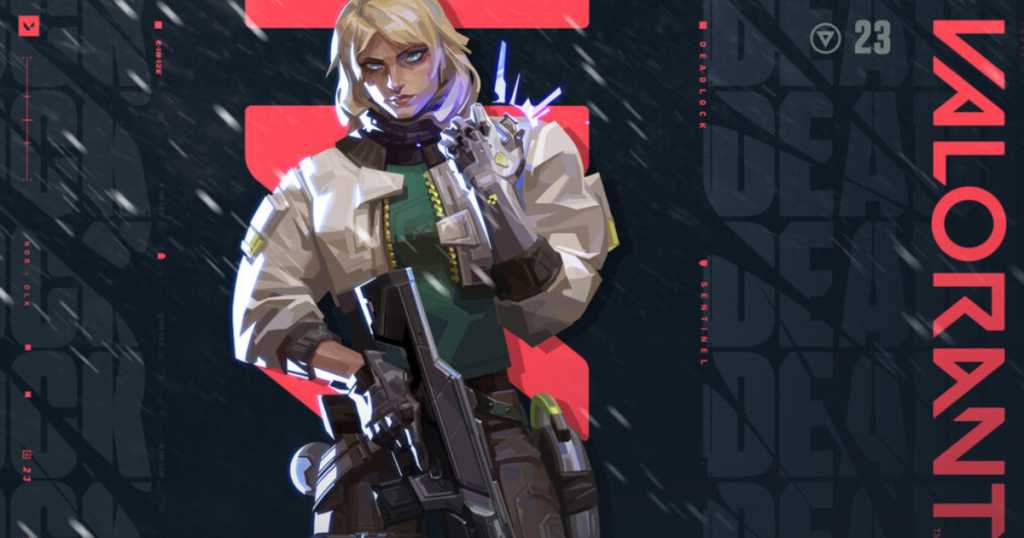 Riot Games has officially revealed the latest addition to the Valorant roster, Deadlock, after weeks of speculation and several leaks. The new agent will make her first appearance in the next Episode 7 update, bringing an interesting and dynamic playstyle to the game. This will help her stand out from other Sentinels due to her ability to adapt and react quickly.
While other Sentinels may rely on static defences and established setups, Deadlock's playstyle is centred on mobility and versatility. She enjoys the chaos of battle and uses the information at her disposal to help her squad win. Here are Valorant Agent 23 Abilities:
Sonic Sensor (Q):

Deadlock activates a sensor that listens for sounds in a certain area. When there are footsteps or heavy gunfire near the trap, it detonates, concussing everyone within its radius.

Barrier Mesh (E):

Deadlock equips a Barrier Mesh disc that may be launched by pressing the Fire button. When it makes contact with the ground, it produces an energy barrier that prevents players from entering the area.

GravNet (C):

Deadlock can use this skill to launch a grenade that changes into a net. When the grenade makes contact with the ground, it explodes. Any enemy caught in its range is compelled to crouch while moving and is slowed.

Annihilation (X):

The ultimate of Agent Deadlock can only affect a single target. When activated, the Agent unleashes a wave of nanowires that seizes the first opponent it encounters and wraps them in a cocoon. If the wires reach their place of origin, the captured enemy will be killed. The only way to remove it is to destroy the cocoon.
When Will Valorant Agent 23 – Deadlock be Released?
The new Agent Deadlock from VALORANT is set to be released on 27 June 2023, coinciding with the commencement of Episode 7 Act I.
Also Read: Valorant System Requirements: Minimum and Recommended PC Requirements for Running Valorant at 30FPS, 60FPS and144FPS
MSP Gaming is the gaming arm of MySmartPrice. We are a one-stop destination for everything gaming. Join our community for regular tournaments and stay updated about the gaming ecosystem – https://bit.ly/msp_gaming_community