Highlights
Nodwin Gaming has announced Registrations for VCT South Asia Open Qualifier.
The Open Qualifier will take place from 25-28 February.
The top teams from the Open Qualifier are likely to be advanced to the Group Stage whose schedule is not announced to date.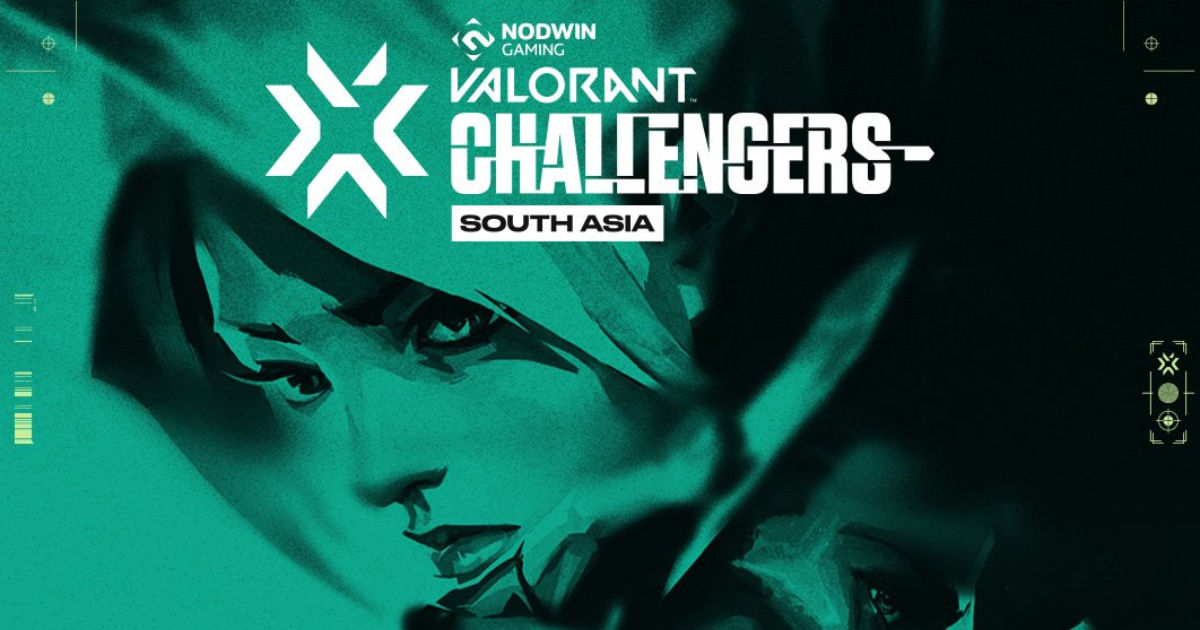 Recently, Nodwin Gaming has announced the most-awaited Valorant League in South Asia. After a long and comprehensive process, Riot Games made a strategic partnership with Nodwin Gaming, giving all the rights to host the mega six-month-long action-packed Valorant Challengers South Asia for two years.
The most anticipated announcement of VCT South Asia is now here as Nodwin Gaming announced online qualifiers of VCT Challengers SA earlier yesterday. This domestic league will run on an annual basis for a duration of seven months starting from January till July. Let us know more about the Open Qualifier for the Valorant Challengers League South Asia.
Also Read: Valorant VCT//Lock In Sao Paulo 2023 to Feature a Prize Pool of $500K
Nodwin Gaming announces the Open Qualifiers for Valorant Challengers South Asia
Nodwin Gaming, a premier eSports tournament organizer in India, Africa, and the MENA region, has opened registrations for VCT 2023 SA Open Qualifier. However, this inaugural edition will be an exception with the tournament scheduled to start in March 2023, carrying a total prize pool of $140,000 (Rs 1,15,74,859).
Announcing the Registrations, NODWIN Gaming, on 20 Feb, posted, "It's time to UnleashChaos. Do you have what it takes to be called the Best? Form up your squads & register for Nodwin #Valorant Challengers South Asia. You could be the ones taking home from the MASSIVE ₹ 1.15 Cr Prizepool."
The registrations for the Valorant Challenger South Asia Open Qualifiers are now open with the registrations closing date set for 23 February.
Do you have what it takes to be a challenger? 💪#UnleashChaos upon your opponents 🔥🔥

Prize Pool – ₹ 1.15 Crore+ 💰💰
Register Now 🔗 https://t.co/BpI7DTKvFQ#UnleashChaos #VCTSA #NodwinGaming #VCT2023 #valorant #playvalorant #valorantsouthasia #valorantesports pic.twitter.com/MH6Eh2lJhY

— NODWIN Gaming (@NodwinGaming) February 20, 2023
To register for the Open Qualifier, head over to .
The registration form requires players to fill in important details of the team members like team's name, logo, contact information, and government ID verification for all team members. Importantly, teams must register five players and may use up to two substitutes. There are also some rules and restrictions that all players must follow.
Tournament Format
The Valorant Challengers League South Asian Open Qualifier is set to begin on 25 February and end on 28 February. This Nodwin-Organized Valorant Challengers league has a 4-stage roadmap to progress in the tournament:
Open Qualifier
League Stage
Group Stage
Playoffs
The Open Qualifier of Valorant Challengers South Asia will follow a single-elimination bracket with the top teams progressing to the League stage. NODWIN Gaming and Riot Games have yet to reveal the League Stage and Group Stage schedules and format.
The winner of this domestic league will be eligible to compete in the APAC (Asia Pacific) Valorant Ascension tournament, which will bring together the champions of APAC's 10 Challenger Leagues to fight for a spot in next year's APAC Pacific League 2024.
Also Read: S8UL Join Hands with Global Esports, Aim to Bolster Valorant Ecosystem in India