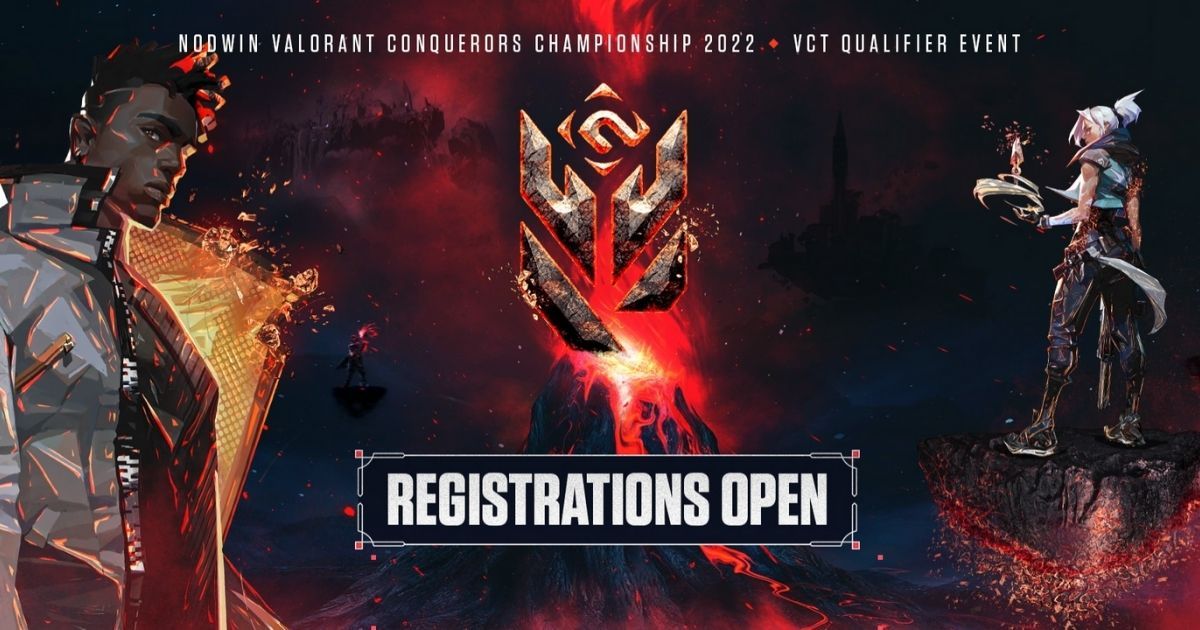 There's a new Valorant tournament for the Indian gamers coming up soon. Nodwin has announced Valorant Conquerors Championship (VCC) 2022. The registrations start from today onwards. According to Nodwin, this grand event will provide an opportunity for South Asian Valorant players to win a prize pool of USD 30,000, including the reward of USD 1,500 for the Most Valuable Player (MVP) of the tournament.
That's not all; Valorant Conquerors Championship (VCC) 2022 also gives the participating players a chance to qualify for the Asia Pacific (APAC) Challenger Playoffs Split 1. The winning team will then compete at the VCT 2022 Masters Split 1.
Nodwin Gaming & Riot Games partner to organize the tournament
The championship follows the same format as its first edition, held back in June last year. Nodwin Gaming is organizing the tournament with Riot Games, a premier game developer and publisher. The qualifying teams from each sub-region will go through the VCC Playoffs to reach the grand finals, and the top two South Asian teams will be on their way to Split 1 Asia Pacific (APAC) Challenger Playoffs. The winner will play at the Valorant Champions Tour 2022 Masters Split 1.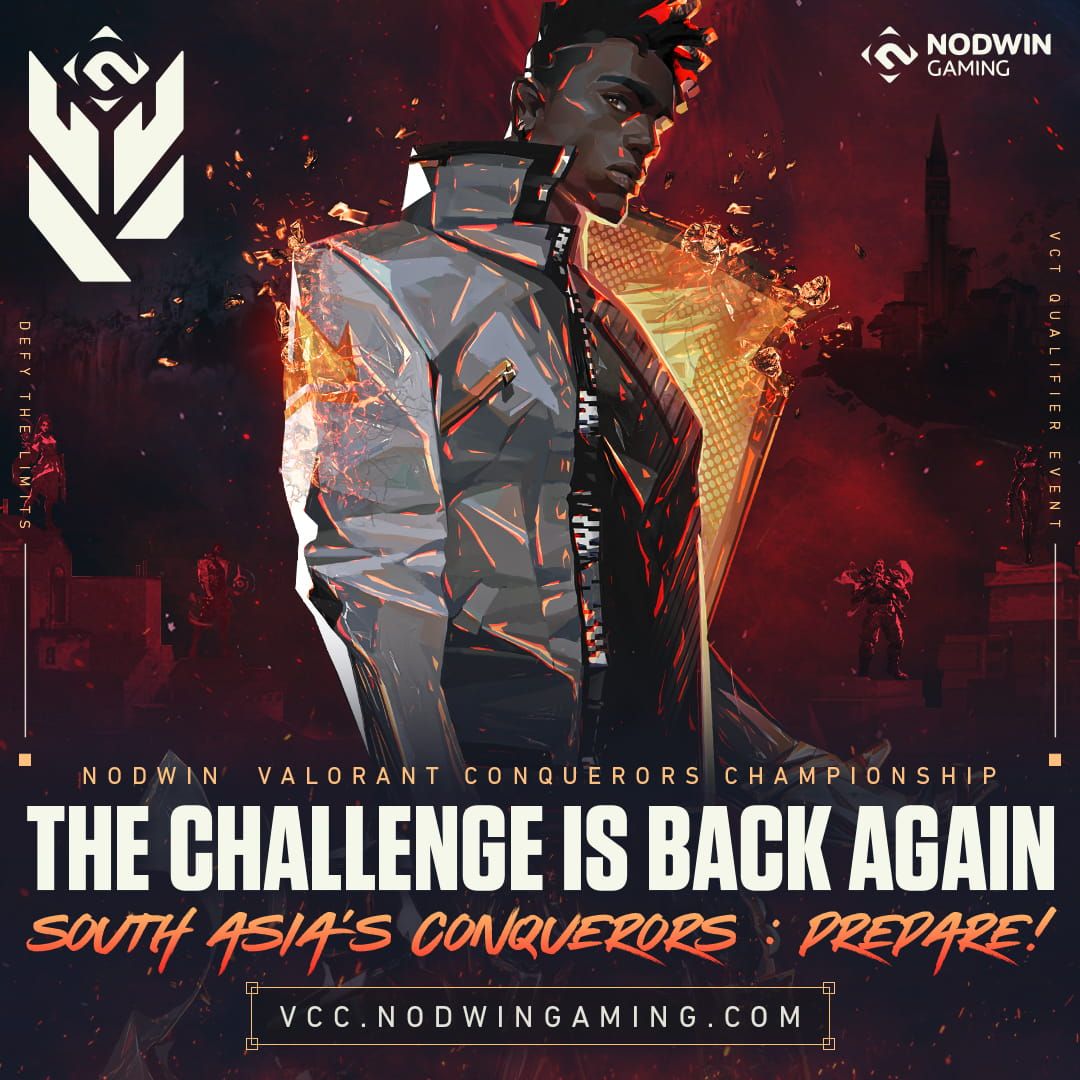 Also Read: Ubisoft Plus Coming to Xbox, with Rainbow Six Extraction Launching Day One on Game Pass
Nodwin Gaming announced that it has also secured the exclusive Hindi broadcast rights for the complete Valorant Champions Tour 2022. The matches will be broadcast live on Loco and Rooter and Nodwin Gaming's Facebook, Twitch and YouTube channels. Starting today, players can register for the Valorant Conquerors Championship 2022 by logging on to the official VCC website.
Also Read: BGMI India Series 2021 Quarter-Finals Over, Here's the List of the 24 Teams Qualifying for the Semi-Finals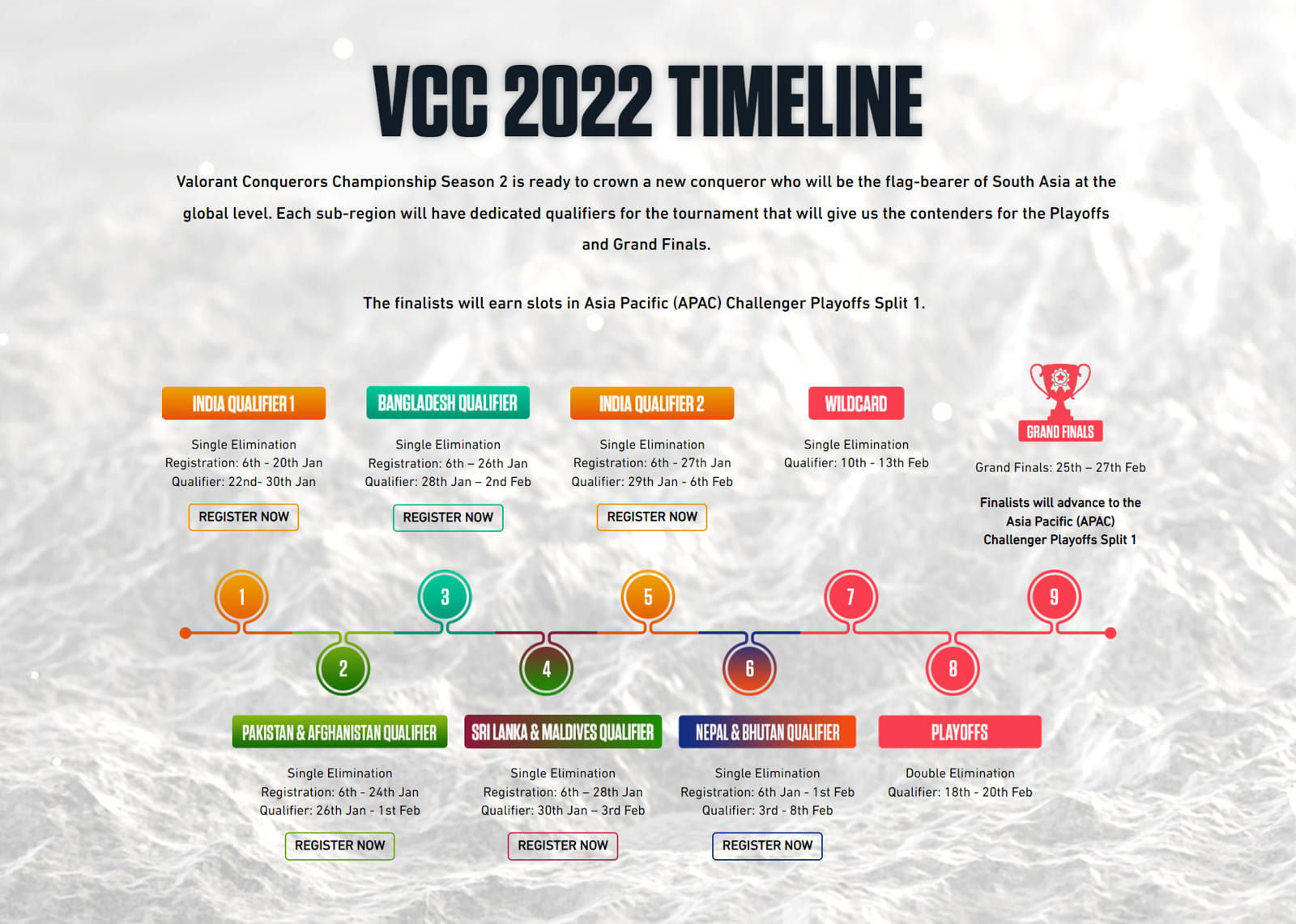 The upcoming edition of VCC starts from January 22, where up to February 13 is reserved for qualifiers. The playoffs will take place from February 18 to February 20, and the grand finals are scheduled between February 25 and February 27. The tournament consists of six qualifiers, whereas there will be two qualifiers in India and two slots. In contrast, in Pakistan & Afghanistan, Sri Lanka & Maldives, Bangladesh, Nepal and Bhutan, there will be one qualifier and one slot each, except there is also a Wildcard qualifier with two slots.