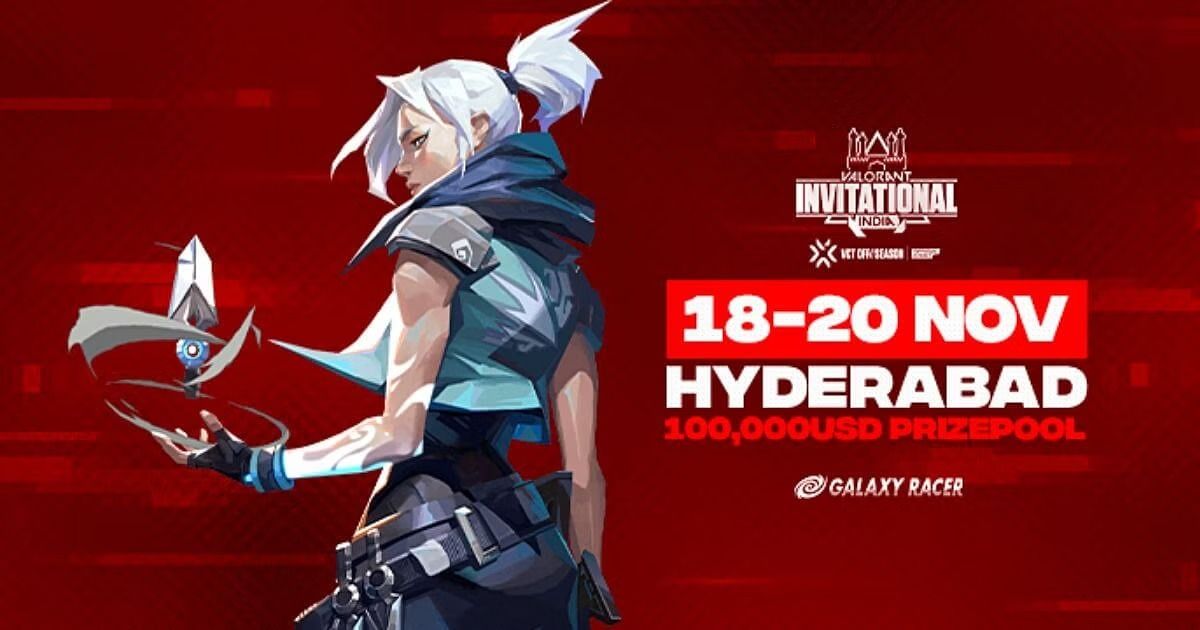 Galaxy Racer is all set to organize The Valorant India Invitational 2022 LAN event Finals in Hyderabad India from 18 November to 20 November. In order to provide a unique experience for the audience and players, the organizer has joined hands with Asia's largest music festival, Sunburn. This collaboration is planned to present a unique blend of esports and music to the Indian audience.
The qualifiers stage of Valorant India Invitational 2022 has concluded with three qualifiers completion that included 2 Indian qualifiers and one SEA qualifier. With the Qualifier Stage ended, the organizers have earlier announced that they would be conducting the main event as a LAN-line event. The finals will be played in front of a live audience at the GMR Arena in Hyderabad from 18-20 Nov.
Here is all you need to know about the Valorant India Invitational 2022 Main event such as participating teams, format, schedule and prize pool.
Also Read: 21-year-old Valorant Player Stabs and Kills Her Sister for Flirting With Her Boyfriend in-Game
Valorant India Invitational 2022 LAN Finals – Teams, Schedule and More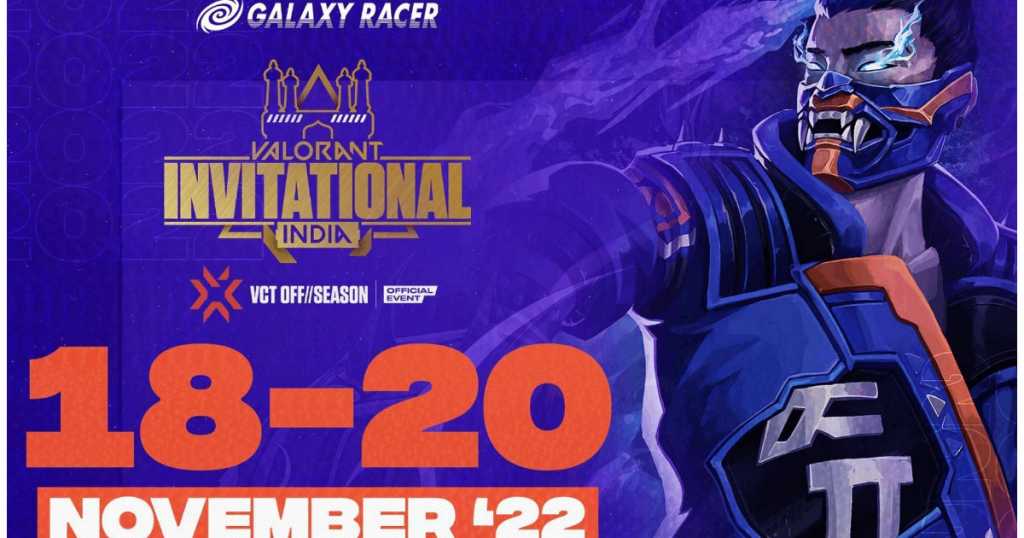 A total of three teams have advanced to finals from the three qualifiers of the tournaments. Enigma Gaming won the first Indian qualifier while God Squad (former Global esports roster) secured victory in the second Indian qualifier and both teams have qualified for the LAN. The SEA Qualifier has seen 8 invited teams competing for the remaining slot at the Finals and it was Bleed Esports who managed to make it to the LAN event. Apart from these three teams, the five best international teams received a direct invite to the event.
Following are the eight participating teams in the India Invitational 2022 Main event:
Paper Rex – Singapore
Team Secret – Philippines (Direct Invite)
Rex Regum Qeon – Indonesia (Direct Invite)
BOOM Esports – Indonesia (Direct Invite)
Team Heretics – Spain (Direct Invite)
Bleed Esports – Singapore (SEA Qualifier)
Enigma Gaming – India (India Qualifier 1)
GodSquad – India (India Qualifier 2)
As mentioned above the Main event is slated to take place over a course of three days i.e., from 18-20 November. The primary tournament structure has yet to be formally confirmed, although it will most likely be divided into two parts: Group Stage and Playoffs.
If the event falls into the above-mentioned format, the eight teams will be divided into two groups with each consisting of four teams. The top two teams from each group will be advanced to the next stage. During the Group Stage, initial matches might be best-of-one and deciding matches could be best-of-three, however during the Playoffs, all matches would be best-of-three.
If the tournament is not split into Group Stage and Play-offs, the probable format could be a single-elimination bracket format with each match being B03 while the Grand Finals take place as a B05 match.
Prize Pool Distribution
The organizer, Galaxy Racer, has set a massive prize pool of $100,000 for this event, and it is distributed among the teams as followed:
1st place: $50,000
2nd place: $20,000
3rd place: $10,000
4th place: $10,000
5th place: $2500
6th place: $2500
7th place: $2500
8th place: $2500
The Valorant India Invitational will be aired live in English on Twitch and YouTube. Those who want to watch the tournament can do so by clicking the links below:
In order to watch the tournament in person, buy an entry pass or LAN tickets on Bookmyshow.in.
Also Read: Valorant Mobile Beta Testers Tipped to Have the Ability to Invite Up to 5 Users