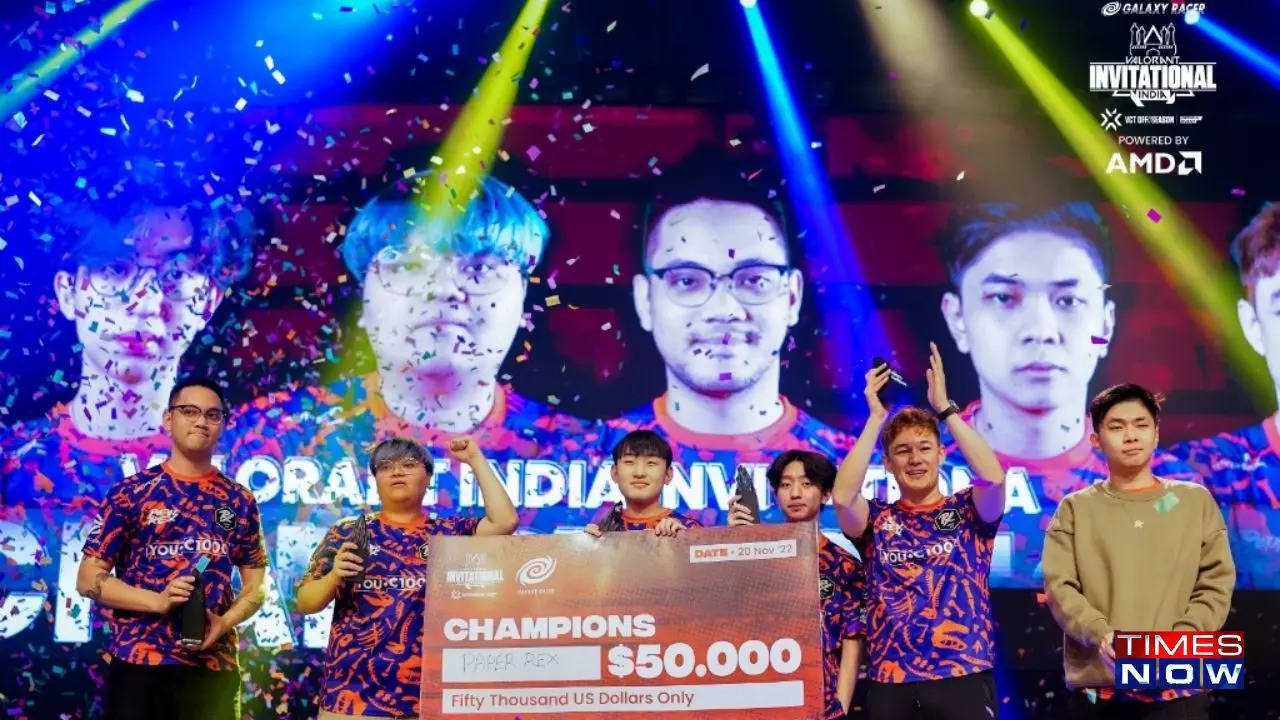 Singapore-based Pro VALORANT Team Paper Rex emerged victorious in Galaxy Racer Valorant India Invitational by defeating Spain-based Team Heretics with a 3-1 scoreline in the Grand Finals. The team also marked their 100th competitive win by lifting the trophy at the GXR LAN event in Hyderabad. The Championship also witnessed a collaboration with Sunburn, Arena to showcase a mix of esports and music for the very first time.
Organised by Galaxy Racer India, and in partnership with AMD, the VALORANT India Invitational got off to a rocky start on Friday evening, with multiple issues and a four-hour delay between matches on 18 Nov.
Despite this, Paper Rex did well in the Group Stage, ending with a 2-1 record after beating God squad 13-7 but falling to rival Singaporean team Bleed eSports 13-6. After concluding with a tie against Bleed eSports, the Singaporean squad rebounded back with a convincing 13-1 win over BOOM Esports, securing a spot in the Playoffs.
Also Read: Splinter Cell Remake Concept Art Released by Ubisoft
Paper Rex wins Valorant India Invitational, takes home $50,000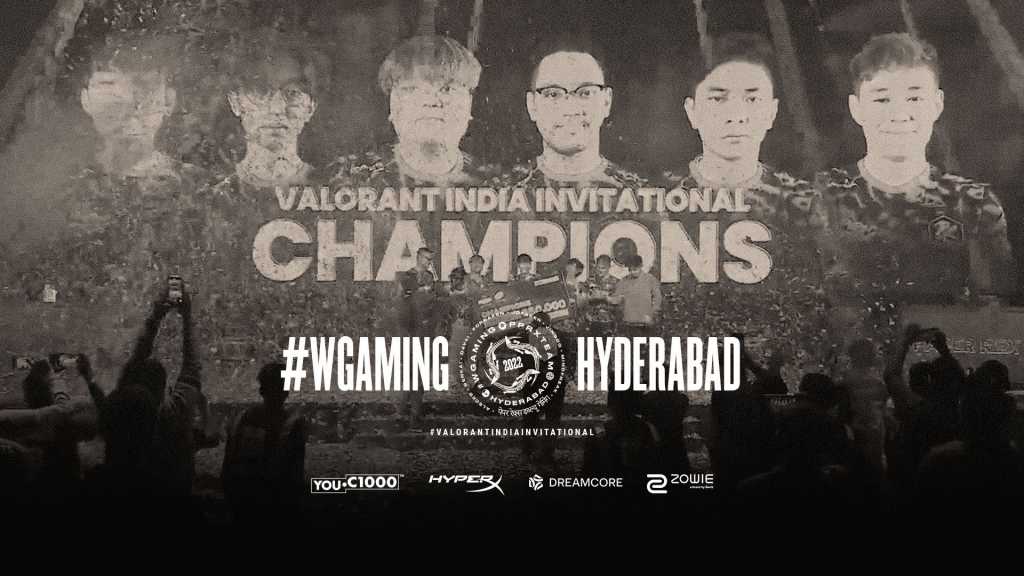 The valorant India Invitational LAN event featured 8 teams (5 Invited + 3 Qualified) and the prize pool of the event was $100K. Following are the teams that have partaken in the event:
Paper Rex – Singapore (Direct Invite)
Team Secret – Philippines (Direct Invite)
Rex Regum Qeon – Indonesia (Direct Invite)
BOOM Esports – Indonesia (Direct Invite)
Team Heretics – Spain (Direct Invite)
Bleed Esports – Singapore (SEA Qualifier)
Enigma Gaming – India (India Qualifier 1)
GodSquad – India (India Qualifier 2)
Indian teams GodSquad (ex-Global Esports roster) and Enigma Gaming have failed to qualify for the playoffs. GodSquad, the only Indian team to be selected for the Valorant Champions Tour 2023-24, defeated Bleed Esports and Boom Esports in the group stage but were eliminated from the semi-finals due to game differences.
4 teams including Team Heretics, Paper Rex, Bleed Esports and Team Secret have made it to the Playoffs.
We are the Champions of the #valorantindiainvitational !! 🏆

Thank you everyone for your support and to @galaxyracerind for hosting the event 🙏🏽

GGWP @teamheretics it was such a great grand final! #WGaming pic.twitter.com/65pfSo1424

— Paper Rex (@pprxteam) November 20, 2022
The playoffs began with Team Heretics locking horns with Bleed Esports, where Team Heretics made a victory against them to claim their spot in the Grand Finals. On the Other hand, Paper Rex was placed against Team Secret where the Singapore team won the match with a 2-1 scoreline and ultimately placed themselves against Heretics in the Finals.
The Final match of the event took place in a best-of-five format where Paper Rex outperformed Team heretics to lift the championship trophy and took home $50K. The opening map saw a tightly fought game between the two finals, in which the Singapore team won 13-11. Despite Team Heretics' victory in the second round, the eventual champions' dedication did not fade as they fought back from behind to win the following two games 13-10 and 13-8, respectively, to secure the coveted title.
Prize Pool Distribution
Paper Rex will receive $50K as prize money for their victory, while Team Heretics will receive $20K for placing second. This was Paper Rex's third major Valorant success this season having won the VCT Stage 1 and Stage 2 earlier in 2022.
Paper Rex: $50,000
Team Heretics: $20,000
Bleed Esports: $10000
Team Secret: $10000
Rex Regum Qeon: $2500
GodSquad: $2500
Enigma Gaming: $2500
Boom Esports: $2500
Also Read: BGMI Godlike Player Jonathan is Nominated for Esports Mobile Player of the Year