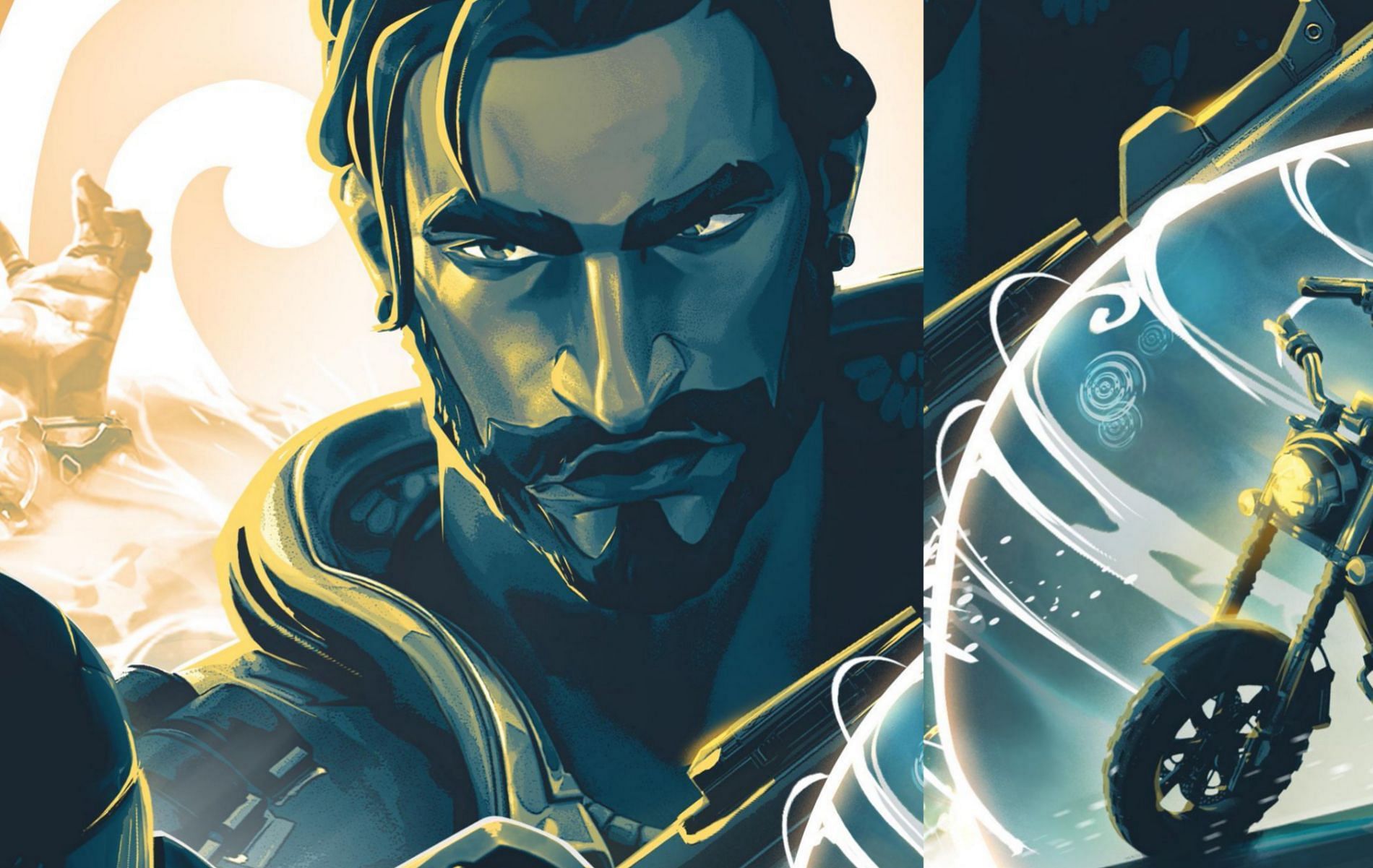 Riot Games has finally revealed the upcoming Indian Valorant's Agent 21's name and he has been dubbed as 'Harbor'. The latest Controller addition in Valorant is from Mumbai, and he can manipulate water, as the new trailer suggests. Riot also published a new theme song for the forthcoming agent, Raja.
After several teaser videos and rumours, Valorant has unveiled the game's future agent, Harbor, who is an Indian. Valorant posted the official trailer video of the new agent on Twitter and YouTube, where agent number 21 is seen performing some of his powers. In addition, the trailer exposes some backstories.
The clip lasts 3 minutes and 47 seconds and shows Harbor in two Indian cities, Delhi and Mumbai. He may be seen using his talents on both sites. So, let's find out what Harbor's skills are and when he'll be in the game.
Also Read: 21-year-old Valorant Player Stabs and Kills Her Sister for Flirting With Her Boyfriend in-Game
Valorant Agent 21 is from India and is Named Harbor – Here are his Role and Abilities
Wanna know what happens next? ▶️ https://t.co/VGCZa4ZsQc pic.twitter.com/v0dRCs7eL7

— VALORANT (@PlayVALORANT) October 12, 2022
Harbor gets tossed from his motorbike in a street pursuit in a new Riot Games trailer, only to be saved by none other than Brimstone. The trailer's voiceover is provided by Harbor, and it plays out like an action-comedy scenario. Harbor aka Varun Batra is smart and irreverent, exuding a captivating attitude even when surrounded by REALM operatives.
The new agent is a controller and he will be the fifth controller addition in Valorant. His skills are water-based and are useful in blocking angles on the map, like every other controller. Harbor, like every other Valorant agent, will have four skills.
The skills were not disclosed in the video, but Harbor was seen using his abilities in the new trailer video. He was seen in the initial scene utilizing something resembling a disc, which is reported to be used to incapacitate or decay foes.
Harbor may surround himself with a wall to keep his attackers at bay. Not only that, but bullets are unable to pass through the wall. The time for the wall, on the other hand, is unknown, and it will be fascinating to see if it is Harbor's major ability or not.
Also Read: Valorant Mobile Reportedly Playtested, Placeholder Listing Appears on Google Play
In the footage, Harbor can be seen in a circular bubble with opponents firing around him. This appears to be another skill that will prevent adversaries from shooting the Indian tomb raider. It will become clearer later, but it is unclear whether just he can be beneath the bubble, whether any of his colleagues can, or whether he can shoot through the bubble.
Harbor is seen raising a wave towards his opponents. Nothing else has been revealed about this talent, and we may learn additional information about him later. The ultimate ability might be a disc-like object that must be charged. Moreover, this will cover a broad region in order to temporarily incapacitate or decay the opponent. It may also boost teammates' ability to fire.
At the end of the video, we will get to see Harbor welcomed by Brimstone into Valorant.
Also Read: Top 7 Upcoming Mobile Games: Valorant Mobile, Assassin's Creed: Codename JADE, Battlefield and More
Valorant Agent 21 Release Date
According to Riot, Episode 5 Act 2 of Valorant will expire on October 17th (PDT), with the next Act set to be online on October 18th. So we can expect Harbor to be added to the game on the same day. Players may have to complete a few missions in-game, collect XP or even unlock the tier by purchasing it, just like they did with other agents.