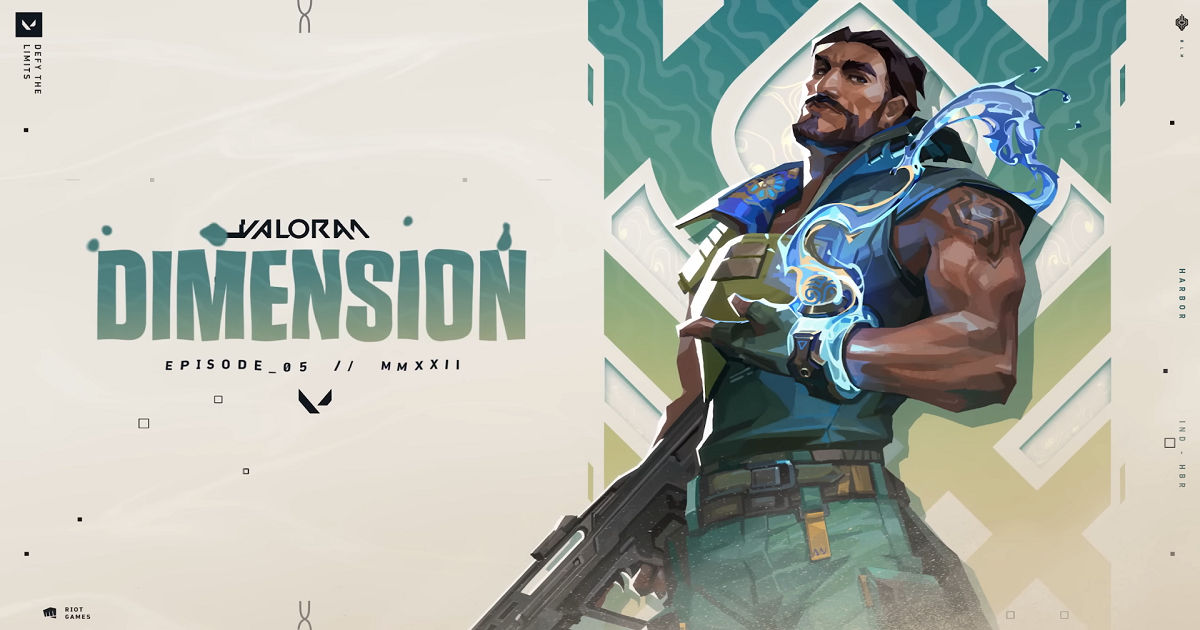 Harbor was revealed to be the next Agent headed to Valorant and now we finally get a first look at the Indian Controller in action. The latest gameplay trailer released by Riot showcases Harbor's abilities including a rather devastating ultimate ability.
Harbor's core abilities revolve around his ability to use tide and torrent to wreak havoc on opponents while shielding his allies from enemy attacks. The character is the first character of Indian origins in Valorant, which has steadily become one of India's most popular competitive shooter games.
The latest update, 5.08, arrives on October 18 – bringing Harbor to the selection pool as part of Episode 5 Act 3. Valorant's latest update will bring balance changes to both weapons and Agents and it will be interesting to see where Harbor fits into the meta.
Also Read: Valorant Mobile Beta Testers Tipped to Have the Ability to Invite Up to 5 Users
Harbor Arrives October 18 in Valorant Episode 5 Act 3
Harbor's Abilities
High Tide (E): EQUIP a wall of water. FIRE to direct water along the ground. HOLD FIRE to manipulate the water's path in the direction of your aim – creating a wall along its path. ALT FIRE while bending to stop the water early. Players hit are SLOWED.
Cove (Q): EQUIP a sphere of shielding water. FIRE to throw. ALT FIRE to underhand throw. Upon impacting the ground, spawn a water shield that blocks bullets.
Cascade (C): EQUIP a wave of water. FIRE to send the wave rolling forward and through walls. RE-USE to stop the wave from moving further. Players hit are SLOWED.
Reckoning (X): EQUIP the full power of your Artifact. FIRE to summon a geyser pool on the ground. Enemy players in the area are targeted by successive geyser strikes. Players caught within a strike are CONCUSSED.
The patch notes for Valorant 5.08 will arrive soon enough, so be sure to check back and see what the hierarchy of Agents looks like in the new Act. Reports also suggest that Riot has deployed a task force to work on UX, UI, Engineering, and QA and key improvements include building game engine enhancements and overall polishing of the game client.
A new MVP screen will now show up post-match, breaking down the stats of every player on the team – with the best one being hailed as the MVP. Other new screens include a new Lobby, a Face Off screen, and "Match Found" animations.
Fans have been clamouring for new UI updates and it looks like Riot is about to finally deliver. Recently, Riot also announced a new Mumbai server for Valorant, which will allow Indian players to have a more seamless experience of their time in the game, which is a major W for the Indian Valorant community