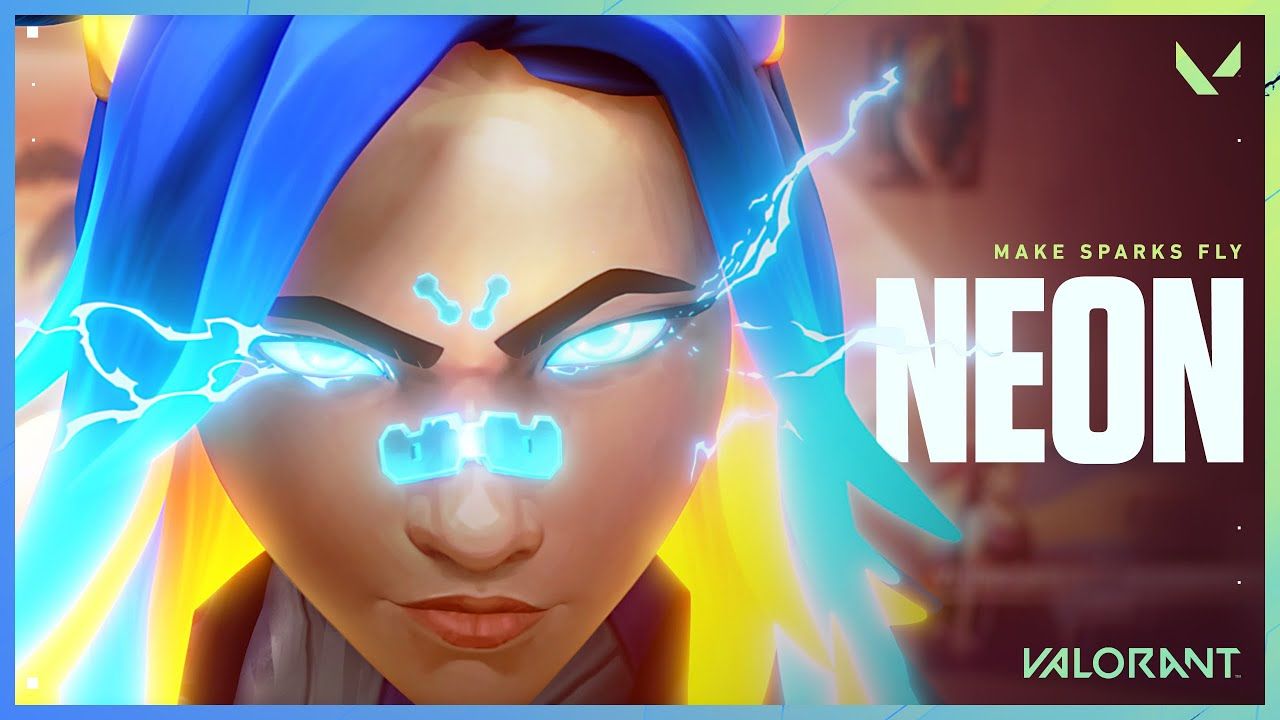 Riot has just revealed the newest Agent making their way to Valorant – Neon. The character has the potential to be one of the most unique and powerful ones in the game due to their unique sprint as well as the ability to slide, which is a break-away from the usual pace of Valorant.
Typically, Valorant has been one of the more methodical and slower-paced shooters around and the introduction of a character who can sprint and slide might shake things up in a major way. Neon will be making their way to Valorant right at the end of Episode 3 on January 10. The character hails from Manila and can harness the power of electricity for her speedy sprints and slides across the map.
Also Read: Ascend are the World's First Valorant Champions, Agent 19 Also Teased During Finals
Neon, the newest Agent in Valorant, will make their debut in Episode 4
While information is sparse as to Neon's exact abilities, there is a palpable level of concern within the Valorant community as to whether Neon's sprint and slide abilities could prove game-breaking. From what can be assumed from the trailer, the character's spring is powered off of a stim, similar to perhaps how Octane in Apex Legends works.
The amount of cooldown on the sprint ability will be a major factor as to whether Neon will adversely affect the game balance. Riot will likely share more information about the character closer to launch, but right now, Neon is easily shaping up to be one of the most exciting agents in the game.
Episode 4: Disruption will kick off on Jan 12 2022, according to most reports, and Neon will make their debut right then. It will be interesting to see what kind of response the Valorant community will have to Neon and whether Riot is able to get the balance right, right out of the gate.