Highlights
Vedha is to be streamed online on 10 Feb, 2023
Dr. Shiva Rajkumar's first home-production and 125th film.
Zee5 is the streaming partner.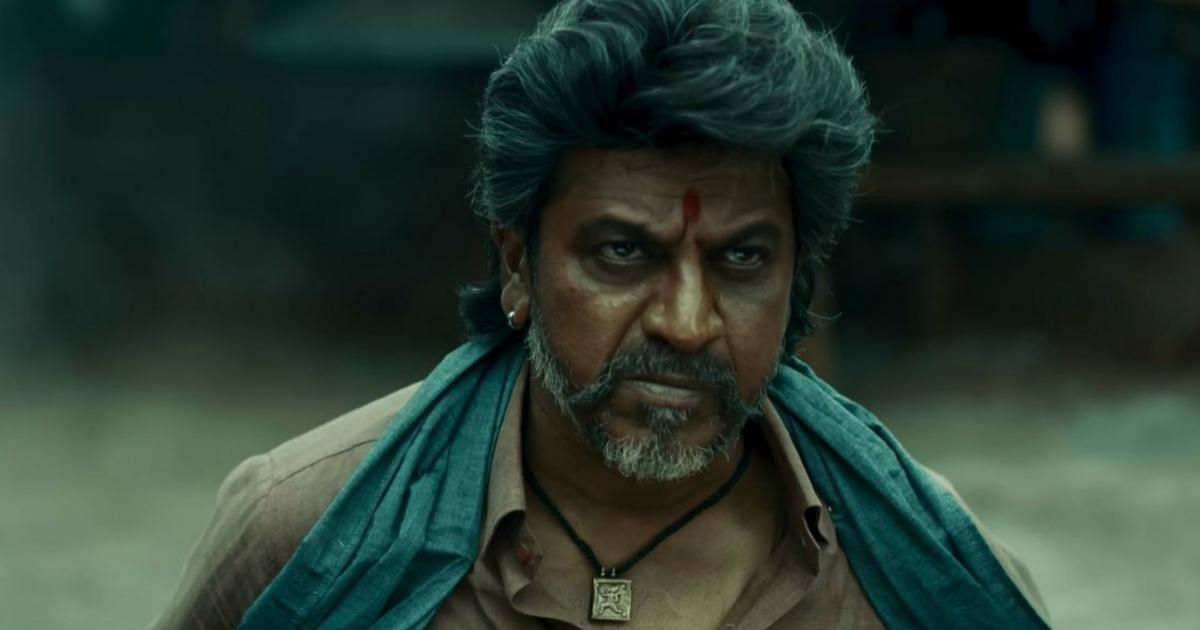 Hattrick Hero Dr. Shivarajkumar's Vedha was the Kannada film industry's Christmas offering the previous year. Vedha, the actor's first production through Geetha Pictures, was a joint effort with Zee Network, hence, Zee5 Kannada and Zee Kannada have digital and satellite rights to the movie, respectively. The Sandalwood movie Vedha, which was released in theaters on December 23, 2022, opened to mixed responses from viewers. It is an action drama, and the movie's trailer itself made it clear that it would have a lot of vengeful violence. Shiva Rajkumar, an actor, producer, and television host, plays the title role in Vedha. The movie will soon be available to watch online. And, as expected, the Kannada film Vedha will be accessible via the OTT streaming service Zee5. The OTT release date of the film is February 10, 2023. Initially, it was said that the movie would be available in Kannada audio on the said digital platform, but now it will be streamed in Telugu, Tamil, Malayalam, and Hindi, too.
Kannada film #Vedha will premiere on ZEE5 Premium on February 10th.

Also in Tel, Tam, Mal, Hin. pic.twitter.com/aaUVz6XzkH

— Streaming Updates (@OTTSandeep) February 1, 2023
Cast
Apart from Shiva Rajkumar, Bharath Sagar, Ganavi Laxman, Shwetha Chengappa, Umashree, Aditi Sagar, Veena Ponnappa, Raghu Shivamogga, Lasya Nagaraj, Jaggapa, Cheluvaraj, Prasanna, Vinay Bidappa, Sanjeev, and Kuri Prathap are some of the actors who appear in the movie. Harsha is the writer and director of Vedha. Geeta Shiva Rajkumar is the film's producer. Under the auspices of Zee Studios and Geeta Pictures, it is produced. The soundtrack was composed by Arjun Janya.
After Bhajarangi, Vajrakaya, and Bhajarangi 2, Vedha is the fourth movie that director-choreographer Harsha has made with Shivarajkumar. The movie, which is actually the 124th in chronological order, was advertised as the Century Star's historic 125th film. Bairagee was supposed to be movie 123, Nee Sigoovaregu was supposed to be movie 124, and Vedha was supposed to be movie 125.
Plot
The delicate subject of child abuse is central to the movie. The title character, Vedha (Shiva Rajkumar), exacts retribution on everyone who hurt his daughter Kanaka (Aditi Sagar) and killed his wife Pushpa (Ganavi Laxman). This account of Vedha and Kanaka's prior murderous rampage is told to her granddaughter Neela by retired inspector Ramaa played by Veena Ponanappa. Ramaa narrates the tale to Neela when she told her grandma about being harassed on a bus one day. The core of the story revolves around whether Neela will summon the strength to fight back and what happened to Vedha and Kanaka.
Reception
At the time of its theatrical release, the movie received a variety of reviews. Some viewers claimed that the picture is excessively violent and brutal as a result. The plot and acting were praised by many others as well. Vedha has a 7.2/10 rating on IMDb. The movie took in around 79.80 crores at the box office.