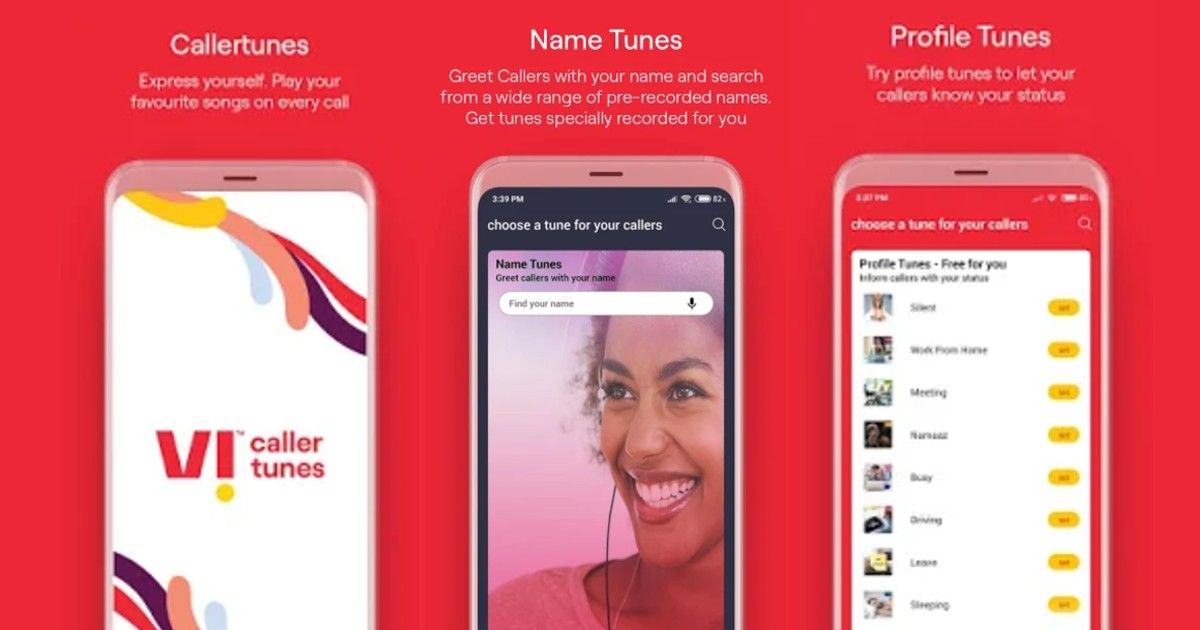 Vodafone Idea has recently launched their new branding called the Vi (read as We) and now the telecom operator has come up with a newly updated Caller tune app called the 'Vi Callertunes.' According to the company, the new application is available for download on both Google Play Store and Apple App Store. This app will allow users to set caller tunes in a few simple steps. The user interface of the app seems to be very friendly as it has only four tabs on the home screen. The telco is offering the caller tune plans starting from INR 49, which goes up to INR 249.
Vi Callertunes App Features
According to the telecom operator, the Vi Callertune app features an easy-to-use interface that allows anyone to use it and set a caller tune for themselves. All you need to do is to download and login to the app. Once you're in you can see four options Home, Store, Activity, and Profile. The Home option comes with section like Trending, Profile Tunes, Name Tunes and more. While the Store option will show you all the caller tunes and you can browse them from Your Tunes for the day section. There is also an Artist section that will help you to filter the caller tune by a specific artist name.
The Activity section will show you the caller tunes which you have selected currently or in the past. The profile section will show you the plans out of which you have to select one plan. The Vi Callertunes plans starts from INR 49, INR 69, INR 99, and INR 249.
According to the company, INR 49 plan comes with a benefit of 50 caller tunes with a validity of 30 days for postpaid users and four weeks for prepaid users. The INR 69 allows users to select unlimited caller tunes with a validity of 30 days. On the other hand, the INR 99 Vi Callertune plan will offer 100 caller tunes for three months. The INR 249 plan comes with a validity of one year and offers 25 caller tunes.