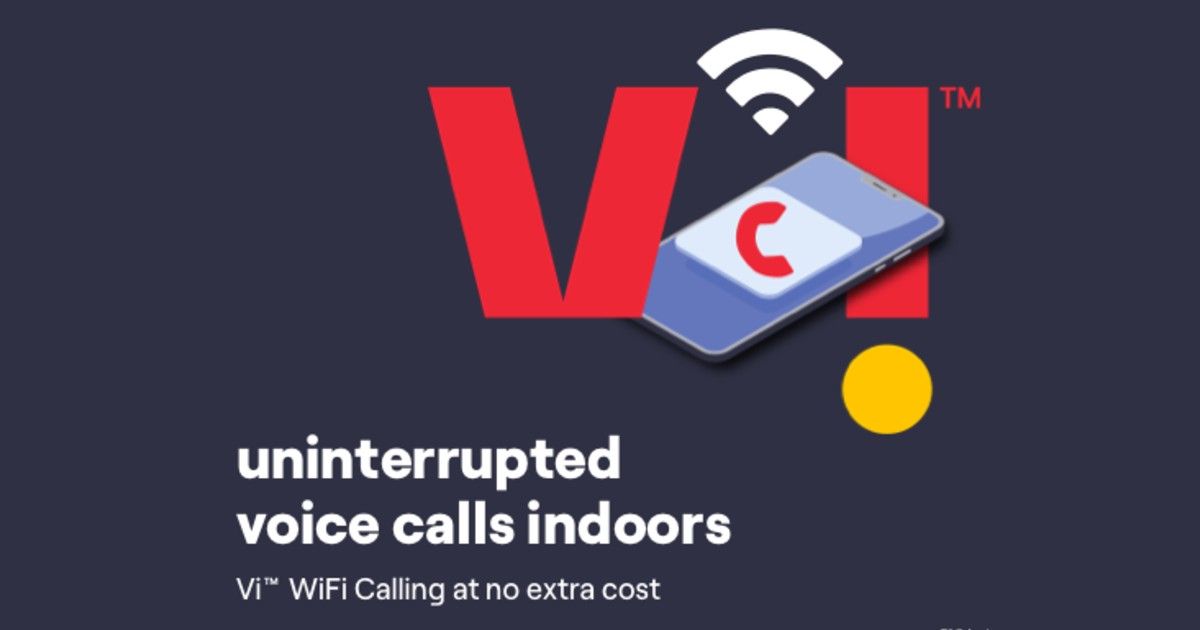 Vi the merger brand of Vodafone Idea in the last couple of months has successfully lured many consumers and managed to give good competition to the rivals in terms of subscriber count. Now the telecom company has expanded its voice over Wi-Fi calling services to Apple iPhone users in the country. The service was already available for some selected Android users but now the telco has started rolling out the feature to iPhone users as well. Let's have a detailed look at the service announced by Vi.
Vi Wi-Fi Calling For iPhone
Vi announced that the iPhones with iOS 14.5 firmware version will be able to use the Wi-Fi calling feature on their iPhones. Voice over Wi-Fi allows users to receive and male calls on a wi-fi network instead of using the cellular network. This feature will help users who are located in areas with poor cellular network reception. Users in such areas can use the voice-over Wi-Fi service and get a better voice calling facility without paying any extra penny.
According to the telco, all the users who have updated to iOS 14.5 which was released last week can use the Wi-Fi calling feature on their iPhones. The Vi official website has also mentioned that the Wi-Fi calling feature is currently available in selected circles including Goa, Kolkata, Gujarat, Delhi, Maharashtra, and Mumbai. It's quite surprising that the company is yet to expand the feature in the south circles like Karnataka and Kerala. Hope the telco will soon expand it to those circles as well.
How to Enable Wi-Fi Calling on iPhones?
Vi' Wi-Fi Calling will be supported in the below mentioned iPhone
iPhone 6s Plus

iPhone SE (first gen + 2020 model)

iPhone 7

iPhone 7 Plus

iPhone 8

iPhone 8 Plus

iPhone X

iPhone XR

iPhone XS

iPhone XS Max

iPhone 11

iPhone 11 Pro

iPhone 11 Pro Max

iPhone 12 series
To activate the voice-over Wi-Fi service on your iPhone running on iOS 14.5 you need to follow the given below steps.
Open the Setting app on your iPhone.

Select the Phone option and tap on Wi-Fi calling.

Toggle on the Wi-Fi Calling feature.

You can see a pop-up warning you about the location data and what your carrier collects.

Tap enable and you are all set to go.