Highlights
Vi (Vodafone Idea) has announced a couple of new plans.
The first two plans are beneficial for users who want to extract the benefit of unlimited night data.
The Rs 1,999 plan is aimed towards users who want unlimited call and data benefits for a prolonged period.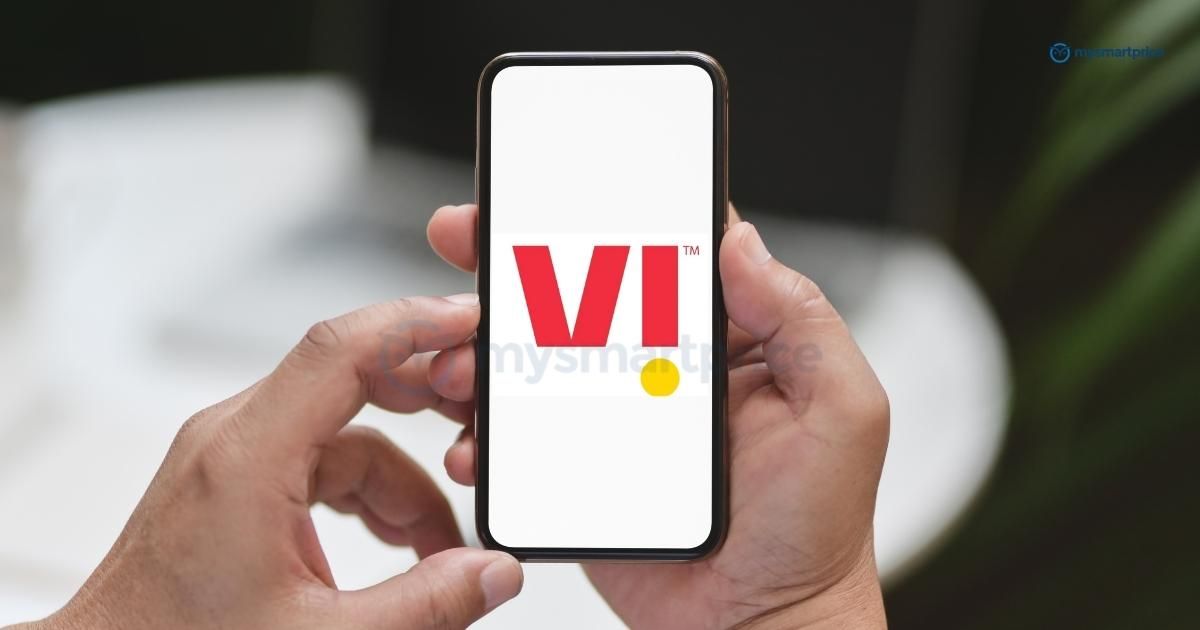 Vi (Vodafone Idea) has continuously lost customers due to a lack of 5G connectivity and poor 4G speeds in most locations. One advantage for Vi customers was the unlimited data available at midnight. Other major telecom companies, Reliance Jio and Bharati Airtel, has also started offering unlimited data for users with 5G smartphone and 5G network.
However, since there are many locations without 5G connectivity in India, the offer can only be accessed by a few people. The telecom company has launched a couple of new plans offering unlimited night data. The company has also launched another plan with a 250 days validity.
Vi New RS 17 and Rs 57 Prepaid Plan Details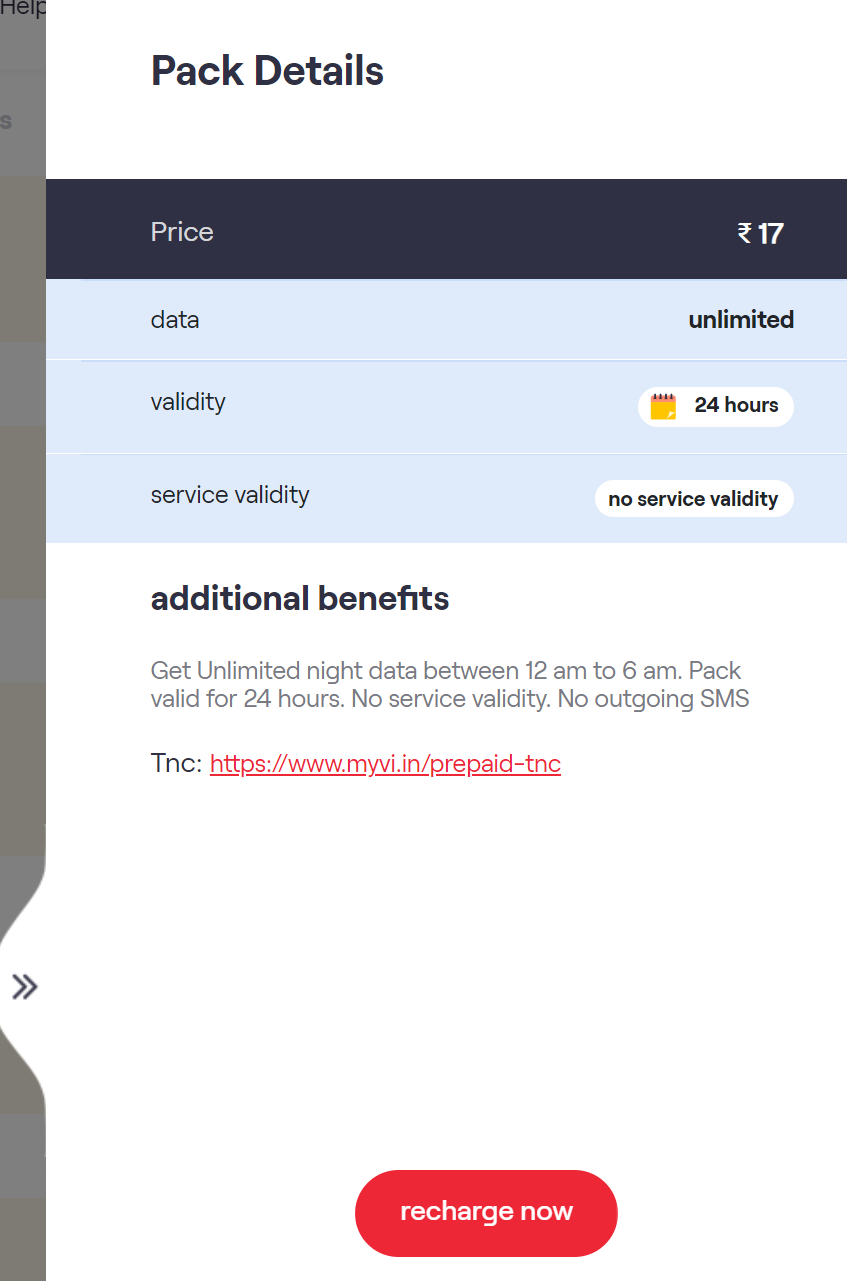 The new Rs 17 prepaid plan from Vi offers a validity of 24 hours with unlimited night data between 12 AM and 6 AM. The pack doesn't offer any outgoing SMS nor offer service validity. It means that if you want to call or send an SMS, you will be required to recharge with another plan.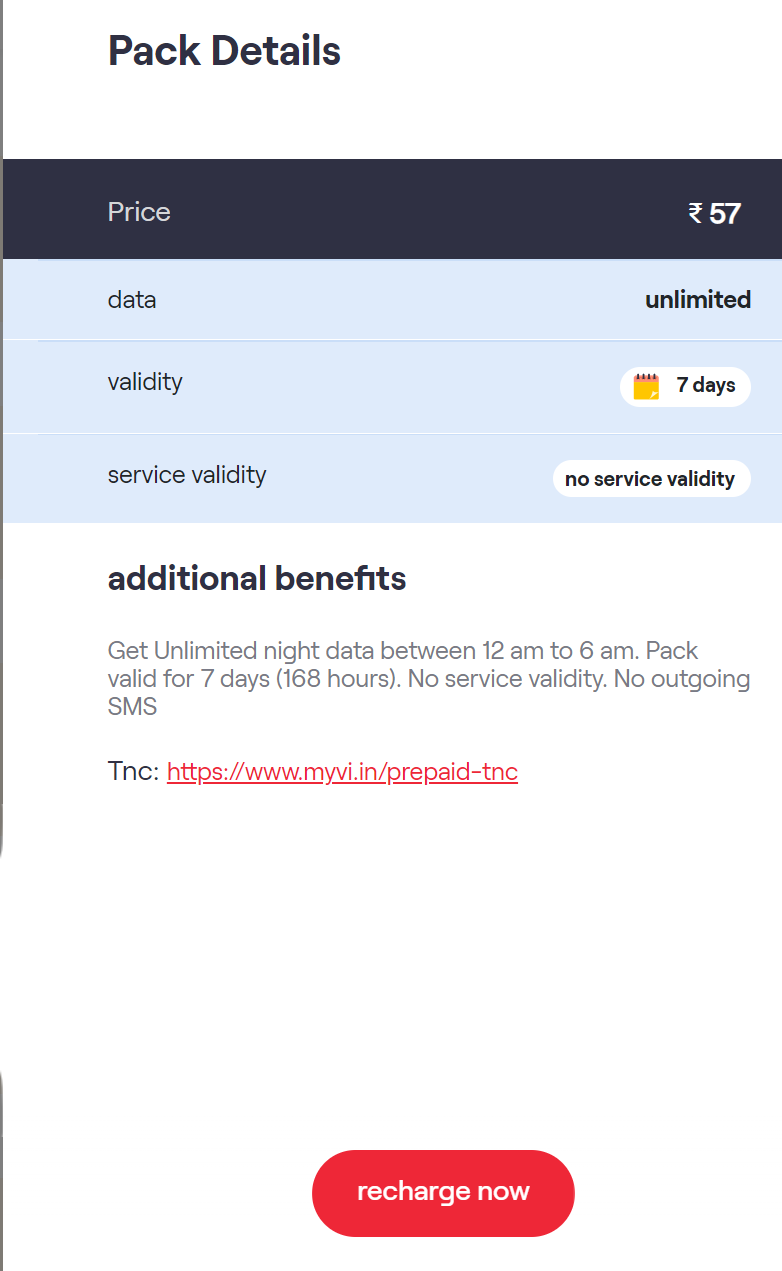 The Rs 57 prepaid plan offers much more benefits and offers a validity of seven days (168 hours). The plan also brings unlimited night data and doesn't have service validity and outgoing SMS support.
Vi New Rs 1999 Prepaid Plan Details
The new Rs 1999 prepaid plan from Vi offers a validity of a whopping 250 days. The plan offers truly unlimited calls without any capping on minutes. It also offers outgoing SMS up to 100 per day and 1.5GB data daily for up to 250 days.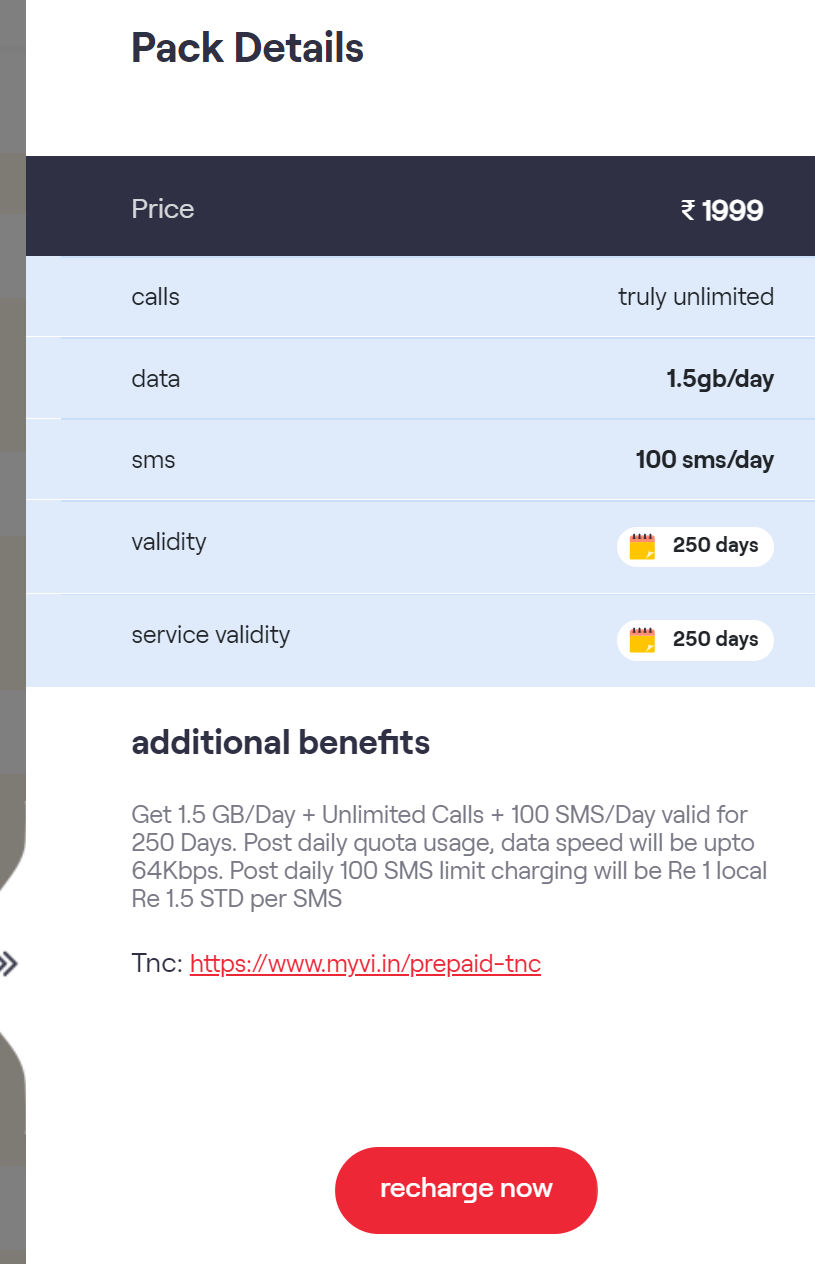 The plan is aimed at users who want to avoid carrying the tension of the validity of their unlimited call and data pack. The data speed will be reduced to 64Kbps once the specified limit is exhausted. The outgoing SMS is also chargeable beyond 100 daily SMS at Rs 1 for local and Rs 1.5 for STD SMS.
Vi Scrapped Recently Announced Rs 549 Prepaid Plan
Vi had recently announced a plan worth Rs 549, which offered a 150-day validity. The plan offered 1GB of data and charged 2.5 paise per second for calls. It was intended for users who need to keep the SIM active for long. However, the company quietly removed the plan since it would decrease its income in the long run. The company also offered 5GB of data on recharges above Rs 199 for users who recharged using Vi app.
Other Recently Announced Prepaid Plans by Vodafone Idea
The company has recently announced Rs 368 and Rs 369 prepaid plans in the country. The Rs 368 plan offered 2GB per data for up to 20 days, unlimited calls and 100 SMS per day for up to 20 days. The pack also offers access to the Sun Nxt app for 30 days. In contrast, the Rs 369 plan offered similar benefits but with access to Sony Liv. Both plans offered unlimited night data, a weekend data rollover facility and more. We have created a dedicated guide for all the plans by Vi (Vodafone India) in India.