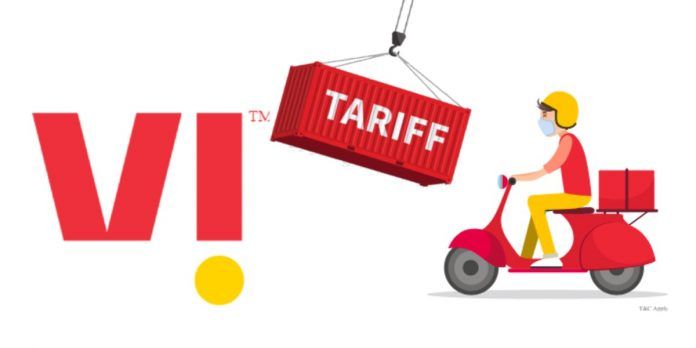 Vodafone Idea (Vi) the company which is trying its best to stay in the highly competitive telecom market. According to a report from The Economic, Times Vi is expected to increase the tariffs up to 15-20 percent either by the end of 2020 or at the beginning of next year. The loss-making telecom company is attempting to maintain the balance between making a financial recovery and bearing losses from customers.
Seeking information two familiar people with the matter The ET report suggest that the telecom giant Bharti Airtel will follow the same path. However, both the companies will closely monitor the moves taken by Reliance Jio and calibrate their rates and plans accordingly.
"The company is likely to increase tariffs even as telcos wait for the regulator to fix floor prices," ET quoted familiar person. The other person said Vi could hike rates as early as in December. They also claimed that there are internal talks which suggest the tariffs hike of up to 25 percent, but it's difficult to impose at once.
Back in December 2019, all the three private telecom companies increased their tariffs for the first time after the entry of Reliance Jio in 2016.
"Ongoing consultations around floor price (for data rates) doesn't stop anyone from hiking tariffs, but the timing has to be right, but we can assure you that the tariff hike decision is not far away," Vi MD Ravinder Takkar told analysts after the second-quarter results.
Bharti Airtel CEO Gopal Vittal also agreed to the price hike, he said that the current rates are unsustainable for the telecos. Meanwhile, Jio seems to maintain the same tariffs to lure more customers, that's the reason why telecos are pushing telecom regulator to set a tariff cap for data tariffs. According to the ET report, in July-September quarter Airtel outperformed Jio by adding 14 million subscribers. Jio only managed to add 7 million and Vi lost 8 million users.