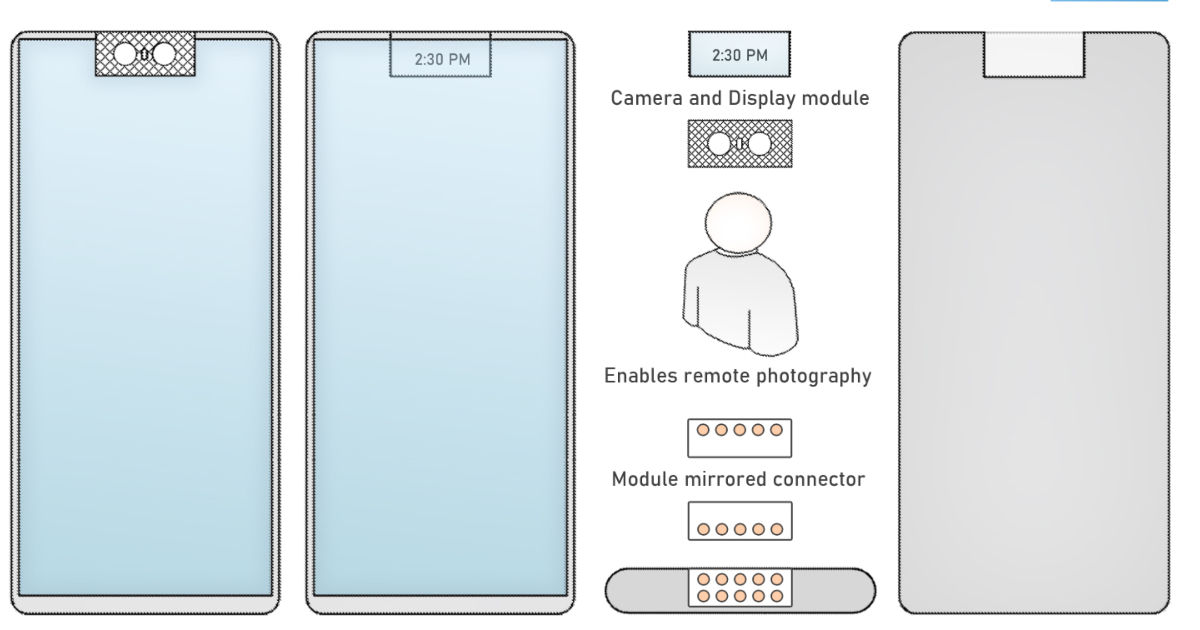 Vivo recently received a patent with the World Intellectual Property Organisation (WIPO) for its detachable camera module. The patent details revealed that the detachable camera module is a tiny piece of block that can be attached to a phone, which has a dedicated slot for the module. Attached with the patent with a few images that showed how the detachable camera module would blend into the device and remain completely hidden when attached. These patent images showed that the cutout was on the top-right edge of the device. Days after the patent was granted, more details of the Vivo detachable camera use case have emerged online.
The new design patent filed by Vivo was spotted by LetsGoDigital. Images attached in the report suggest that the detachable module has two sensors with LED flash and a screen on the other side. The screen is likely to share the same specifications as the main display of the device it will be attached to. This means that it will have the same peak brightness, the number of pixels, refresh rate, etc., to offer a smooth experience. At the bottom of the module are a set of connectors that will help it attach to the smartphone.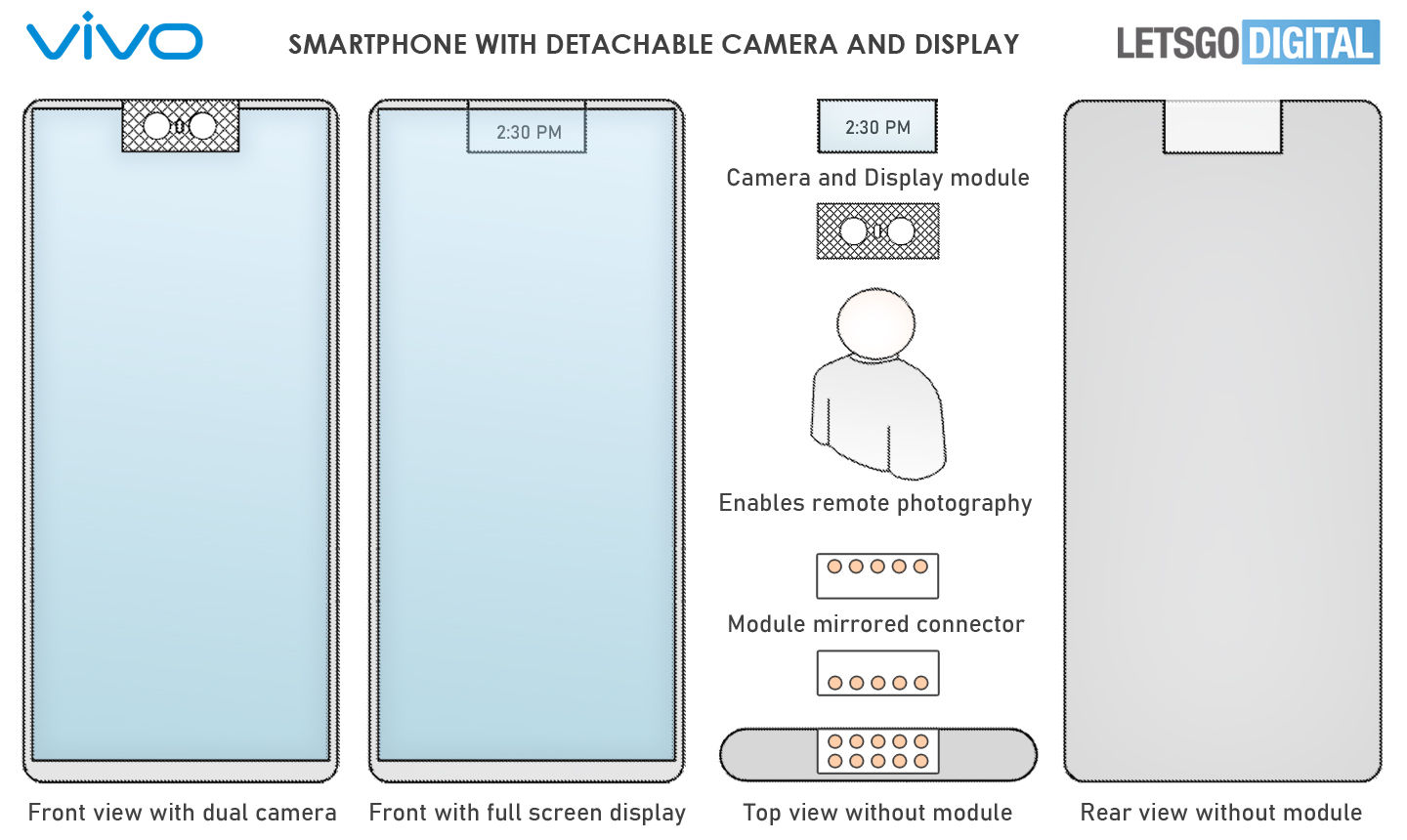 One of the three use cases shows that the module is attached in a way wherein the secondary display comes at the front – right above the display. Users can then use the detachable module as the rear camera to shoot images or record videos while having an interrupted on-screen experience.
The second use case involves removing the module and rotating it 180-degrees. In this use case, the camera sensors are at the front of the device and the screen goes behind. This mechanism will result in users clicking high-quality selfies, videos and even group selfies.
The third use is quite interesting as it shows the possibility of using the detachable module as a separate device. Users can use the camera module separately to shoot images and videos, and the screen on the back can act as a tiny viewfinder. Alternatively, users can use the smartphone's display as a viewfinder to change modes or adjust the settings.
Detachable / moving parts come with their own share of concerns. It, however, offers multiple use case mechanisms without compromising on the user experience. It will be interesting to see if Vivo launches a phone with the patented camera technology. 
What are your thoughts on the new detachable camera module patent? Do let us know in the comments below.
Thanks for reading till the end of this article. For more such informative and exclusive tech content, like our Facebook page