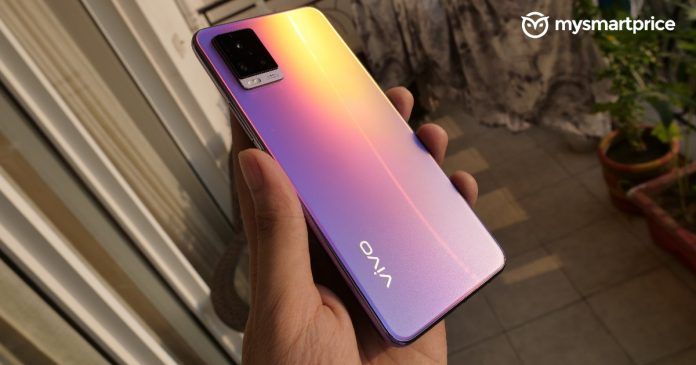 The COVID-19 second wave has taken India by storm. As the number of daily COVID-19 cases cross over 3 lakh, smartphone brands are coming forward and donating to help fight the virus. Vivo India today announced that it will donate Rs 2 crore to aid COVID-19 relief efforts. The company will also help acquire oxygen concentrators. The contribution is an addition to last year's donation, wherein the company donated masks and PPE kits along with 50,000 litres of sanitisers. Prior to Vivo, Xiaomi India, Realme, Apple, and Google have also pledged to donate. Let's take a look at more details on Vivo India's contribution towards fighting the second wave of COVID-19 in India.
Vivo India pledges to donate Rs 2 crore to aid COVID-19 second wave relief efforts
Vivo has announced that it will donate Rs 2 crore to help India tackle the COVID-19 second wave. The company will donate the amount to also acquire oxygen concentrators.
"In the fight against COVID-19, @Vivo_India stands united with the nation and pledges to donate Rs 2 crores to aid relief efforts and acquiring oxygen concentrators. Together, we can and will get through this," Vivo India' senior executive Nipun Marya said.
Other smartphone brands like Xiaomi, Realme, Apple, and Google have also pledged to help India with relief measures. Xiaomi said that it will buy over 1,000 oxygen concentrators worth Rs 3 crore. It will donate these concentrators to states that have been worst hit by the pandemic. These include Maharashtra, Delhi, Karnataka, etc.
Realme India will partner with civil society organisations to address the current oxygen shortage crisis. It will also donate one lakh masks via its offline stores.
Apple CEO Tim Cook has also announced that the company will offer help to India with donations and relief efforts. Cook shared a post on his official Twitter handle announcing that the company will provide help to its Apple family and everyone who is fighting this devastating COVID-19 surge. "Amid a devastating rise of COVID cases in India, our thoughts are with the medical workers, our Apple family and everyone there who is fighting through this awful stage of the pandemic. Apple will be donating to support and relief efforts on the ground," Cook tweeted.
As a responsible publication of this country, we urge our readers and everyone else to take precautionary measures and avoid the spread of COVID-19. Wear a mask when out, avoid public gatherings and stay home as much as possible.
Thanks for reading till the end of this article. For more such informative and exclusive tech content, like our Facebook page