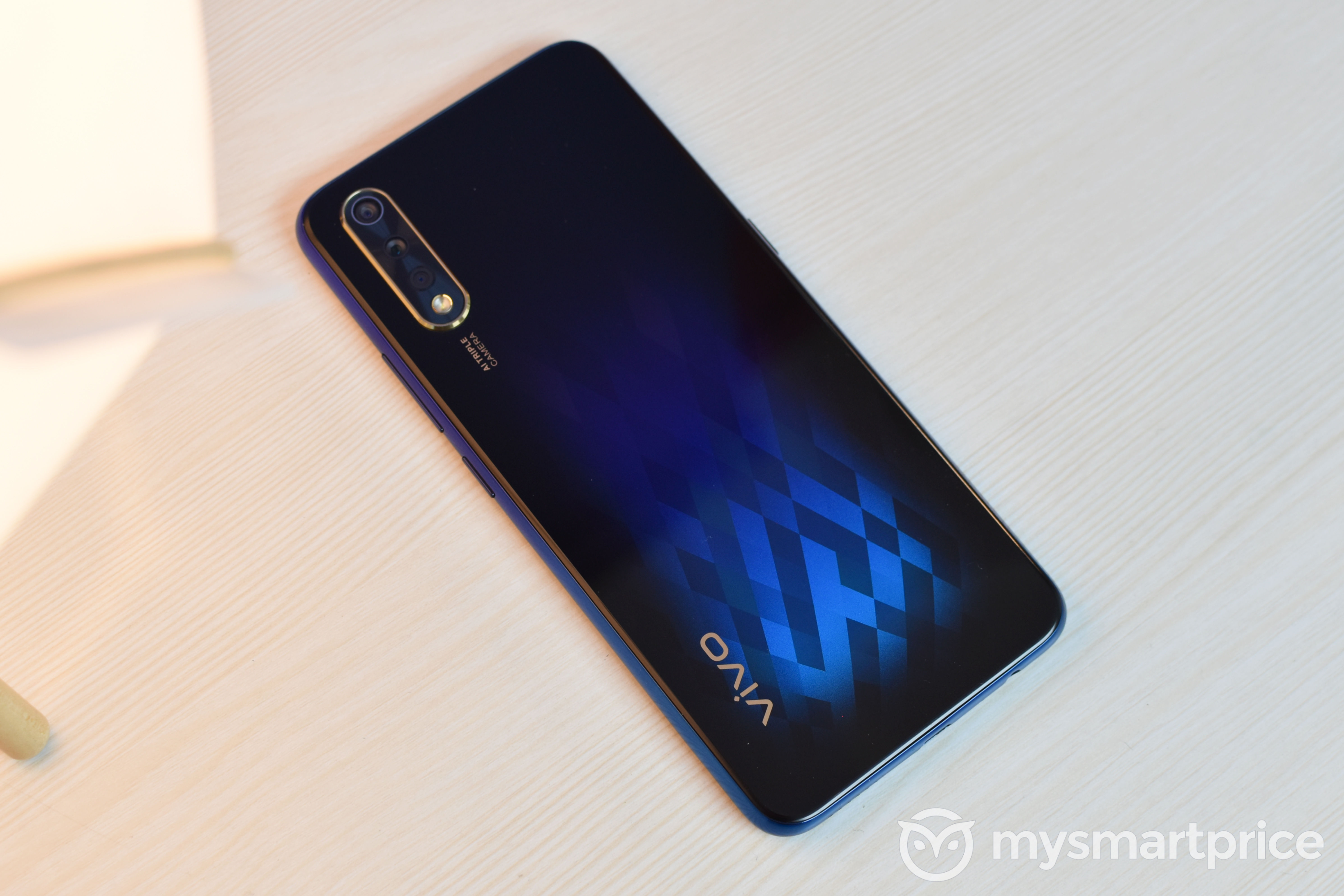 The Vivo S1 is the first phone part of the brand's S series of smartphones that targets the style and fashion-conscious demographic. With bold and bright color options to choose from, that aim certainly seems fulfilled. But does the phone pack enough of a punch when it comes to its hardware to justify the INR 17,990 starting price? Let's find out.
What Is Good?
Vibrant AMOLED display.
Exceptional battery life with decent charging speeds using the provided fast charger.
Attractive exterior.
In-display fingerprint scanner works reliably.
Triple card slot.
What Is Bad?
Cheap plastic build.
Underwhelming cameras
MicroUSB charging port.
Strictly average performance
Funtouch OS 9 is unpleasant to use.
Widevine L1 not supported.
[P_REVIEW post_id=164961 visual='full']
Vivo S1 Design & Build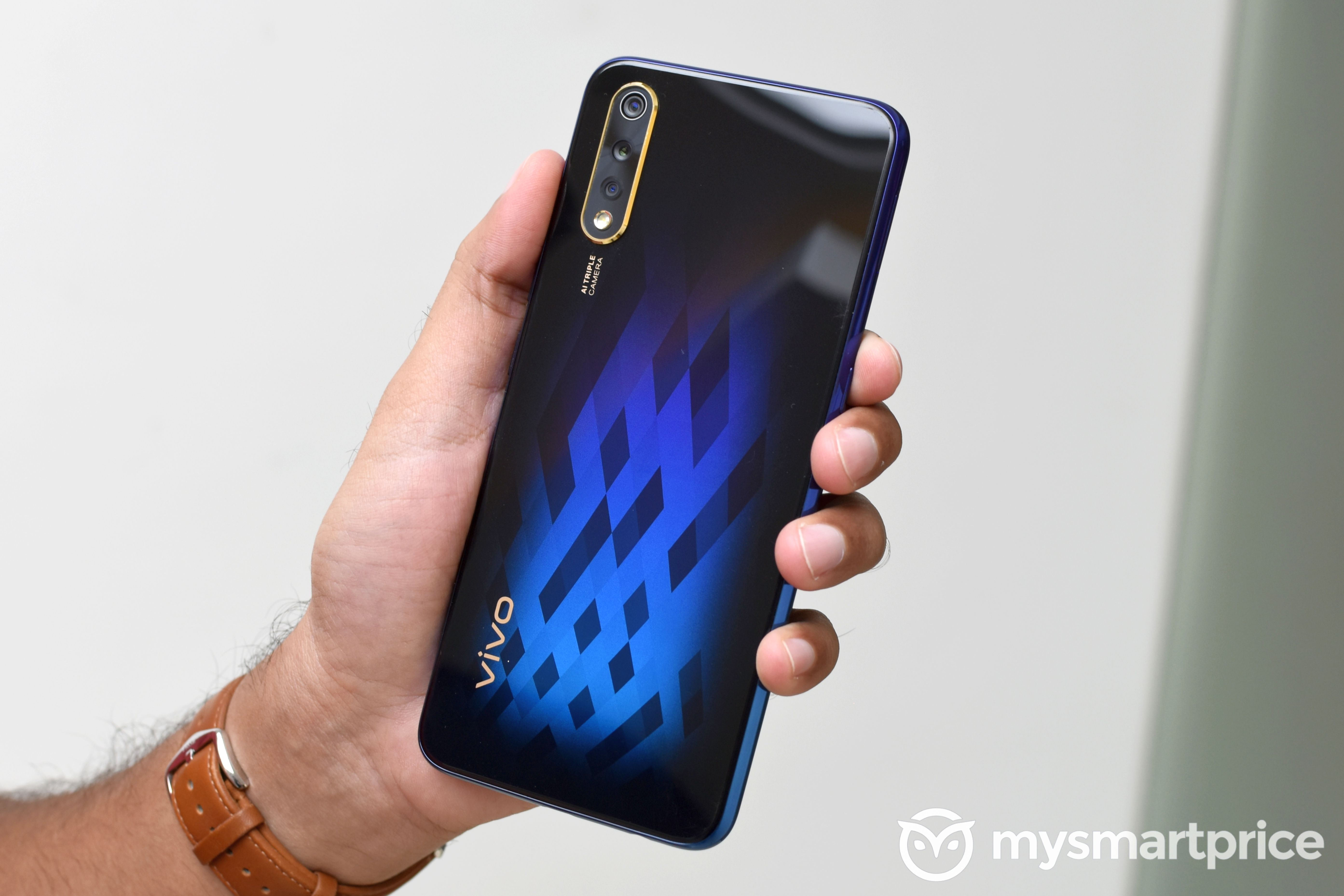 The Vivo S1 is available in Skyline Blue and Diamond Black color options. Vivo undoubtedly succeeded in making the phone an absolute looker no matter which of the two designs you pick up. I received the Diamond Black variant for this review, and I admire the effort that went into designing this device. The golden accents around the triple rear cameras wonderfully contrast against the rest of the dark demeanor of the phone. The phone transitions from black at the edges to the blue at the center where you see diamond patterns that shift hue based on how light falls. The frame of the handset also transitions from a deep purple shade at the top to a lighter metallic blue one closer to the bottom.
Unfortunately, the phone doesn't feel as premium once you pick it up in your hands. The rear panel, buttons, and the frame of the device are built with plastic. On the plus side, these buttons are reasonably clicky, and their positioning is also rather comfortable and easy to reach. The curve of the frame also allows for a comfortable grip on the handset. Then again, I'm not a fan of how large the black plastic buffer is between the display and the frame. This buffer leads to the display being noticeably protruded from the frame and eliminates any sense of seamlessness.
Furthermore, the dedicated smart button on the left side of the phone feels like an unnecessary addition. Actions such as single press, double press, and hold can be mapped to trigger the Google assistant, Jovi Image Recognizer, or Google Assistant Visual Snapshot. I personally don't feel the need to have a physical button for the Google Assistant, and with how bad Jovi image recognition performs, I am glad there was an option to disable the button outright. I would have appreciated if the button could be custom mapped to some other actions or apps.
Moving on to the front, we have a large AMOLED panel that allows the phone to rock an in-screen fingerprint scanner. The display also makes use of a waterdrop notch up that helps stretch the display out that much closer to the edge. At the bottom of the phone, you will find a 3.5mm headphone jack, bottom-firing loudspeaker, and a rather disappointing microUSB charging port. The audio levels from the loudspeaker are again pretty decent and can get the job done in moderately loud environments. Another positive is the access to a triple card tray that let you add a microSD card alongside two SIM cards.
Vivo S1 Display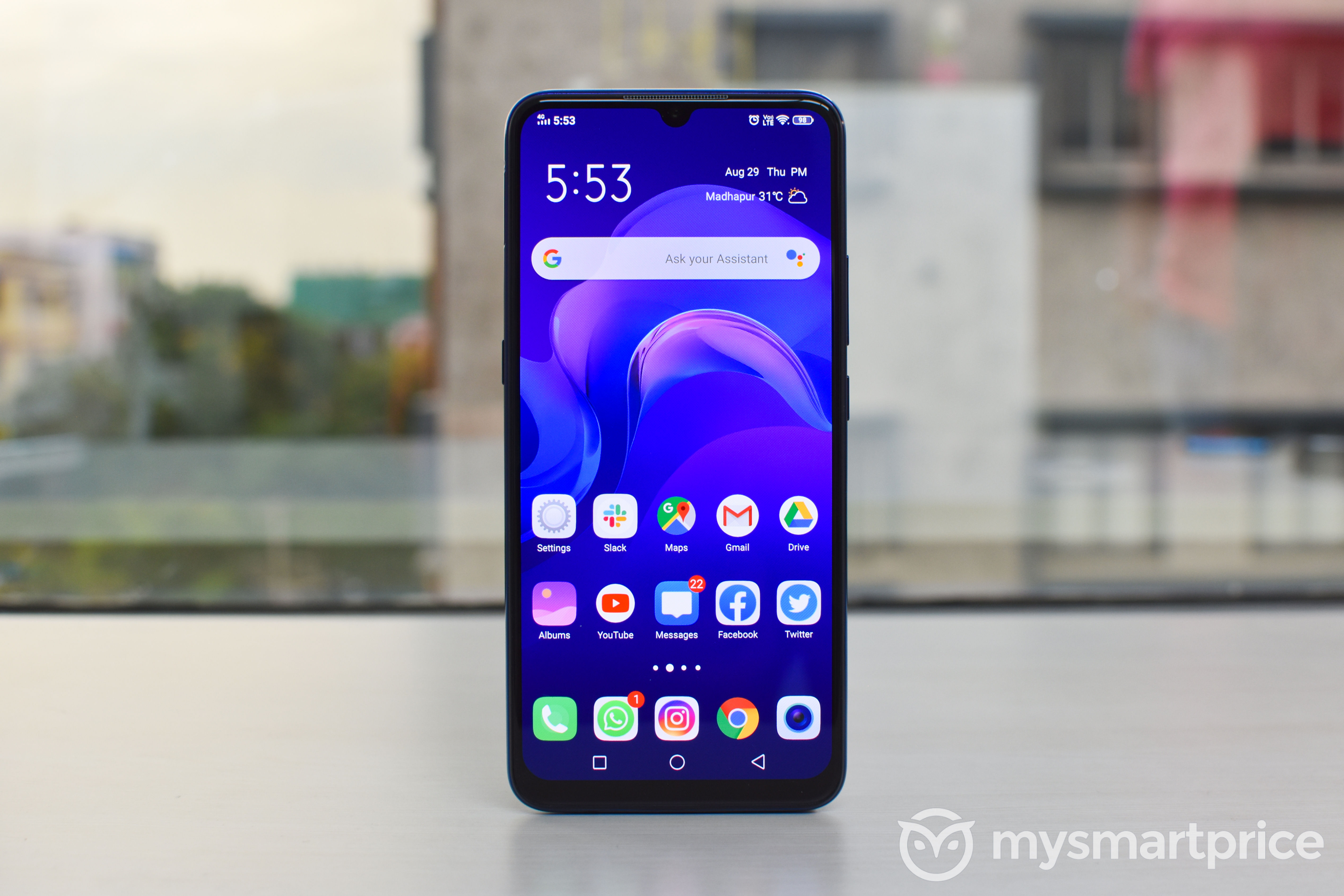 When it comes to the actual performance of the Vivo S1's display, I was left impressed. This 6.38-inch AMOLED panel with its Full HD+ resolution does a great job of portraying a wide range of colors with sharp details. AMOLED tech certainly helps get black levels impressively low, and the only minor issue I noticed was with separation of the darkest of shades at low brightness levels. The overall hue of the screen is rather cool, but this isn't much of a problem. The auto-brightness feature works well, and the brightness level can get high enough for comfortable use in bright outdoor scenarios. The screen's viewing angles are also up to the mark.
Vivo S1 Camera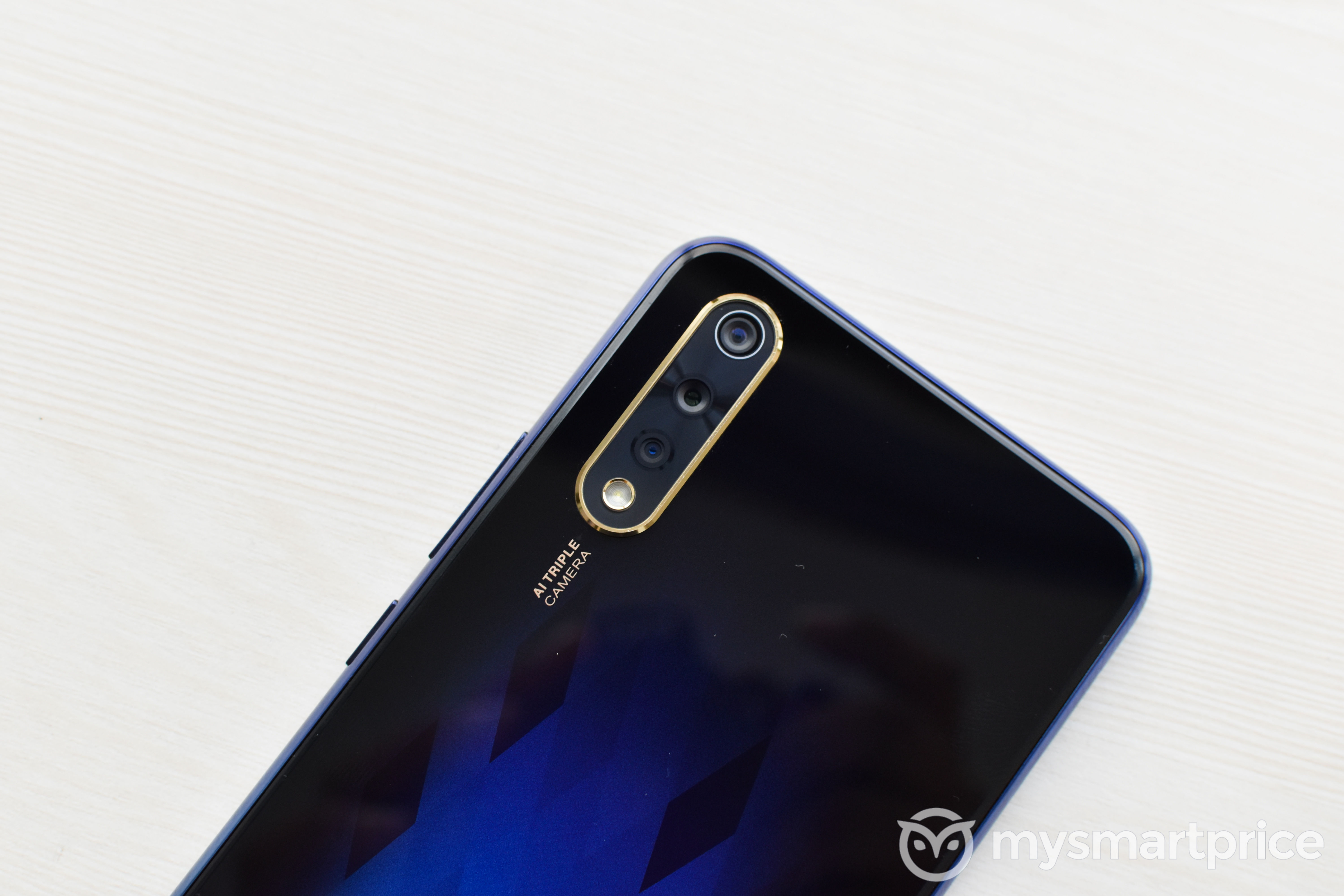 Imaging on the Vivo S1 is a mixed bag. For rear photography, you have a 16MP main shooter that is paired with an 8MP ultrawide camera and a 2MP depth sensor. While you can capture high-resolution shots with the primary camera, there are issues with stability and detail. Even in daylight, it usually took me more than one try to get stable shots, and images were still not sharp, especially when zoomed in. Dynamic range capabilities of this camera are also weak, with highlights being blown out in most situations. Turning HDR on has a slightly negative effect where saturation levels increase, and detail levels drop further.
For what it's worth, the wide-angle camera accomplishes what it is meant to do, and that is capture more in the frame. Image quality is somewhat on par with that of the primary camera, and most daylight shots do possess similar levels of dynamic range and colors. As for the depth-sensing camera, its performance is rather average. You can take decent bokeh shots of people and objects, but don't expect to capture all of the finer details properly.
The triple rear camera setup starts to fall apart as ambient light goes down. Take the camera indoors, and images begin to exhibit noise and further lack in detail. They also appear quite dull. The wide-angle camera also starts to struggle, and pictures no longer hold the same resemblance to those taken by the regular camera. Vivo does not offer any night mode functionality like many of its competitors, and that prevents it from progressing far in this segment.
Vivo S1 Rear Camera Samples
The selfie camera on the Vivo S1 performs just marginally better than its rear counterparts. Here you have a 32MP sensor that certainly benefits with its larger resolution. If all you are after is social-media worthy shots, then the Vivo S1 mostly delivers. There are plenty of filters for both videos and photos, along with AR stickers and post-editing tools that one can play with to their heart's content. Bokeh also performs reasonably well, everything considered. Objectively speaking, however, there are again issues with blown-out highlights and noticeable over-processing (especially with HDR on) that gives images an artificial look. And as expected, you get softer images in low-light conditions.
Video capture on this phone is limited to 1080p which is rather odd considering how most of the competition can record in 4K. There isn't much video stabilization either, something that is apparent in captured clips.
Vivo S1 Software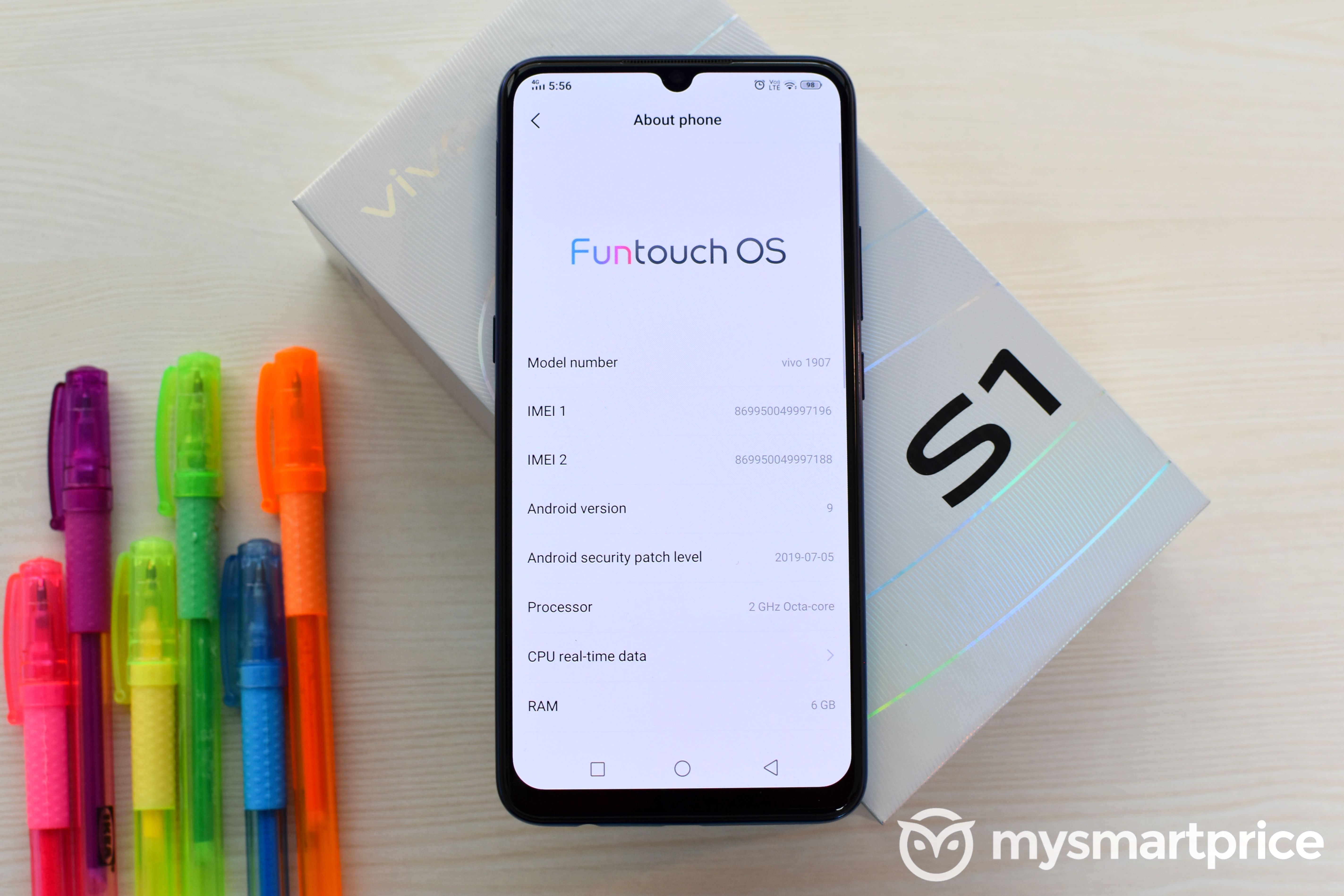 The Vivo S1 ships with Funtouch OS 9 that is based on Android 9 Pie. While this version of Vivo's custom UI has made improvements over its previous versions, some aspects have become worse. Instead of moving away from the blatant iOS inspired design choices, Vivo decided to double down on some of them. For example, the quick settings panel that shows up when you swipe up from the bottom now takes up the entire screen, whereas before it only took up half.
The number of pre-installed apps on this phone is just as annoying as the unnecessarily duplicated services such as the V-Appstore. Then there are the apps such as 'i Music,' 'i Theme,' and 'i Manager' that prevent you from forgetting the iOS inspiration even if you install a third-party launcher. I was glad at first to see Vivo's system-wide dark mode work fairly well on this phone, but then I found out that this dark mode is forced onto some other applications such as Facebook, Twitter, and Instagram. Unfortunately, the implementation of this forced dark mode isn't perfect on these apps, especially with Twitter where the text becomes brown and illegible against the black background, and I had no choice other than to disable the feature outright.
Vivo S1 Funtouch OS Screenshots
Funtouch OS 9 isn't entirely bad as there are a ton of features it offers that indeed work as advertised. There are various smart gestures that can be used alongside Vivo's iteration of gesture navigation that is easy to learn and get used to. The recent apps screen can show up to three recently used apps at a time and gives you the option to enter split-screen along with the ability to lock them in the background. Motion gestures such as 'double tap to wake' are also included.
Vivo S1 Performance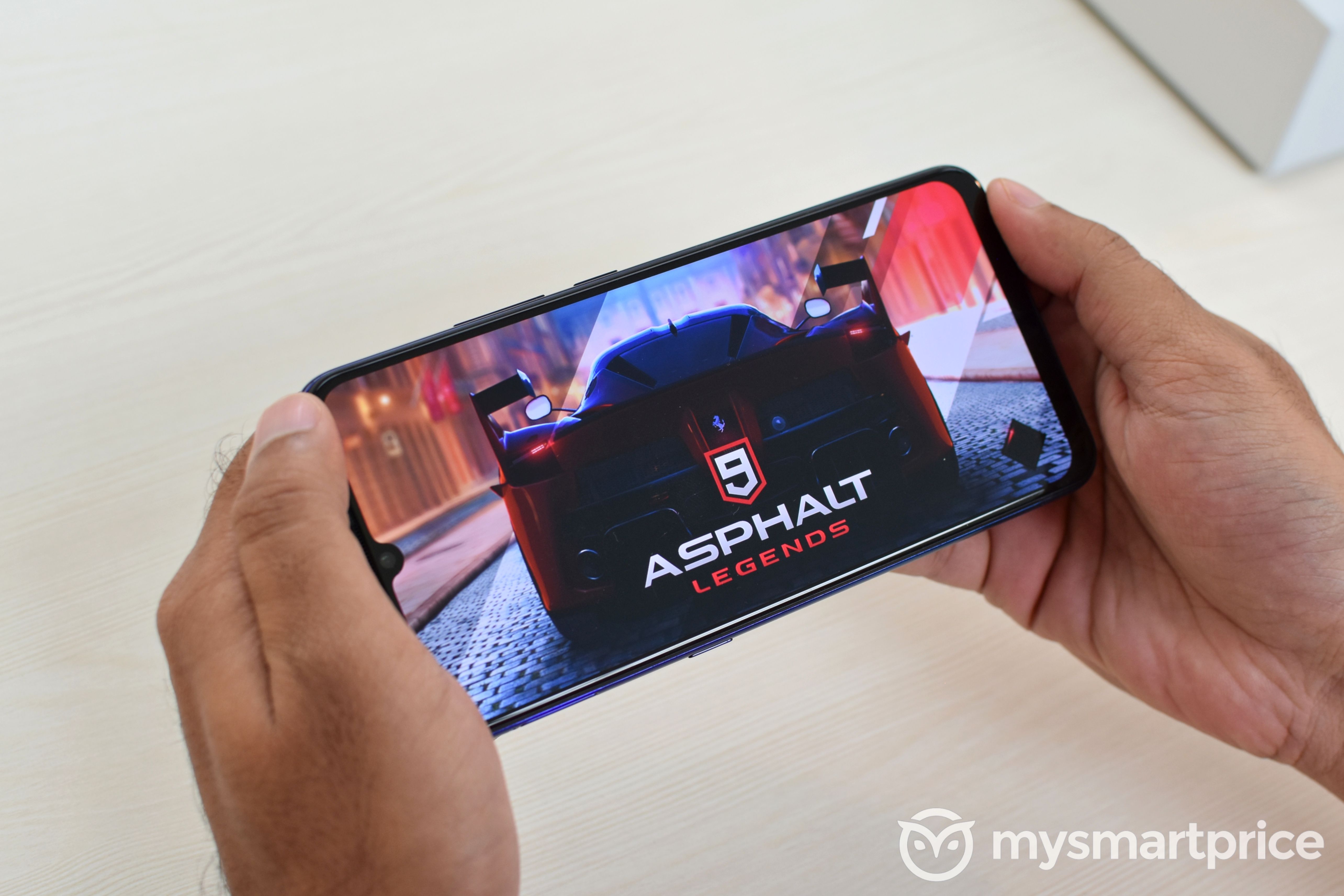 The Vivo S1 is the first smartphone in India to come with a MediaTek Helio P65 chipset. For this review, I tested the 6GB RAM + 128GB storage variant. For general navigation and browsing the internet, this setup is completely fine and works without any major lag or glitches. That said, the overall performance of this phone is not as good as that of the similarly priced Redmi Note 7 Pro or the Realme 3 Pro. Benchmark numbers are noticeably lower, and demanding games struggle to run at high graphic settings. By default, the phone chose the medium graphic preset in PUBG. Another notable flaw is that the phone lacks Widevine L1 certification which prevents you from streaming Netflix and Prime Video in HD.
As for the positives, the inclusion of a triple card slot is great to have, and I did not experience any issues with my 4G network on the phone. Dual-band Wi-Fi support also helps you get faster internet speeds when applicable. For biometrics, we have the in-display fingerprint scanner, and while it isn't as fast as some found on more expensive phones, its accuracy and unlock speed are quite acceptable. This phone also offers Face Unlock via the selfie camera. This feature performs surprisingly well even in challenging lighting, and I chose to keep it on despite it not being as secure as its alternative.
Vivo S1 Battery Life
Battery life is the one aspect where the Vivo S1 managed to surpass expectations. It comes with a 4500mAh battery, that – coupled with the efficient Helio P65 chipset – is capable of surviving for up to two full days on a single charge with light to moderate usage. In my tests, the phone offered an average of 8 hours of screen-on-time with 50 hours of standby. With dual engine fast charging support, I was able to top up the phone in roughly two hours. As is the case with all phone batteries, the bulk of this charge happens rather quickly, and it's the last little bit that takes a while. My only complaint here is the use of the dated microUSB port when most of the industry has started to adopt the more robust USB Type-C standard.
Vivo S1 Verdict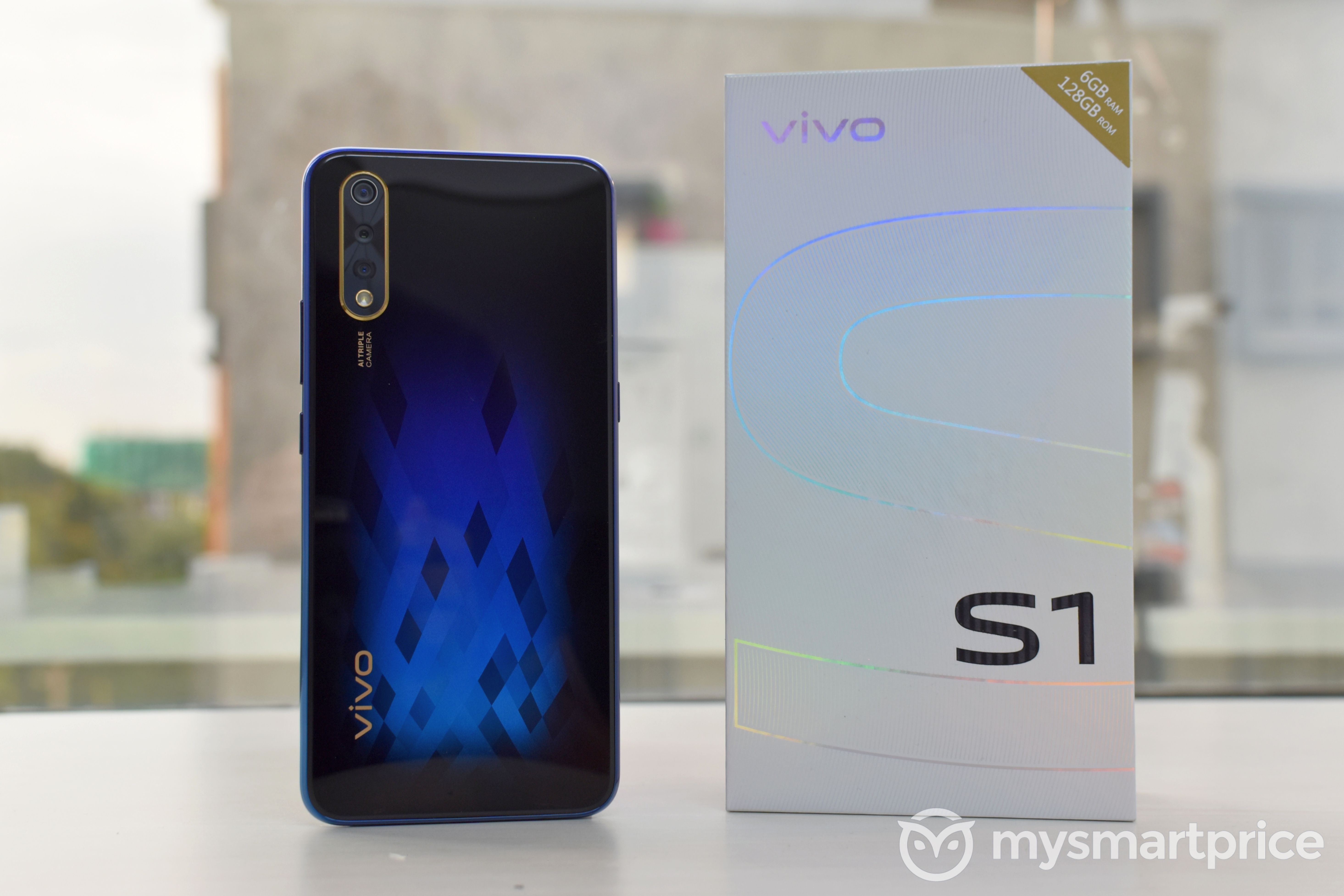 The Vivo S1 offers great looks alongside exceptional battery life. And if you are a selfie fanatic who is going to end up editing and applying filters to pretty much all your photos anyway, then you will surely benefit with the massive 32MP resolution front camera this phone offers. That said, I can't overlook all of the faults that overshadow the few positives this phone has. And when it comes to raw performance, the Helio P65 performs about the same as the Snapdragon 660, a chipset that can be found on phones priced closer to the 10K mark.
The sub 20K smartphone market in India has much better options such as the Realme X and Redmi Note 7 Pro (review). Spend a little more, and you can get your hands on the exceptional Redmi K20. And if you can wait, there is the Redmi Note 8 Pro that should make its way to the country before the end of this year.