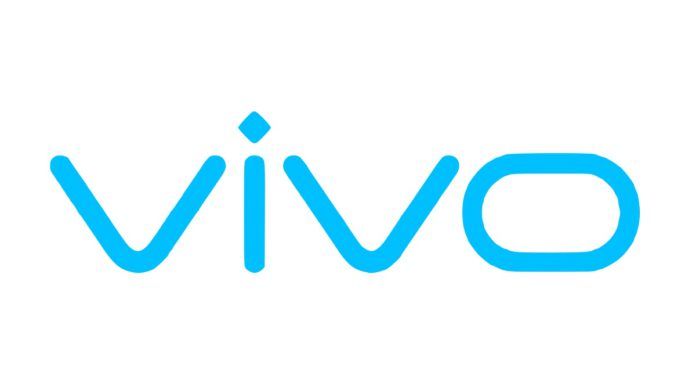 It wasn't even three complete months since Vivo launched the S6 5G smartphone and we started hearing rumors about the Vivo S7. While this allegedly upcoming smartphone from Vivo has been leaked a couple of times in the past, we haven't had any official confirmation about the device. Well, Vivo has just revealed the launch date of the S7 for the Chinese market. Let us have a look.
Vivo S7 is launching on 3rd August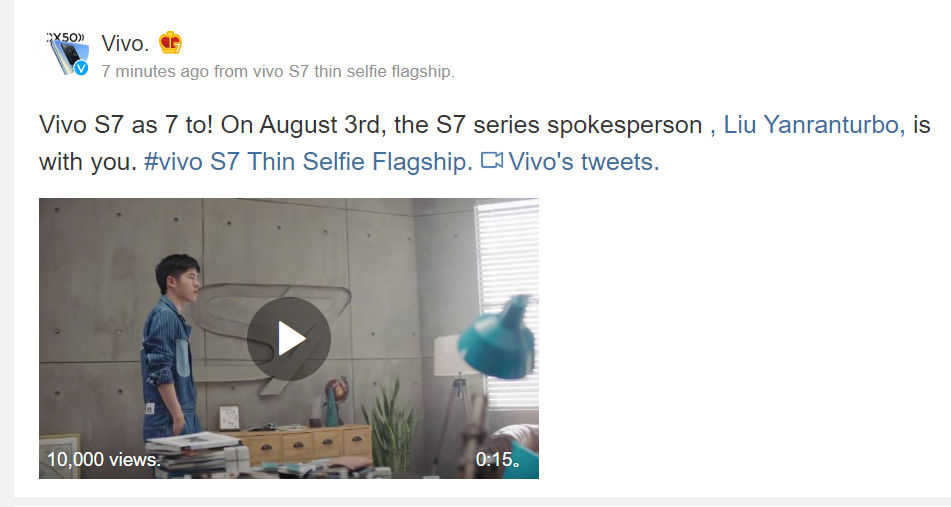 Vivo has announced through a post on Weibo that the brand will be launching the S7 smartphone in China on the 3rd of August. That is just a week away from now. The announcement post is accompanied by a teaser video of the device, which suggests that the Vivo S7 will have a slim design and that purple will be one of the color options on offer.
Vivo S7 gets listed on Suning.com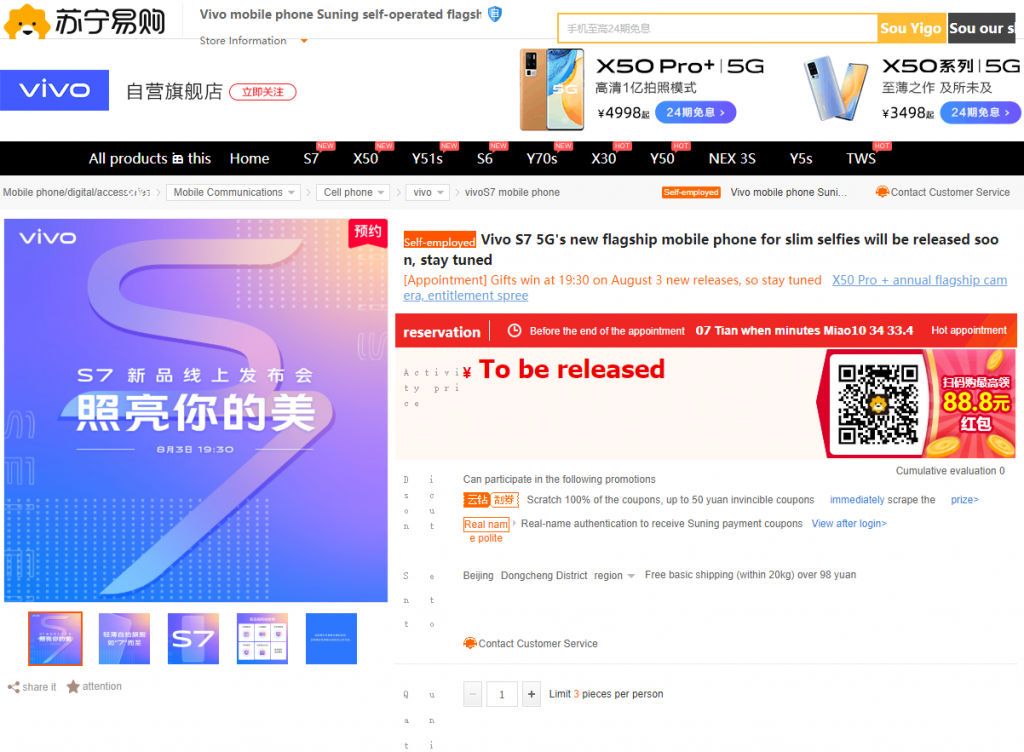 Vivo has also listed the S7 on a Chinese e-commerce website, Suning.com, for pre-orders. The listing on the website has a teaser poster of the Vivo S7. One of the posters reveals that the launch will take place at 7:30 PM (local time). It also reveals that the pre-orders of the Vivo S7 will end on 3rd August at 07:24 PM.
Vivo S7 design leaked through posters
A Weibo account that goes by 'Really Asen Jun' has posted images of the marketing posters of the Vivo S7, which reveals the design of the smartphone. As you can see in these images, the Vivo S7 seems to have thin bezels around the display with somewhat outdated, a wide notch at the top center portion of the screen. The rear of the device has a rectangular camera cutout. Another leaked poster of the device reveals that the Vivo S7 has a 44MP camera with AF. Considering that Vivo is highlighting that the camera has AF, we think the brand is talking about the front camera.
Other specifications of the Vivo S7 have already been leaked. To know more about it, please read this article.