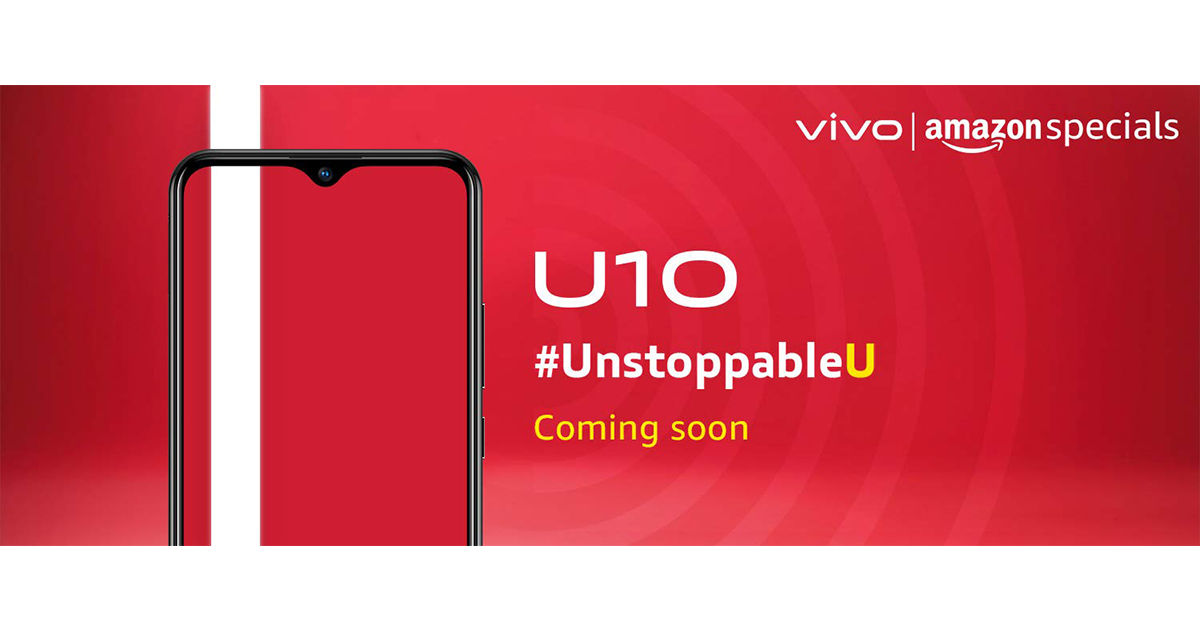 A few days ago, Vivo revealed it to the media that the brand plans to launch U-series smartphones in India. Vivo suggested that these U-series smartphones will be targeted towards the online market, feature large battery pack, and come with a fast charger in the box. However, Vivo didn't reveal the name of any U-series smartphone back then. That changes today as Amazon India has created a dedicated page for the Vivo U10, suggesting that it will be the first smartphone from Vivo to launch under the U-series in India.
Vivo U10 Will Have Qualcomm Snapdragon Chipset, Large Battery, Fast Charging Option
The dedicated page of the Vivo U10 on Amazon reveals that the smartphone will feature Qualcomm Snapdragon chipset. The chipset model, however, hasn't been revealed. Just as Vivo announced earlier, the page suggests that the Vivo U10 will feature a large battery pack. Unfortunately, the battery capacity hasn't been revealed. Along with a large battery pack, the smartphone is set to feature a fast-charging option. The page also suggests that the Vivo U10 will focus towards selfie camera performance. What we could gather from the images of the smartphone posted on the page is that the Vivo U10 have a V-shaped notch on display. Last but not least, the teaser page reveals that the Vivo U10 will be exclusively sold through Amazon India.
Vivo U10 Will Launch in September With A Price Tag of INR 12,000
Unfortunately, that is all the teaser page has to reveal. We don't have any other details regarding the specifications of the smartphone, as neither Vivo hasn't revealed any information, nor there has been any leak of the smartphone so far. We, however, have an idea regarding the price and launch date of the smartphone, thanks to 91Mobiles. According to the publication, Vivo has confirmed it to them that the Vivo U10 will launch in India in September, and it will come with a price tag of under INR 12,000. If the pricing is to be believed, the Vivo U10 will go head to head against the Xiaomi Redmi Note 7, and also the Realme 5. Vivo has to pack the U10 with powerful hardware if it really wants to beat its competitors.