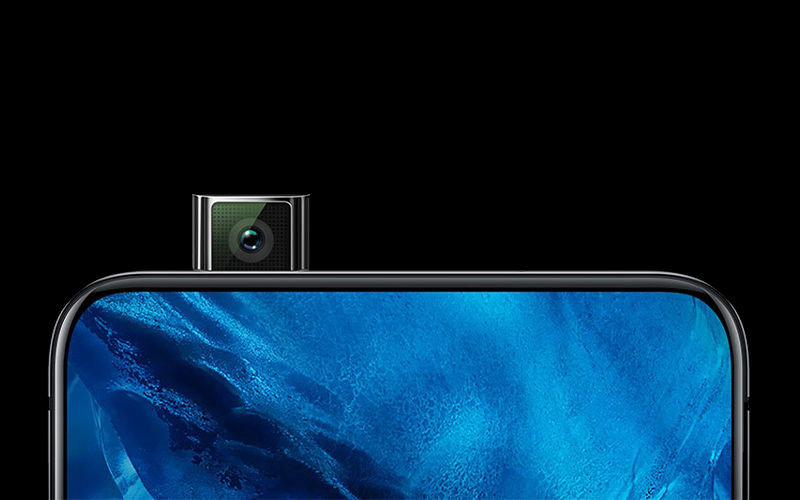 According to a new report from BGR, the successor of the Vivo V11 Pro will come with a pop-up selfie camera, just like the one that we have seen on the Vivo NEX. According to the tech publication, this new device will launch in February this year. As of now, there is no information regarding the name of the device. However, from what we have seen, each new smartphone in the V series lineup comes with an odd number in its name. Take the Vivo V9 Pro and the Vivo V11 Pro for example. Considering that, the successor of the Vivo V11 Pro could very much be called as the Vivo V13 Pro. The specifications of this upcoming smartphone are still unknown.
Last December, Nipun Marya, the Head of Brand Strategy at Vivo India confirmed that the brand would be launching the successor to the Vivo V11 Pro in the first half of 2019. The latest report from BGR points in the same direction. The Vivo V11 Pro has proved to be a successful device for the brand. It was the first smartphone in its price range to offer an in-display fingerprint scanner. If the news from BGR about the pop-up selfie camera is to be believed, the upcoming smartphone from Vivo will continue the trend of bringing new technologies in the mid-range price segment.
Why the Pop-up Selfie Camera?
For those who don't know, the pop-up selfie camera eliminates the need to include a bezel or a notch on the display. This makes it easier for manufacturers to offer a truly bezel-less screen. The Vivo NEX (review) was the first smartphone in the world to offer a pop-up selfie camera and a truly bezel-less display. Later on, a similar design was adopted by Oppo in its Find X smartphone. However, instead of a pop-up camera, the Find X has a slider frame design. Recently, Xiaomi and Honor have also launched their slider smartphones. Although it is true that any moving part in a smartphone is prone to failure, at the moment, using a pop-up camera mechanism, or going with the slider design are the only options to make a smartphone truly bezel-less. Hopefully, this will change when manufacturers successfully implement an under-display camera.
It Could Be the First Smartphone in Its Price Range To Feature Pop-Up Selfie Camera
The upcoming V series smartphone from the brand could be priced between INR 20,000 to INR 30,000. If the successor of the V11 Pro comes with a pop-up camera and a truly bezel-less display, it will be the only smartphone in its price range to offer those features. Hence, there is a high possibility that people would prefer it over other smartphones in the price range.