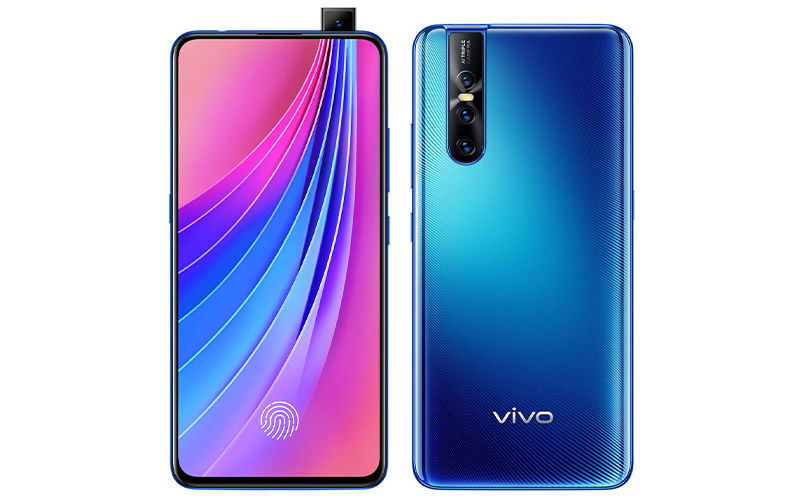 Vivo has launched a new smartphone in India today, the V15 Pro. It costs INR 28,999. The smartphone is currently on sale from 6th March. The Vivo V15 Pro can be purchased from three major e-commerce platforms — Flipkart, Amazon India, and Tata Cliq. All three online stores are offering discounts and various benefits on the pre-order of Vivo V15 Pro to sweeten the deal. So, which online store should you buy from to get the maximum benefits? Find out below.
Vivo V15 Pro Discounts and Offers
Let's start with Amazon India. It is offering one-time free screen replacement. There is a 5% instant cashback if you use HDFC card for payment, bringing down the effective price of the V15 Pro to INR 27,549. Amazon is offering No Cost EMI for up to 12 months for people who want to purchase the device on monthly installments. There is also an extra INR 3,000 discount if you exchange your old Vivo smartphone with the V15 Pro. Those exchanging a non-Vivo mobile will get INR 2,000 exchange discount instead.
Flipkart has slightly different deals. You won't get one-time free screen replacement here as you do when you purchase the V15 Pro from Amazon. Instead, you get an option for 18 months No Cost EMI as opposed to 12 months on Amazon. The 5% instant cashback on HDFC cards, an extra discount of INR 3,000 on exchange with Vivo smartphone, and an extra INR 2,000 discount on exchange with a smartphone from any other brand remains unchanged.
Moving on to Tata Cliq, it doesn't offer any exchange benefits. Instead, you get free accidental damage protection in addition to free one-time screen replacement. Similar to the other two online stores, Tata Cliq is offering 5% instant cashback on using HDFC cards. There is also No Cost EMI up to 12 months. Additionally, one lucky winner will get INR 20,000 voucher from Taj.
Tata Cliq Should Be Your Choice
In my opinion, Tata Cliq is offering the highest benefits. Its accidental damage protection offer is much more valuable than the exchange discounts and extended No Cost EMI offers that you get from the other two stores. Here is an example of why the accidental damage protection is more valuable.
Assume that you accidentally drop your V15 Pro and end up breaking its screen, back panel, and maybe even its motherboard. It would cost you no less than INR 15,000 to get the device repaired. However, if you buy the V15 Pro from Tata Cliq, its accidental damage protection will cover all the expenses, meaning that you have profited more from this accidental damage protection offer than you would have from exchange discounts and No Cost EMI offers.
If you have decided to buy the Vivo V15 Pro, get it from Tata Cliq to make the most out of your money. In the meantime, here are the links to all three online stores for purchasing the Vivo V15 Pro.