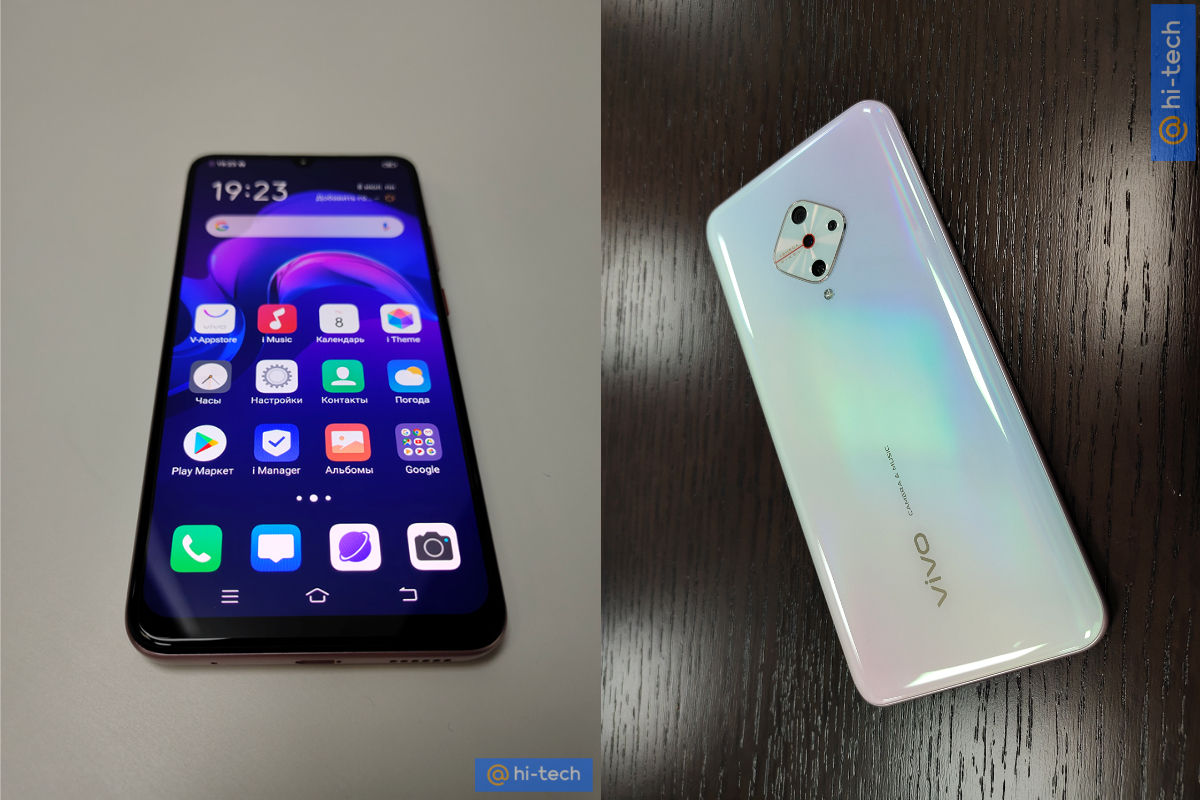 A Russian tech publication, Hi-Tech, has revealed real-life images of a smartphone, which it claims to be the allegedly upcoming Vivo V17. Along with a few specifications that we get to know from these images, the publication reveals additional specifications of the smartphone. Let us have a look.
Vivo V17 Leaked Images and Specifications
In the first image, you can see that the Vivo V17 features a quad-camera setup at the rear. According to Hi-Tech, the primary camera in this setup is a 48-megapixels unit. Details of other camera sensors, however, are unknown at the moment. The image also shows that the back panel of the smartphone has a glossy finish. Although it could also be a glass panel.
The other image shows the Vivo V17 from the front. It reveals that the device will have a nearly bezel-less display, similar to what we see in other mid-range smartphones nowadays. The image isn't clear enough to confirm if there is a notch on display. However, it does confirm that the smartphone has a bottom-mounted USB Type-C port, speaker, and a mic.
Apart from what the images reveal, the publication claims that the Vivo V17 will have 8GB of RAM, 128GB of storage, and a 4500mAh battery. Unfortunately, details regarding the processor are still unknown. That being said, if the RAM and storage capacities are considered, the Vivo V17 will likely have a mid-range chipset – could be the Qualcomm Snapdragon 660 or Snapdragon 712.
When Is It Going to Launch?
An earlier report from an Indian tech publication reveals that the Vivo V17 will be launched in India in the first week of December. The report claims that the smartphone will be priced under INR 25,000 in the Indian market. The publication also reveals that the brand will discontinue the Vivo V17 Pro in the Indian market when it launches the Vivo V17 in the country. There is no word regarding the price and availability of the smartphone for markets outside India.