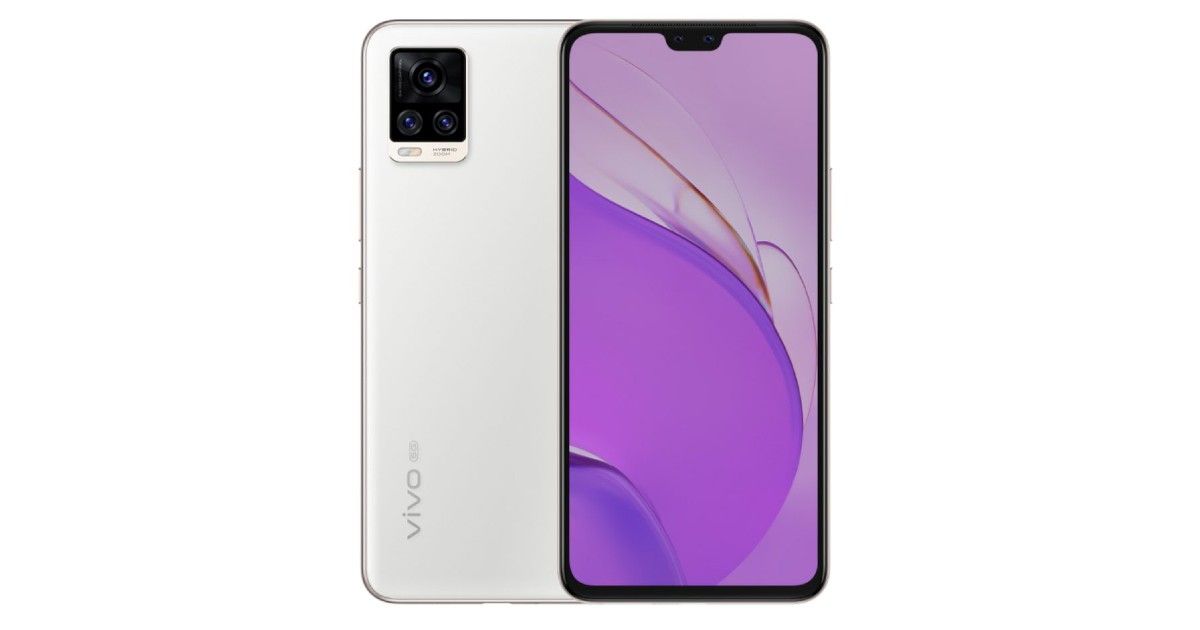 Vivo is gearing up for the launch of its mid-range 5G smartphone, dubbed the Vivo V20 Pro 5G in India. The device will launch in the country on December 2, 2020. Not too long ago, we came across a leak which suggested that the Vivo V20 Pro 5G could come with a price tag of INR 29,990 (MOP) in India and today we have spotted a retailer listing for the device which double checks the leaked price. Take a look at the retailer's listing of the upcoming Vivo V20 Pro 5G smartphone and find out what it has in store for us.
Vivo V20 Pro 5G price listed by retailer websites ahead of launch in India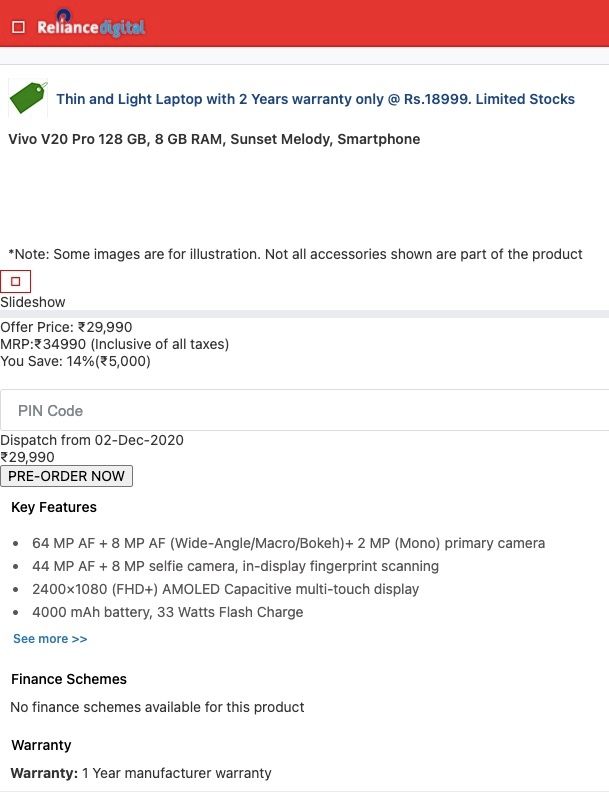 As seen in the image above, the Vivo V20 Pro 5G will reportedly be priced at INR 29,990 in India. The listing has been spotted on Reliance Digital, Sangeethamobiles, and Poorvikamobile, which appear to be a pretty legitimate source for shopping, thereby leading us to believe that the listed price could very well be accurate.
Coming to the specifications of the device, the Vivo V20 Pro 5G has a 6.44-inch Full HD+ AMOLED panel with a 20:9 aspect ratio and a 3000000:1 contrast ratio. The device features a triple rear camera setup (64MP + 8MP + 2MP) and a dual front camera setup (44MP + 8MP).
Under the hood, the Vivo V20 Pro 5G is powered by an octa-core Qualcomm Snapdragon 765G 5G mobile processor, which is paired with 8GB of RAM and 128GB of internal storage. If 128GB internal storage does not suffice for your media consumption needs, the same can be expanded with the help of an external SD card.
In terms of battery, the Vivo V20 Pro 5G sports a 4,000mAh battery, which has scope for up to 33W fast charging over a USB Type-C charging port. To learn more about the upcoming Vivo V20 Pro 5G, you can head to our previous coverage for the same.
What are your thoughts on the Vivo V20 Pro 5G? Do let us know in the comments section below.