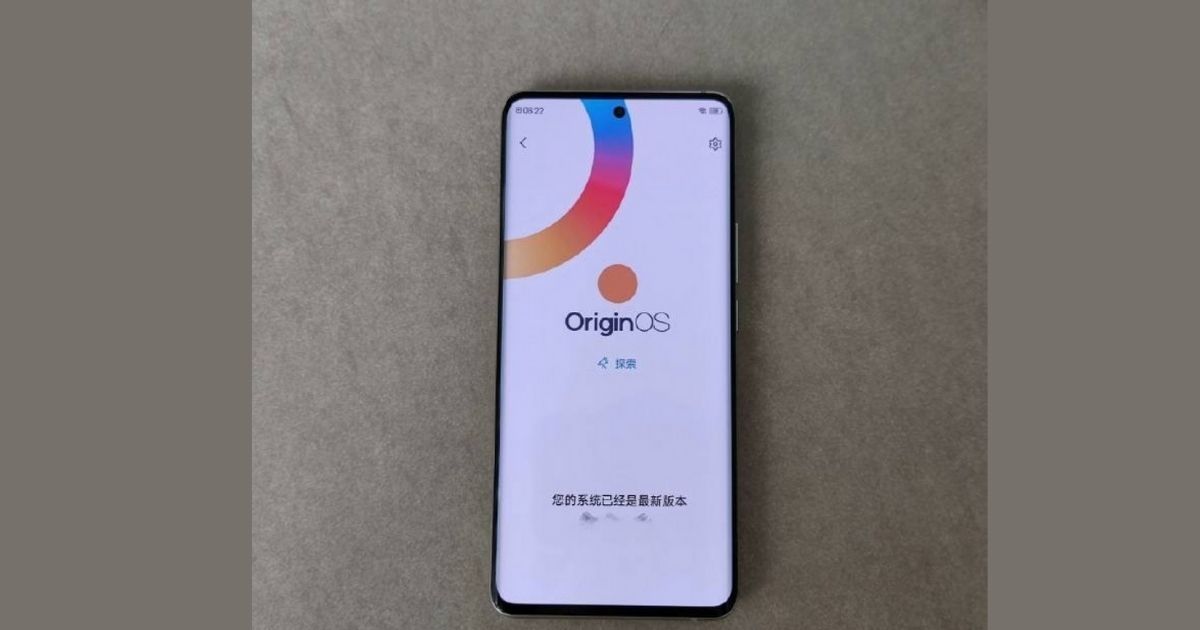 Vivo is reportedly in the works to launch its upcoming flagship series, the Vivo X60 lineup of smartphones anytime soon now. The brand has also officially confirmed that it will unveil its brand new OriginOS on November 18, 2020. While there has been no official confirmation about it, a couple of leaked images of the Vivo X60 and Vivo X60 Pro have popped up on the internet, which give us a working clue as to what the devices would look like. Take a look at the leaked live images of the alleged Vivo X60 and Vivo X60 Pro and find out what they have in store for us.
Vivo X60 series live image leaked, OriginOS in tow
As seen in the leaked live images, this is what the Vivo X60 and the Vivo X60 Pro will reportedly look like. Both devices are tipped to feature a centrally-aligned single punch-hole cutout for the selfie camera.
While the vanilla Vivo X60 will feature a flat panel, its pro counterpart appears to be flaunting a curved display. In another leaked image of the Vivo X60 Pro, one can see the signs of OriginOS.
As far as the specifications of the devices go, little is known about the specifications so far. There have been rumours suggesting that both Vivo X60 and Vivo X60 Pro are going to be powered by the upcoming Exynos 1080 processor. The series is expected to be the first to come with Samsung's newest 5G chipset.
Plus, since the Vivo X50 Pro features a gimbal camera, we can expect its successor to feature the same. As far as the pricing goes, the Vivo X60 series is said to start at CNY 3,599, which roughly translates to somewhere around INR 38,000.
That said, these are mere speculations as of now, so we would suggest our readers take things with a slight grain of salt before things become official. To learn more about OriginOS, you can head to our previous coverage for the same.
What are your thoughts on the upcoming Vivo X60 and Vivo X60 Pro? Do let us know in the comment section below.