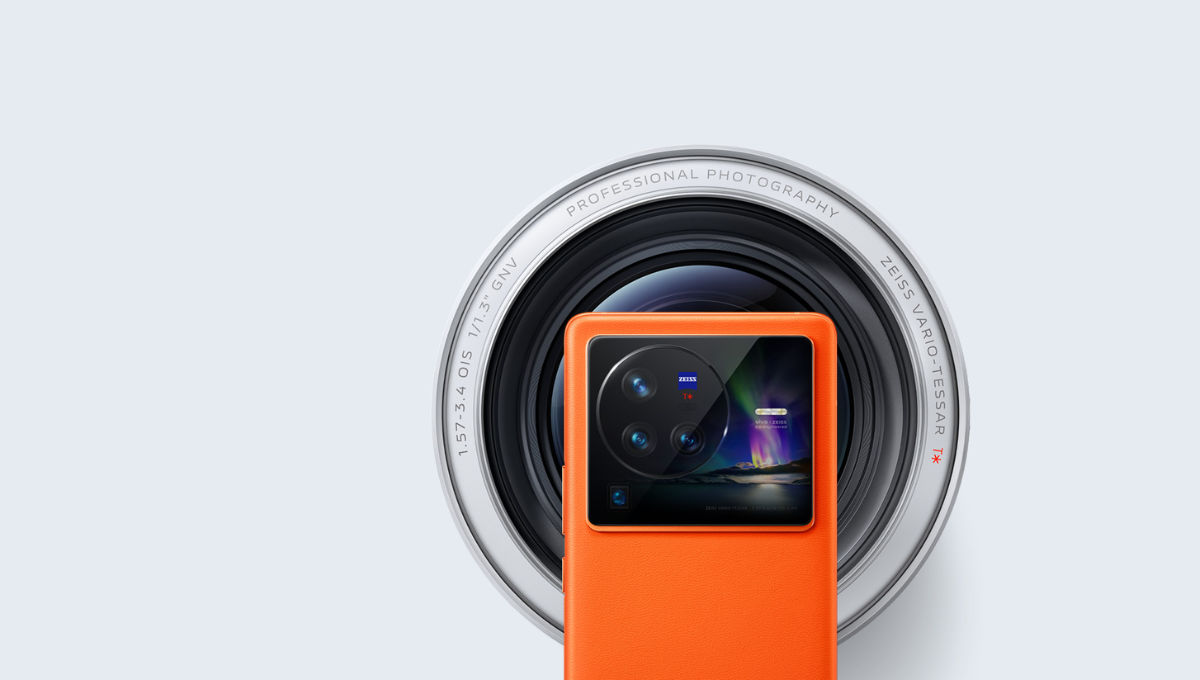 Vivo X80 Pro and Vivo X80 are set to launch in India next week, and in this article, we want to talk about the V1+ in-house chip that aims to enhance the prowess of the cameras.
But before diving into the phones, let's talk about how power has become a double-edged sword for smartphones lately. The latest SoCs can achieve some impressive computational feats but at a compromise of efficiency. The newest generation processors, although more powerful than ever before, have the tendency to consume more battery power and have issues such as bottlenecking, or those times when your smartphone seems to freak out while performing tasks like clicking a nighttime photograph or even gaming.
This poses a unique opportunity for a helping hand of sorts, and that's what Vivo's in-house chip, the V1+, is trying to achieve in the new Vivo X80-series of smartphones.
In the simplest terms, it aids the core processor (in this case, from MediaTek & Qualcomm) in carrying out complex calculations for a better end-user experience. Think of it as having an extra pair of hands to help you out when you are moving into a new house with tons of stuff.
While most of the benefits of the V1+ chip are seen in the photography and videography department, some of its advantages can also be observed in gaming, content consumption and power efficiency.
Read Also: [Exclusive] Vivo X80 Pro, Vivo X80 Colours, RAM, and Storage Variants Revealed Ahead of India Launch
Vivo V1+ chip: The origins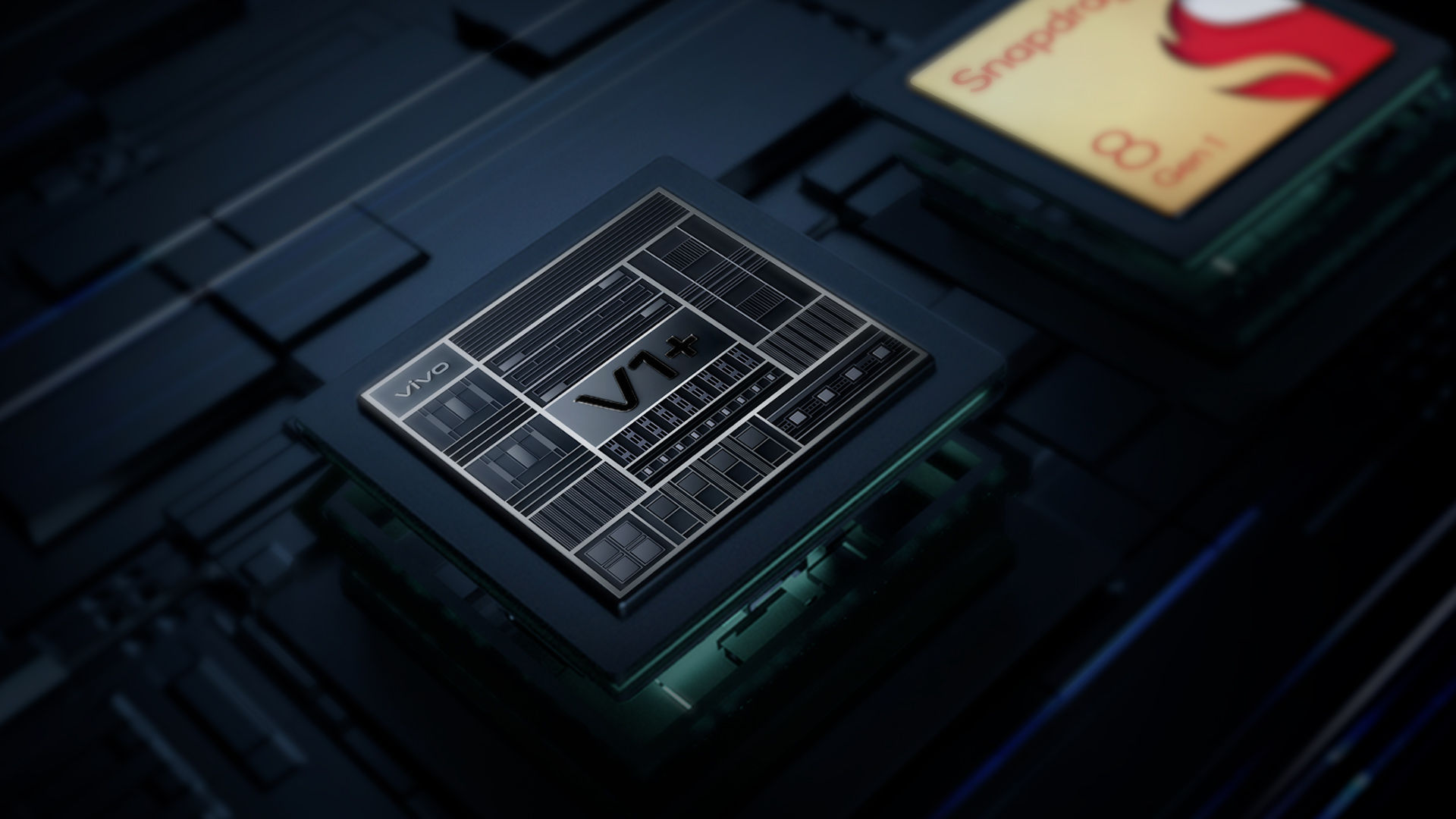 Developing the V1+ wasn't easy, according to Vivo. Fabricating a chip in itself is an extremely complex task, and it gets more difficult if the chip is highly specialised and customised. Vivo says developing the V1+ was difficult, as even a slight error could have caused the it to become useless. This meant the risks pertained to development and the one-time investment were very high.
But it turns out that Vivo already had a bit of experience developing such specialised chips. In the past, Vivo had developed its Hi-Fi chips to improve audio quality and even DSP (digital signal processing) chips that improved HDR photo performance not just for them but also for the industry.
It took them a development team of 300 and 24 months of work and in-depth cooperation with smartphone SoC manufacturers to come up with the V1+ chip.
Vivo V1+ chip: The benefits
i) Photography & videography
Our higher expectations for mobile photography, especially in complex scenes, have increased in the last few years. Smartphones have the edge over professional photography cameras, as they are pocketable, lightweight, have multiple cameras and use computational photography to give you comparable results to standalone cameras.
All this means that a smartphone requires more information to be processed per second, along with higher efficiency and when you scale all this for video recordings (videos are essentially photographs shot quickly), the amount of information increases exponentially.
It takes about 0.5 to 1 second to process a photo using a computational imaging algorithm. Things need to be much quicker for videos.
Using basic math, this means an ordinary phone is 30 times slower than ideal when processing a 30fps video. This becomes an even bigger mess when we take higher frame rate videos into account that are shot at 60fps or even 120fps.
In the past, our phones could only process a single frame in a second, but now it has to process at least 30. In smartphones with a single SoC, computational photography algorithms generally run on the CPU, GPU or NPU, and a large amount of computing power is wasted on scheduling, as a result, computing power becomes a key bottleneck.
But an accompanying chip like the V1+ makes things quicker by creating synergy between the SoC and the custom chip and through more efficient CPU and GPU scheduling.
Basically, it's all about working smart, not hard.
By reducing the load on the SoC, the V1+ lets the smartphone focus on things that can help boost image and video quality. With its help, the X80-series can use 3D-noise reduction and MEMC or motion estimation and motion compensation to denoise 60fps videos. This allows for smooth, bright, and clear results while reducing power consumption.
So as you know, MEMC helps shoot high frame rate videos in a more efficient manner by artificially adding frames to a video that's shot on a low frame rate. This helps the video look much smoother. The act of adding extra frames to a video is called 'frame interpolation'. Simple!
And all this is taken a notch further in extremely dark environments where brightness drops below 1 Lux. Thanks to the smoothness of MEMC along with noise reduction, shooting smooth and bright videos in extreme darkness is supposedly much easier with the V1+.
The chip also supports the front camera and the wide-angle cameras for better night videos so that you can expect better brightness and noise reduction. The feature that I'm most excited about is the Real-Time Extreme Night Vision, which is also made possible by the chip.
The final results will, of course, be shown in our camera reviews, so do check them out.
ii) Sustained gaming performance
High-performance gaming takes a toll on battery life, and there's no worse feeling than being tethered to a charger while trying to take headshots. Thanks to the frame interpolation capabilities we just talked about, Vivo claims to let us play games at higher frame rates for longer, thanks to the V1+ chip. So you can expect 90 fps gameplay without observing much battery drain.
iii) Power consumption
Because it helps take the load away from the SoC, the V1+ is also highly adept at reducing power consumption. Vivo claims its power management performance is 100 times better in complex use cases. Vivo is also claiming that the V1+ enables you to shoot for one extra hour in Super Night Mode, which translates to roughly four hours of continuous shooting.