Highlights
The Vivo X90 Pro is priced at Rs. 84,999
It features a ZEISS-tuned 1-inch primary sensor
The Vivo X90 Pro scored 8.6/10 in our review.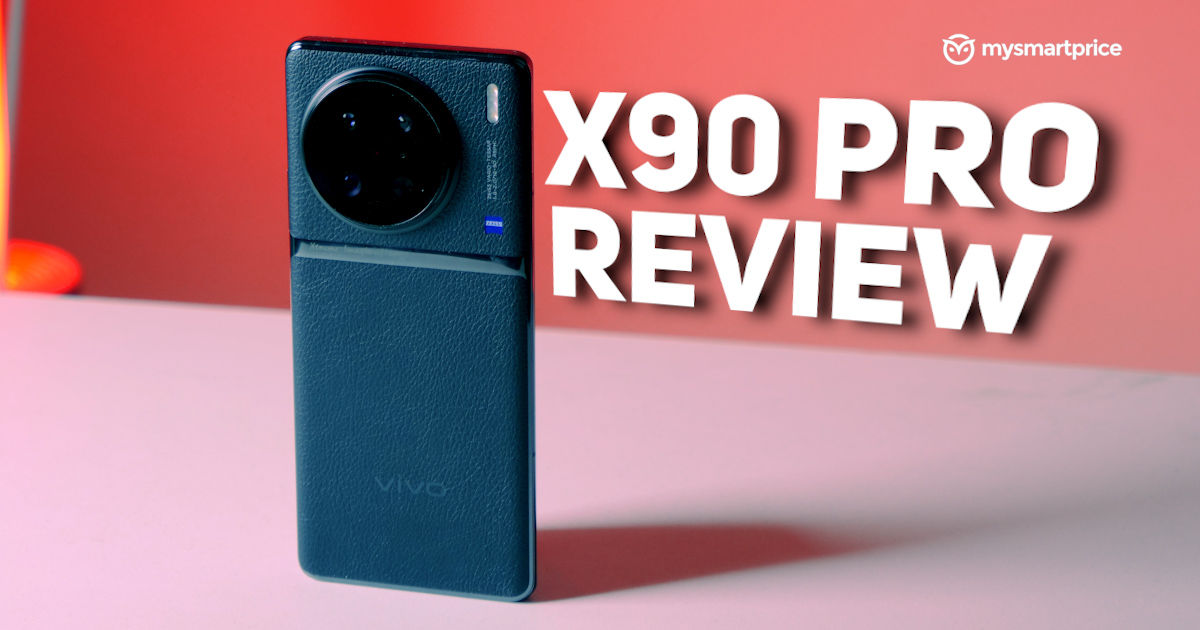 There are 'phone cameras', and then there are 'camera phones' – the Vivo X90 Pro falls in the latter category. It's the crème de la crème offering from the Chinese phone maker in India with a proven pedigree camera excellence. Vivo has tinkered with Sony's new 1-inch sensor this year and deployed MediaTek's most powerful chipset.
Vivo X90 Pro
Rs. 84,999/-
What Is Good?
Excellent primary and portrait camera combo
Massive library of LUTs and filters to choose from
Addictive rear panel texture
Super quick charging
Proper flagship performance
FunTouch OS is cleaner than ever before
Value for money
What Is Bad?
No telephoto camera
Glare in low-light shots
Traditionally, Vivo's flagships have had powerful hardware but justifying them against the more polished yet similarly priced offerings from Samsung, and Google was a tough task. This was mainly due to the bloat-filled, immature nature of FunTouch OS. With the X90 Pro, Vivo wants to break the stereotypes. So, does the Vivo X90 Pro make the cut in all of its faux-leather glory? Find out in our review.
Vivo X90 Pro Review: Premium feel, ethical appeal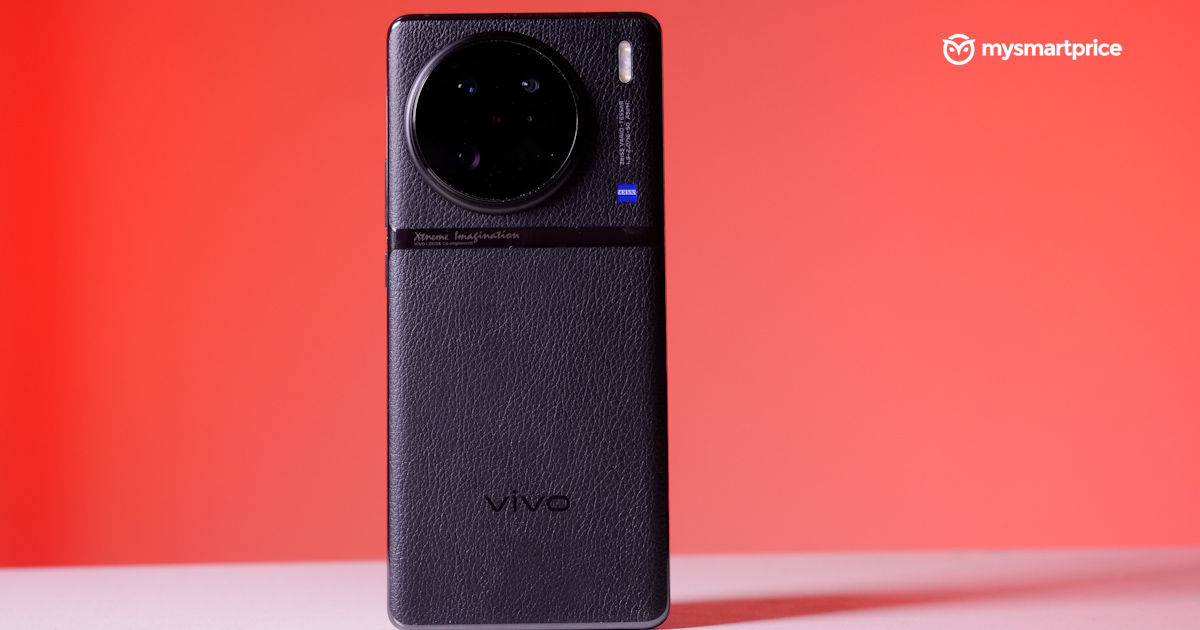 The faux leather finish of the Vivo X90 Pro is unique and oddly satisfying. It's wrapped on top of Fluorite AG Glass, which gives it a nice, sturdy feeling in the hand. The black colour completes the stealthy and mystical appearance of the phone. Interestingly, despite the Faux Leather finish, the X90 Pro offers an IP68 rating for dust and water resistance. To click some rather adventurous shots, we dipped inside the Red River waters in Vietnam during a boat ride, and it came back totally unscathed.
The Vivo X90 Pro flaunts a metal frame with a glossy finish to maintain the high-profile look. A thin strip of the frame also extends to the back of the phone, forming the 'Skyline' – yeah, it's another one of those seemingly deep concepts from Vivo. It bears the embossed motto of 'Xtreme Imagination' in a handwritten font which takes you back to the early 2010s.
Above the Skyline sits the 'Big Eye', or the large circular camera island, which is more of a continent if you ask us. If you thought the legendary Mi 11 Ultra had a big camera bump, you should check this out. A stainless steel ring around the camera module with plastic skirting protects this monstrosity from scratches and drops.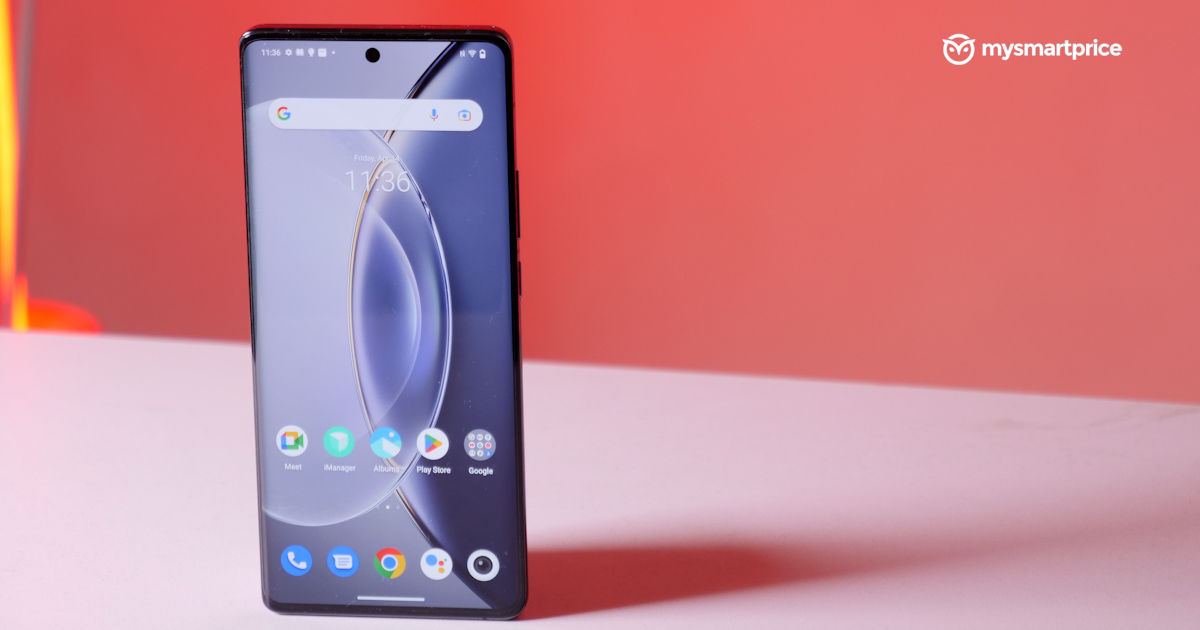 At the front is a sprawling 6.78-inch AMOLED display. It's got all the goodies you'd expect from a modern flagship – HDR10+, 10-bit colours, and 1,300 nits of brightness. Accompanying this is a pair of stereo speakers plucked straight from the X80 Pro. In terms of entertainment, the display is perhaps as good as last year, except the resolution has taken a hit from being QHD+ to 2K. Nevertheless, we don't think it has a big impact because we still enjoyed watching streamable content on the X90 Pro's vivid and contrast display for hours.
Vivo X90 Pro Review: Packing the ZEISS-entials
Over the last three years, Vivo's X-series has pushed smartphone photography to the limits. The X50 Pro was the first smartphone in the world to somehow fit a gimbal in the camera module, something that other smartphone makers still hesitate to do. Vivo has been trying to one-up the wow factor of that all these years, but we think they might have found the Holy Grail this time.
Talking about the X90 Pro's camera is like one giant bar trivia book – we could spend hours just talking about the engineering marvels behind making the primary sensor.
But we have the 50-megapixel Sony IMX989 1-inch primary sensor tuned by ZEISS. It has an eight-lens assembly (7P+1G), out of which the seven plastic elements have the ZEISS' T* coating to reduce glare and maximise light capture in the dark. Accompanying this is a slightly unconventional 50-megapixel portrait sensor with 2x magnification. The last time we saw someone try this was TECNO, with its Phantom X2 Pro. Finally, there's the 12-megapixel ultrawide camera – nothing as jaw-dropping about this one.
There are two ways to approach this camera system, however. One can judge it simply by its raw pictures, which only tell half the story. The other is by accounting for Vivo's countless filters and editability in its photo editor.
To get as unfiltered as possible (without shooting raw), you'll have to enable the ZEISS Natural Colour mode, which overrides Vivo's default vivid colour processing. Photos clicked with the primary camera in this mode have flat, muted colours that are as close to reality as possible. Reds and blues appear red and blue, not RED and BLUE. This also stays true in night shots, although sometimes the photos can come out a bit warm. The large size of the one-inch sensor yields images of a characteristic natural and shallow depth of field. It also helps with night photography, as the large pixel size better captures natural light.
We clicked this seemingly impossible shot with the X90 Pro in a light-tight cave in Vietnam with just a single light source–the phone's flashlight. Even with such limited light, the X90 Pro could capture the finer details on the walls of the cave with just two seconds of exposure. We weren't even that steady because of how slippery it was in there.
Because the camera resorts to a lower shutter speed in low light, we cheated by using the Sports mode while doing street photography. It puts the camera system on steroids, so it's always ready to click a shot with a relatively high shutter speed. That said, the camera system sometimes struggles to control glare coming from street lights.
Vietnam's capital, Hanoi, goes through gloomy, overcast weather around this time of the year, so clicking photos can be a slightly depressing affair. Unless somebody is wearing something colourful, everything appears nearly monochromatic during the day. But that's not what we have seen in the postcards – everything in Vietnam is supposed to be nice and vibrant. It's in times like these that you start appreciating the numerous filters and LUTs tuned by ZEISS and Vivo together. The photos below will give you a real sense of what's possible with just 30 seconds of tweaking around with the dials.
The portrait camera was a bittersweet symphony for us. The photos it took are good, but sometimes it smoothened the skin of the subject a bit too much. It also struggled to focus on inanimate objects like flowers. Further, the portrait mode cutouts weren't too natural, and we preferred the natural depth of field of the primary camera more.
The video quality is sublime and super stable, all thanks to the gimbal mechanism within the primary camera. The X90 Pro can record up to 8K video at 24fps. It can also shoot in HDR, but that's limited only to 1080p at 60fps.
Vivo X90 Pro Review: Dimensity to infinity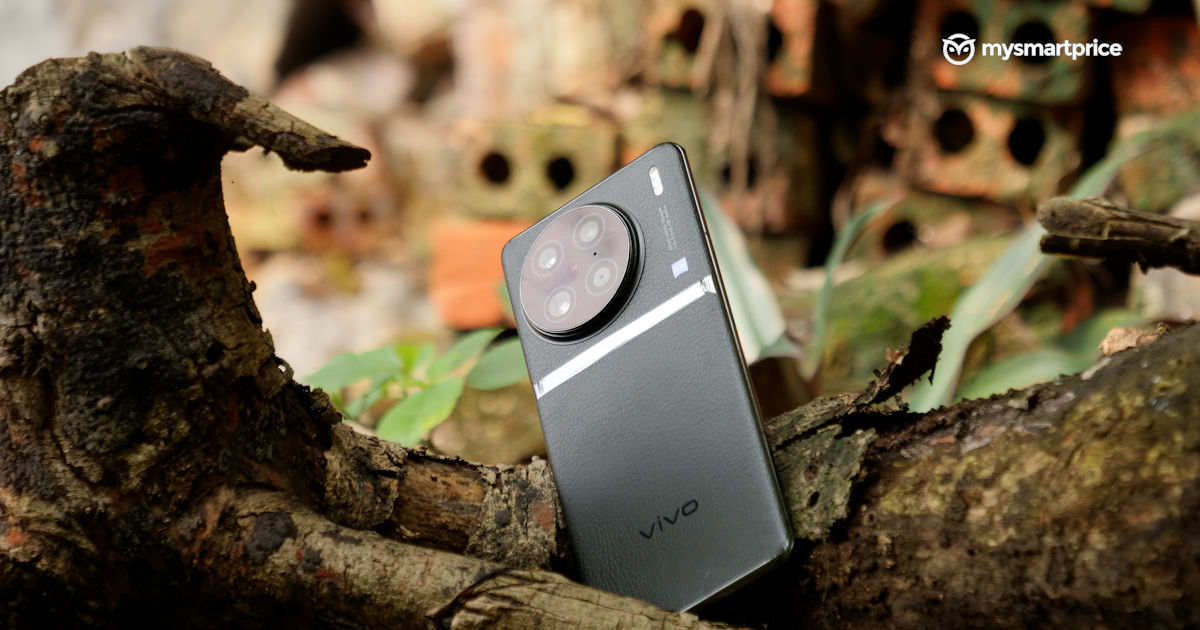 After going with Qualcomm's temperamental Snapdragon 8 Gen-1 SoC in the X80 Pro last year, Vivo has chosen to look the other way this time. The Vivo X90 Pro has the Dimensity 9200 at its heart, and boy, has MediaTek covered some ground over the past year. Vivo's in-house chip, V2, accompanies the flagship processor, which aids in image processing and motion interpolation in videos and games.
Paired with the raw processing power is 12GB of LPDDR5 RAM and 256GB of UFS 4.0 internal storage. Unfortunately, there's no expandable storage here, just space for two physical SIM cards, out of which one can be swapped with an eSIM.
Diving straight down into the synthetic benchmarks, the Dimensity 9200 here managed to blow the roof off with a whopping 1200576 in AnTuTu v9. So far, only the Samsung Galaxy S23 Ultra and the iQOO 11 have scored better in our tests, but the X90 Pro isn't far off. In Geekbench 5, it managed 1383 and 4225 in single and multi-core tests.
In real-world use, we never faced a single frame drop or stutter, which is unsurprising because the phone can take off to the moon with that kind of firepower. Heat management is also excellent, especially when it comes to dealing with moderately taxing tasks. For example, it only gets hot when you take it out in the sun to navigate, mainly because the phone's black metal frame and rear panel absorb heat much quicker than other colours.
Can you game on it? Is that even a question at this point?! The phone defaulted to the highest graphics settings in every game we tried. Apex Legends ran smoothly at 50 fps on ExtremeHD and Very High graphics mode consistently for about half an hour without any major stuttering.
Vivo X90 Pro Review: Needs a flash charge and a half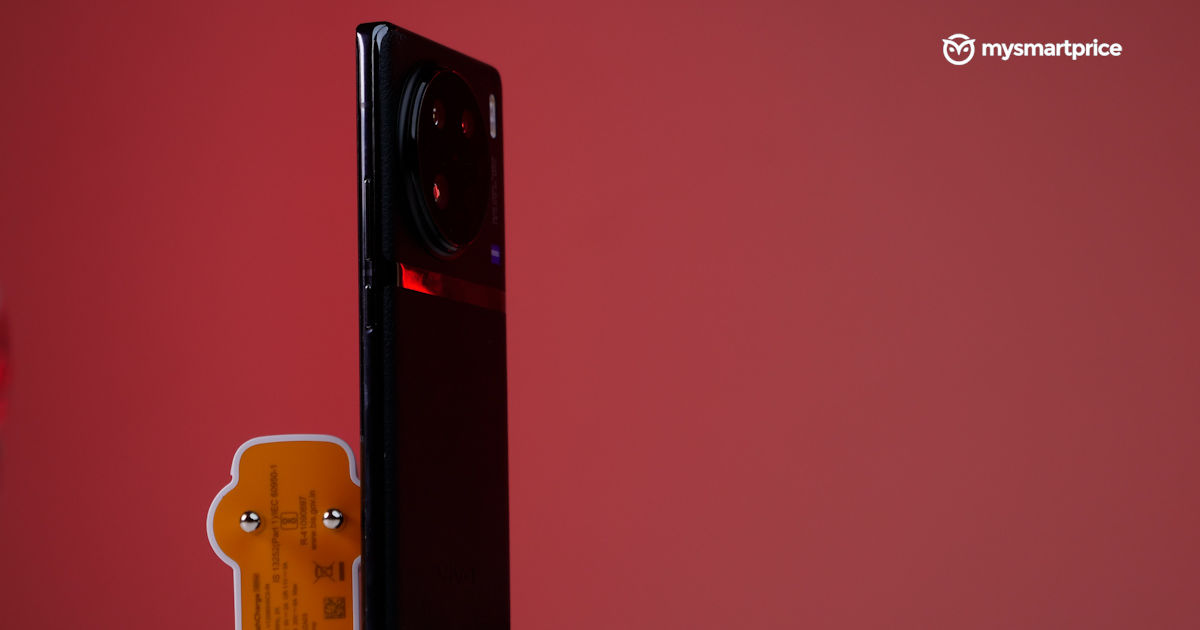 The Vivo X90 Pro packs a 4870mAh battery and ships with a 120W FlashCharger. A sub-5000mAh battery may throw enthusiasts off a bit, given the perceived bulk of the phone. But to be fair, keeping aside the camera module, the X90 Pro is a slim phone. It's an easy one-day phone if you use it moderately with Full HD+ display resolution with screen-on time averaging between seven hours. But here's the deal – this phone will be bought by photography enthusiasts, so there's a chance they might end up abusing it for a photo walk.
On those days, you might need a late evening charge, which feels like nothing because the 120 FlashCharger takes about 21 minutes for a full charge. So for a quick refill, about five minutes worth of charge will let you use the phone till midnight.
Also, if you plan on using the phone in 2K, expect your screen-on time to be around six hours.
Vivo X90 Pro Review: Verdict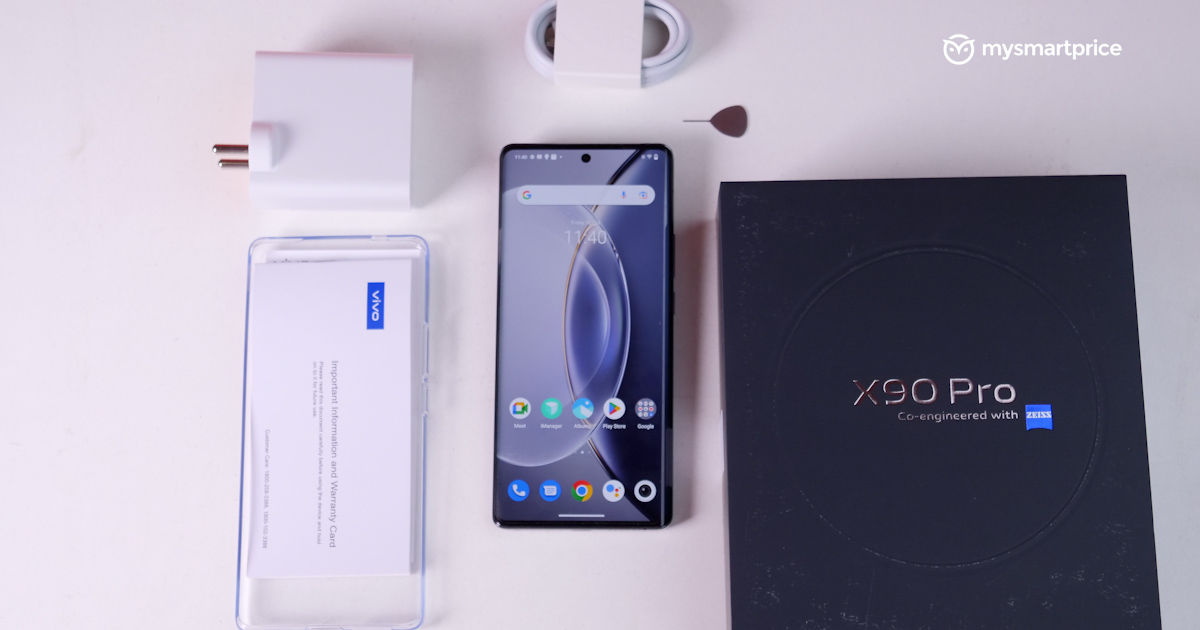 This is perhaps the first time we didn't crib about the software experience of a Vivo phone, so we are definitely off to a good start here. The Vivo X90 Pro is the most well-rounded device Vivo has made. It's got a unique design that will turn heads wherever you go, a clever balance between its raw camera performance and the accompanying filters/LUTs, a mighty powerful chipset and rapid charging.
Yes, we sorely missed the telephoto camera here, and we won't let anybody fool us for how little it is used. It's a feature that you thank dearly only when you spot Shahrukh Khan 30 feet away from you, and the only way to get a half-decent shot of him is by getting up close and personal with the good-old tele.
The camera smartphone race this year is probably as close as the 2010 F1 season, with multiple potential champions. In this particular fight, though, the closest rival we can think of is the Xiaomi 13 Pro – it has a very similar target audience, price, camera setup and performance, except that it comes with bloat but has a proper telephoto camera. The Samsung Galaxy S23 Plus is also an excellent option, with similar firepower but a more manageable form factor. If you want to save a few more bucks, you can always go with the Pixel 7 Pro with a near-complete camera setup, cheaper price and a squeaky clean interface at the expense of slow charging.