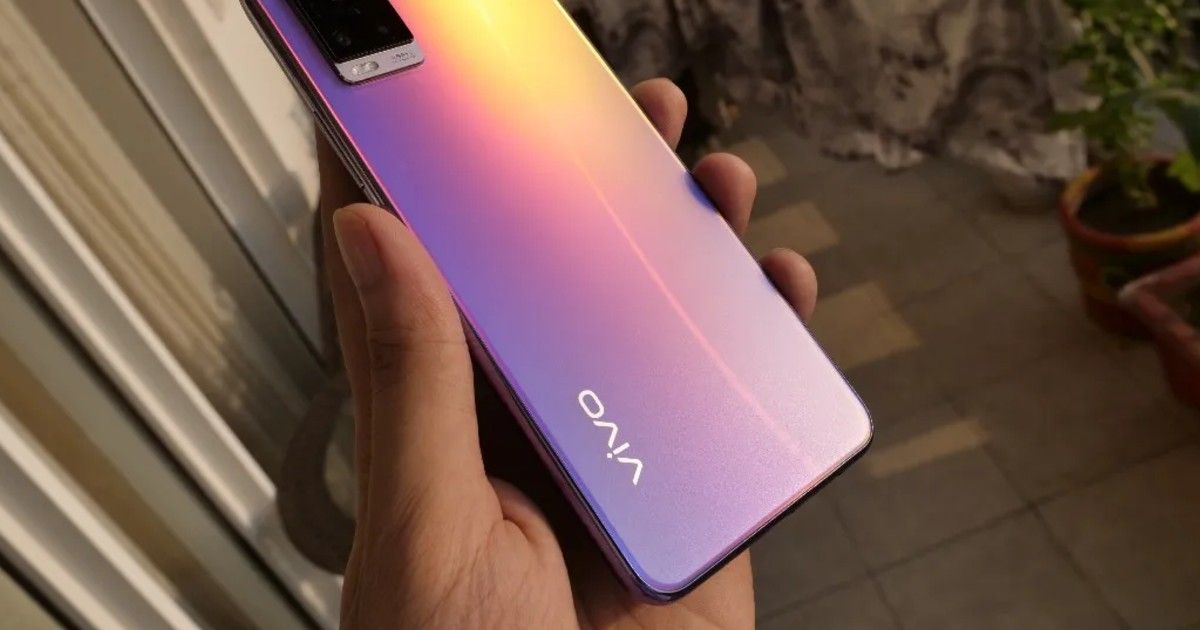 Vivo is reportedly in the works to launch a new mid-range Android smartphone, dubbed the Vivo Y20A. The model number of the device has already been spotted in the past, but today, we have spotted the device on the Indonesian Telecom certification website, which has confirmed the device's moniker for the first time. Take a look at the Indonesian Telecom certification for the upcoming Vivo Y20A smartphone and find out what it has in store for us.
Vivo Y20A moniker confirmed via Indonesian Telecom

As seen in the Indonesian Telecom certification image above, the Vivo Y20A (with the model number Vivo V2034) has finally been certified. The Indonesian Telecom certification confirms the name of the device and given that it is a Y-series model, we can expect the Vivo Y20A to feature mid-range specifications. Other than confirming the moniker of the device, the Indonesian Telecom certification for the Vivo Y20A fails to tell us anything else about it.
Also Read: Vivo X60 Pro Specifications Leak Out in Full in TENAA Listing
That said, the Vivo Y20A has already been certified by the TDKN certification in the past, which essentially means that the Asian launch of the device should not be too far away from now. As far as the specifications and features of the device go, little is known about that so far.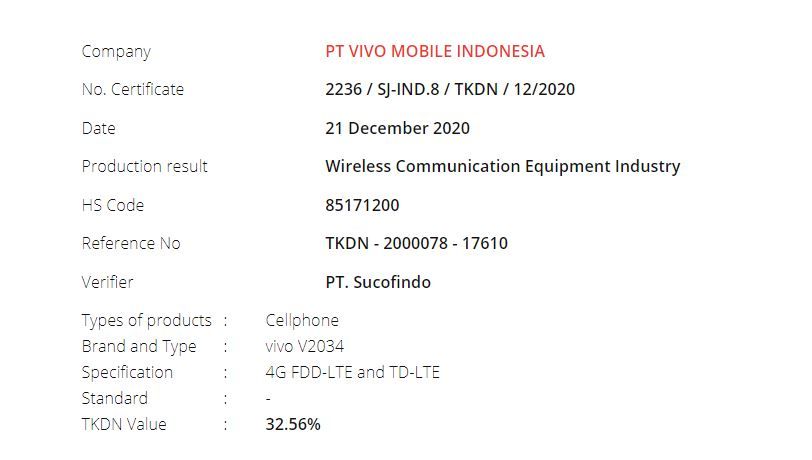 For now, this is all the information that we have been able to gather surrounding the upcoming Vivo Y20A, but we are sure to receive more intel in the coming days as the launch date nears. Whenever we do, we will make it a point to keep you posted on the same. What are your thoughts and expectations from the upcoming Vivo Y20A? Do let us know in the comments section below.
Also Read: Vivo V20 (2021) With Snapdragon 730G and 8GB RAM Launched in India: Price, Features