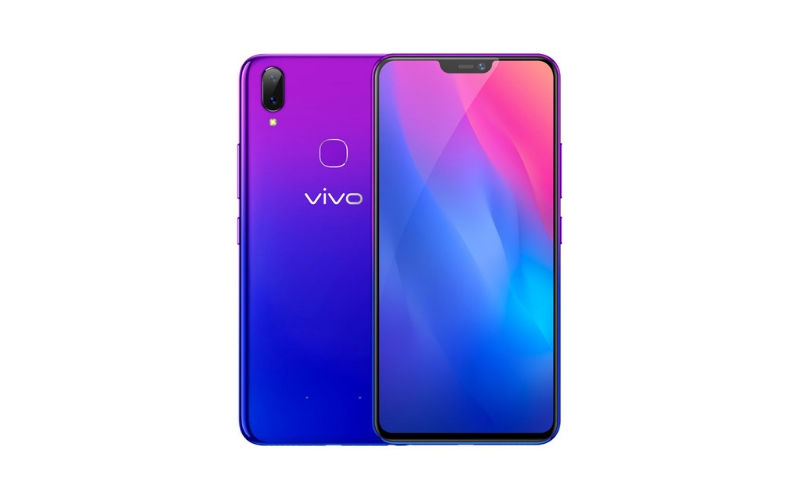 2018 has really been a roller coaster of sorts when it comes to smartphones. We've had plethora of smartphones being launched left, right and centre in every combination of specs, price and what not. The segment that has driven this boom is the INR 10,000 – 20,000 one, which is now crammed with devices at almost every possible price point. A long-running champion, in this range, the Redmi Note series, got tough competition this year from the likes of Asus, Vivo and the debutant, Realme. In today's comparison, we compare the Redmi Note 6 Pro with the Realme 2 Pro and we've also thrown in Vivo's newest launch, the Vivo Y89 into the mix. So which is the best phone to buy out of these? Let's find out.
Vivo Y89 vs Realme 2 Pro vs Xiaomi Redmi Note 6 Pro: Price in India, Offers
The Realme 2 Pro is the oldest out of these phones, having been in the market for 4-5 months now, which in today's day and age seems like a long time in terms of life cycles of mobile phones. It comes in 3 variants – 4GB RAM/64GB storage selling at Rs 13,990 at Flipkart, 6GB RAM/64GB storage retailing for Rs 15,990 and the top-end 8GB RAM/128GB storage variant which is available for Rs. 17,990. The Redmi Note 6 Pro was launched in November for Rs 13,999 for its 4GB RAM model and Rs 15,999 for the 6GB RAM model. It's still retailing at the same price on Flipkart. Vivo Y89 has just been launched in China for CNY 1,598, which translates roughly to INR 16,500. However, currently it is being sold at a special price of CNY 1,396 (around INR 14,500). Given the current portfolio of Vivo in India, and the specs of the Y89, and we can expect it to be priced roughly around the 15K mark here. This would make the Y89 a tough sell though, given the sheer amount of options and specs on offer in that range.
Vivo Y89 vs Realme 2 Pro vs Xiaomi Redmi Note 6 Pro: Design, Display, Build Quality
The Redmi Note 6 Pro comes with the tried and tested Redmi family design with a sturdy all-metal body and a matte finish back. The design isn't flashy at all but the phone still feels super solid to hold and operate. The Vivo Y89 features a typical Vivo design with a plastic body, rocking a glossy back and also coming in gradient color options. The design is sure to attract a lot of eyeballs, but it's still not as elegant or stylish as the winner of this round today. That's right, the Realme 2 Pro almost redefines what a budget phone should look and feel like, with its superb glass finish back and premium feeling build.
Even to the front, the same story repeats with the Realme 2 Pro outdoing the other two with its near-bezelless design and that tiny 'waterdrop' notch at the top. The screen itself is a 6.3-inch LCD panel with a FHD+ resolution. Both the Vivo Y89 and the Note 6 Pro feature identical 6.26-inch LCD screens with FHD+ resolutions. They both however, feature the conventional notch up top, with the Note 6 Pro featuring the widest notch of the lot, thanks in part to its dual front cameras.
Vivo Y89 vs Realme 2 Pro vs Xiaomi Redmi Note 6 Pro: Specifications, Software, Performance
The Vivo Y89 is the weakest of the lot when it comes to hardware specifications. It comes in only one configuration – 4GB RAM coupled with 32GB of internal storage. Running the phone is a Qualcomm Snapdragon 626 2.2GHz octa-core processor and Adreno 506 GPU. There's also scope for memory expansion as the Vivo Y89 comes with a dedicated microSD card slot. The Redmi Note 6 Pro, which was criticized a lot for not being a worthy enough upgrade over the Note 5 Pro, comes with the same Snapdragon 636 processor as its predecessor. It comes in 2 memory variants – 4GB RAM and 6GB RAM, both of which are coupled with 64GB of internal storage. There's scope for memory expansion but only at the expense of dual SIM capability as the Note 6 Pro comes with only a hybrid card slot. The Realme 2 Pro packs quite a punch for its price and comes with the most superior chipset in this group, the Snapdragon 660. It comes with either 4/6/8GB of RAM and 64/128GB of storage. All of these phones are running on Android Oreo 8.1 with custom skins on top. Xiaomi's MIUI is the most popular out of these, but Vivo's Funtouch OS and Realme's ColorOS have some nice tricks up their sleeves too.
Vivo Y89 vs Realme 2 Pro vs Xiaomi Redmi Note 6 Pro: Camera, Battery Life
All 3 phones here come with a dual camera setup at the back. The Redmi Note 6 Pro features a 16MP primary camera with f/1.9 aperture lens and large 1.4micron pixel size. There's a secondary 5MP depth sensor to aid in portrait mode and bokeh effect photos. Both the Vivo Y89 and the Realme 2 Pro feature 16MP primary cameras coupled with 2MP depth sensors. However, the Realme 2 Pro offers a superior camera performance, thanks to the large f/1.7 aperture lens on the primary camera, compared to the f/2.0 aperture lens on the Y89. At the front, the Vivo Y89 and the Realme 2 Pro feature similar 16MP cameras with f/2.0 aperture lenses. The Redmi Note 6 Pro is the clear winner here with a 20MP+2MP camera setup at the front, which results in some great looking selfies. The Realme 2 Pro is the only phone here that can record 4K videos.
Coming to the battery life, this one again goes to the Note 6 Pro, which can easily last you more than a day with its huge 4000mAh battery. The Realme 2 Pro falls just short at 3500mAh, while the Vivo Y89 comes with a 3260mAh battery. None of the phones here offer USB Type-C ports or any fast charging standard.
Vivo Y89 vs Realme 2 Pro vs Xiaomi Redmi Note 6 Pro: Verdict
The Vivo Y89 feels like a lost cause for Vivo, atleast against the competition that it faces. Vivo might find some luck with it in the offline markets though as most of the budget brands like Realme etc. stick to an online-only business model. The Note 6 Pro is a complete all-rounder, offering brilliant battery life, good performance, great cameras, at a price which is sure to please a lot of people. However, for today's comparison, our winner is the Realme 2 Pro, which is only the third offering from the Realme brand, but already shows how important it is to stay ahead of the trends. For its price, it packs in the best performance, great design, a good camera setup and adequate battery life too.