Highlights
Vodafone-Idea has not started 5G services in the country.
Vodafone-Idea bought 5G spectrum in 3.3-3.67 GHz and 26 GHz bands.
Vodafone-Idea is facing a financial crisis in India.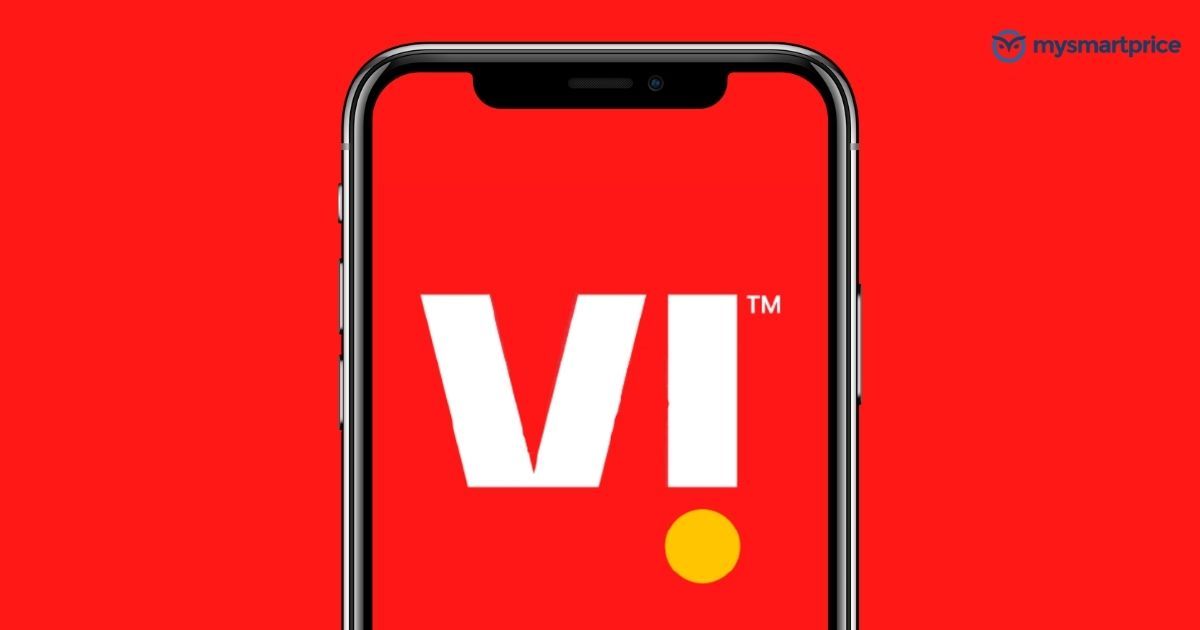 Ever since the 5G services were launched in India, Jio and Airtel have become very active in terms of adding services in new cities. Both operators are rapidly increasing the 5G coverage in India and have introduced some great offers and benefits to their customers. The advancement made by Airtel and Reliance Jio has put the third-largest telecom operator, Vodafone Idea, into great peril. Vodafone Idea is still delivering 4G services in the country and has no plans to bring 5G services any time soon despite buying spectrum in 3.3-3.67 GHz and 26 GHz bands in the auction. So, the question here is whether the operator will be able to survive the onslaught of Airtel and Jio. Whether the Indian telecom scenario will be a duo play going forward? Let's try to answer these questions here!
Vodafone-Idea Likely To Shut Operations
Vodafone-Idea is facing intense competition from other players (Jio and Airtel), and now, it is expected that the operator might shut down its operations due to the absence of tariff hikes. It is worth noting that without the necessary tariff hike, the telecom operator will be unable to make investments in the 5G network and due to its financial struggles, it is unable to raise funds.
"A delayed tariff hike, while negative for the sector, would hurt Vi's survival hopes the most and could effectively lead to a duopoly, likely resulting in accelerated market share gains for Bharti and Reliance Jio," Kotak Institutional Equities said in a report.
The telecom operator has not paid its spectrum charges to the Department of Telecommunication due to the ongoing financial crisis. Similarly, it is under a huge debt to the tower owners, which is again a big trouble as they might terminate the services.
Vodafone-Idea Spectrum Holdings In India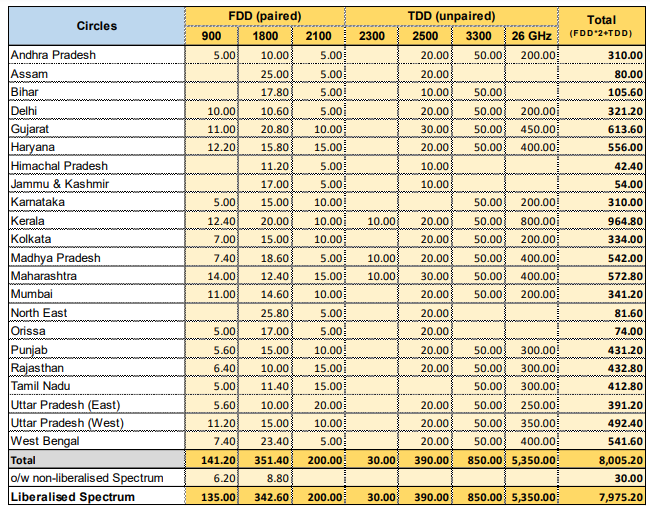 Reliance Jio And Airtel Strategies To Attract Users are Creating Problems for Vi
It is important to note that the unlimited 5G data with prepaid and postpaid plans have again created big trouble for Vodafone-Idea as its subscribers might get attracted to Airtel and Reliance Jio's unlimited data 5G data plans.
To those unaware, Vodafone-Idea is sitting on a shortfall of Rs 5,500 crores, and delay of tariff hike along with fundraising might lead to shutting its operations. This simply means that the existing Vodafone Idea customers will have to move out to other telecom operators, which in turn, will increase the market share of Reliance Jio and Airtel. This is primarily because both the operators are currently offering 5G networks along with some great benefits, which is enough to attract existing Vi customers.
"Vodafone Idea (Vi) stares at a cash shortfall of Rs 5,500 crores over the next 12 months and a delay in tariff hike/fund-raise; this could lead to Vi shutting shop and accelerated market share gains for Reliance Jio and Bharti," said the Kotak report. In case Vodafone-Idea increases tariffs, it might lose subscribers. Notably, the telecom operator lost 5.3 million customers in October and December last year, and due to lack of funds, its survival seems a bit difficult.
Reliance Jio And Airtel Tariffs
Meanwhile, both leading telecom operators are eyeing premium customers as this will increase their average revenue per user. The premium user consists of postpaid customers who are using a lot of data. Recently, Reliance Jio launched new postpaid plans of Rs 399 and Rs 699. These postpaid plans are known as JioPlus Family packs. Apart from launching new postpaid plans, Reliance Jio and Airtel announced unlimited 5G data for their prepaid customers who make a recharge of Rs 239 or above. This facility is also available with all postpaid plans.
What Will Happen If Vodafone-Idea Shuts Its Operations?
Currently, the telecom operator has close to 23 crores of customers in the country, and now there is a high chance that it will shut down its operations due to a lack of funds, ongoing competition, and lack of a 5G network. However, there is a big question: What will happen to its customers? So, in that case, customers will have to port their numbers to Airtel and Reliance Jio. This might create a duopoly in the industry.
Conclusion
This is high time for Vodafone Idea to increase the tariff plans for its 4G plans so that it might infuse some funds into the company. The 5G rollout is also quite crucial for the company as it will help the brand to remain in the competition. Else, the future of Vodafone Idea certainly looks grim!