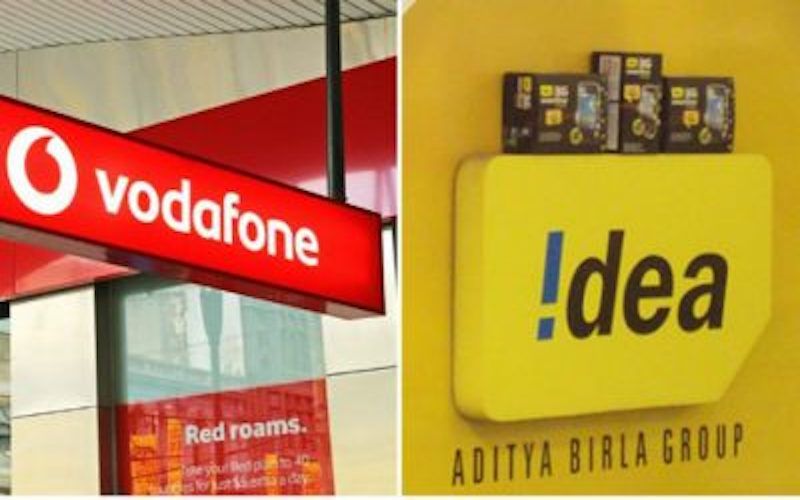 Vodafone and Idea completed their merger to become the largest telecom operator in the country in August 2018. The Chairman of the combined entity, Kumar Mangalam Birla said that their current focus is to combine both networks and offer superior 4G and VoLTE services in India.
During his keynote Speech at Indian Mobile Congress 2018, Kumar said, "A lot needs to be done. We are working on upgrading and consolidating the infrastructure to deliver better services for masses."
Vodafone-Idea Could Close Deals With Nokia, Ericsson, and Huawei for Radio Networks
The telco is in talks with companies like
Huawei
,
Nokia
, Ericsson for its pan-India Radio networks. As reported by
ET
, the companies could close commercial deals with the telecom operator soon. If the deals go through, Ericsson will get 7 circles and Nokia and Huawei will get 7 and 5 circles respectively.
Birla believes that the merger will help them contribute more to the future broadband journey. During the keynote, he highlighted that both Idea and Vodafone are loved telecom brands in India with Idea ruling the rural areas and Vodafone generating a strong presence in the urban sectors. And with both working under the same roof, the digital revolution will soon be ubiquitous with a high-speed data infrastructure. He said the mobile broadband will be the key factor in India's transformation to a digital economy.
"India has begun its odyssey to become a digital economy. We are committed to make Digital India a reality. Telcos have been successful in delivering voice service under NTP 1999, and the time has come to repeat that, and make digital India a reality", Kumar Mangalam Birla said during the IMC 2018.
No 5G Demonstration from Vodafone-Idea at IMC 2018?
While Airtel and
Reliance put on a show at the Indian Mobile Congress
to demonstrate their upcoming 5G capabilities, Vodafone Idea primarily focussed on offering superior 4G and VoLTE services. The telco highlighted its work on upgrading infrastructure to provide high-speed data and to deliver better services to masses. Moreover, the largest telecom operator did not talk much about its take on the 5G network and what more we could expect in the future. For now, the folks at Idea and Vodafone are busy making the largest telco entity a success in terms of subscribers, services, and a truly high-speed network.
To recall,
Airtel demonstrated the use cases of 5G services
ranging from connected homes, cars, autonomous drones, AR-based holographic 5G communication, VR-based use cases, and more. During the IMC 2018 event, Randeep Sekhon, CTO at Bharti Airtel said,
"5G networks have the potential to truly transform lives. As part of our endeavor to leverage technology that truly adds value to our lives and society, we are pleased to demonstrate this powerful use case. Large-scale deployment of 5G networks over the coming years will open unlimited avenues for innovating use cases that can solve complex problems."
Reliance Jio, on the other hand, has been trying to get into the 5G technology for a long time. The telco even acquired a US-based operator to help accelerate its efforts towards 5G communication. According to reports, Reliance Jio's LTE network is already 5G-ready and the telecom operator can very well launch the 5G based services within the next 180 days of the spectrum allocation. Sources also confirm that the telco is expanding its fiber-optic network aggressively, which will be a key factor for maintaining a sustainable 5G network.