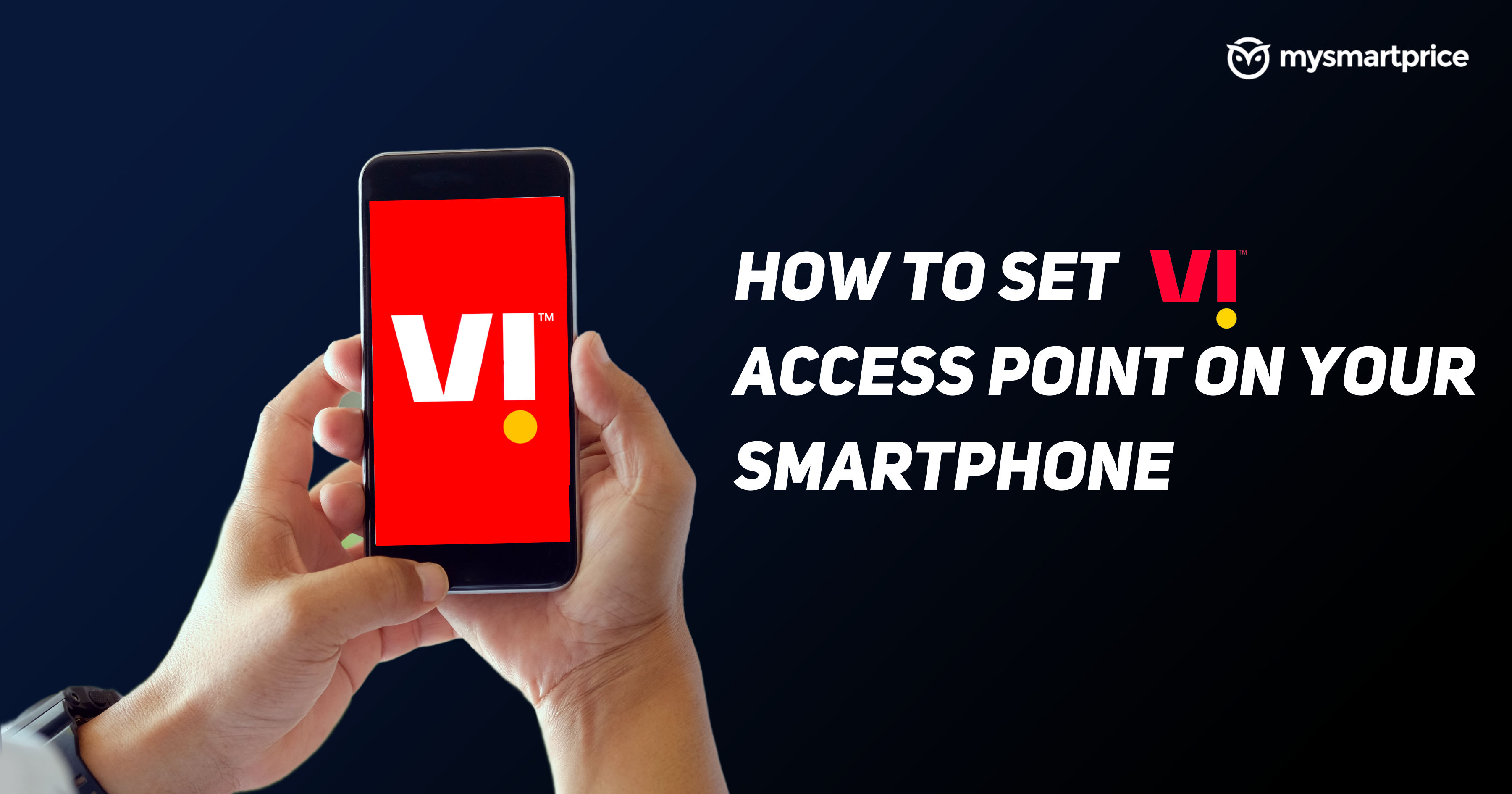 Vodafone Idea (Vi) offers various 4G prepaid and postpaid plans across the country with multiple benefits. Vodafone Idea (Vi) provides high-speed 4G internet, however, you might have experienced slow speeds or no internet connection, particularly when shifting to a new smartphone.
This can happen if your new smartphone does not have the Vi APN settings required to connect to the internet. To use the 4G internet smoothly on your device, you need to set APN settings. If you do not have Vi APN settings or do not know how you can set it on your phone, here are the steps you need to follow.
Also Read: Vodafone Idea Recharge Plans 2023: Vi New Recharge Plan and Offers List with Validity, Data, Unlimited Calling
How to Set Up Vi APN For High-Speed Internet on Android?
Vodafone Idea (Vi) APN settings can be set up on an Android smartphone in various ways. Follow these steps to set up Vodafone Idea (Vi) APN settings on your Android phone.
How to Set Up Vodafone Idea (Vi) APN via SMS
You can follow the below steps to receive and set up Vodafone Idea (Vi) APN via SMS on your Android mobile.
Launch the messages app on your mobile phone

Type 'ALL' and send it to 199 via your Vi SIM.

You will receive an SMS with Vi APN settings quickly.

Click on 'Ok' to apply new settings.

Now, all you have to do is restart your mobile and you should be able to use 4G internet.
Also Read Vi Balance Check: How to Check Vodafone Idea Data, Talktime, SMS, Recharge Plan Validity Using USSD Numbers, Vi App
How to Manually Add or Update Vi 4G APN Settings on Android
If you are still not able to update your APN settings via SMS, then you can set it up manually on your Android mobile by following the below steps.
Open the Settings on your phone

Go to Mobile Network and select your Vi SIM card.

Tap on Access Point Name

Now, create a new APN and type the Vi APN settings from below.
| | |
| --- | --- |
| Vi APN Settings (3G/4G) | Setting Details |
| Name | Vi LTE |
| APN | WWW |
| Proxy | Blank |
| Port | Blank |
| Username | Blank |
| Password | Blank |
| Server | Blank |
| MMSC | Blank |
| MMSC Proxy | Blank |
| MCC | 404/405 |
| MNC | Blank |
| Authentication Type | Blank |
| APN Type | Default |
| APN Protocol | IPV4/IPV6 |
| Enable/Disable APN | Enable APN |
| Bearer | Unspecified |
5. Once you have enabled the above-mentioned settings, click on the Save button and restart your Android smartphone.
That's it, once your device is powered on, you should be able to use your Vi SIM for 4G internet.
Also Read: Vodafone Idea Number Check: How to Know Your Vi Mobile Number Using USSD Code and Vi App?
How to Set Up Vi APN For High-Speed Internet on iOS?
Usually, Vi APN settings on the iPhone are saved already. But if you wish to set it up again, then follow these steps.
Turn off Mobile data of your iPhone and connect to a WiFi network.

Now, go to

http://www.unlockit.co.nz/unlockit/

and click on create APN that will be located at bottom.

Select the Vi operator from the drop-down list.

You need to allow it to take you to the configuration page. Now fill in all the same details here as the Android settings mentioned above and save it.

Now, install these internet settings and restart your iPhone.
Also Read: Airtel APN Settings for High Speed 4G Internet: How to Set Airtel Access Point on Your Smartphone for Internet Access
The Vi APN settings will be saved on your iPhone and you will be able to enjoy 4G internet on your mobile.
How to Set Up Vi APN For High-Speed Internet on Windows Phone?
You can also set up VI APN setting on your Windows mobile phone. Here's what you need to know:
Open the App list on your Windows mobile phone and then tap on Settings.
Go to Network and Wireless option and then head towards Cellular & SIM
Under the Cellular section, tap on SIM card and then click on Properties
Choose Add an Internet APN option under Internet APN
Now, enter the Name, set the APN field as 'www' and tap on Save.
With this, you will be able to add new APN settings for your Vi mobile number on a Windows phone.
Frequently Asked Questions (FAQs)
How to get VI internet settings through SMS on my phone?
The process is fairly simple. One needs to message ALL to 199 from your registered Vi mobile number and you will get the new internet settings.
Why is VI 4G slow?
The Vodafone Idea 4G speed could be slow due to many factors and one of the most common ones is the wrong or outdated Vi APN settings. So, you can refer to above steps to get the latest APN settings for fast and high-speed internet.