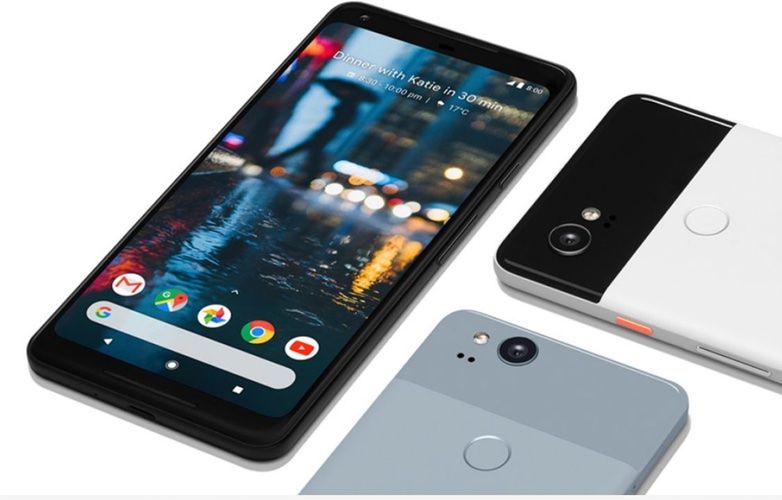 Google's Pixel 2 and Pixel 2 XL users in India who are on Vodafone network are in for some good news. Both the Google phones have started receiving a new update from Vodafone that brings VoLTE (Voice over LTE) support onboard. Well, with this move, Vodafone consumers on Pixel 2 or Pixel 2 XL will have their calls, messages sent and received through 4G network compliant VoLTE technology that places calls via LTE instead of CSFB (Circuit Switched Fallback) that was more suited for 2G and 3G networks.
Google Pixel 2, Pixel 2 XL Now On Vodafone VoLTE
To recall, Google Pixel 2 and Pixel 2 XL have always been VoLTE compatible phones and supported Reliance Jio out-of-the-box. The phone, however, missed the compatibility with Vodafone in India and also Airtel. Google has now fixed the shortcoming by pushing an update that brings Vodafone Idea VoLTE services on both the phones. The fix has been added in the latest update for both Pixel 2 and Pixel 2 XL. It will start rolling out shortly.
For those who don't know, since 2016, India has become one of the markets that started moving towards LTE tech from CSFB (Circuit Switched Fallback). This can be credited to the rise of Reliance Jio in India, who uses an all IP-based LTE network without CBFC. Its users are pre-requisited to use a VoLTE compatible phone to make use of Jio4GVoice app for calling and messaging.
With VoLTE support rolling out, Pixel 2 users will get a taste of better quality calls. But that also depends if they are in a region where LTE is active.
How Reliance Jio Changed VoLTE Landscape in India and Rest Followed
While many networks around the world are still sticking to CSFB, networks in India have embraced VoLTE with open hands. And it has to do a lot with the arrival of Reliance Jio. Smartphones that were launched in India after 2016 have all come with VoLTE support for Indian telcos. While Jio was the first one to have an overall compatible network, it took some time for Vodafone and Airtel to follow suit.
India is now a market that has VoLTE or feature phone available for as low as INR 1500. It was quite surprising when Pixel 2 phones debuted in India with support for Jio VoLTE only. By the time Vodafone and Airtel got to VoLTE rollout, Pixel 2 did not get the compatibility. Google has thankfully fixed the issue and marked it as resolved in the issue tracker too. We can now expect Vodafone Idea to roll out an update for this.
Are you a Pixel 2 or Pixel 2 XL user with Vodafone as a service provider? If yes, let us know if you are looking forward to switch to VoLTE calls. Share your thoughts with us in the comments section below.