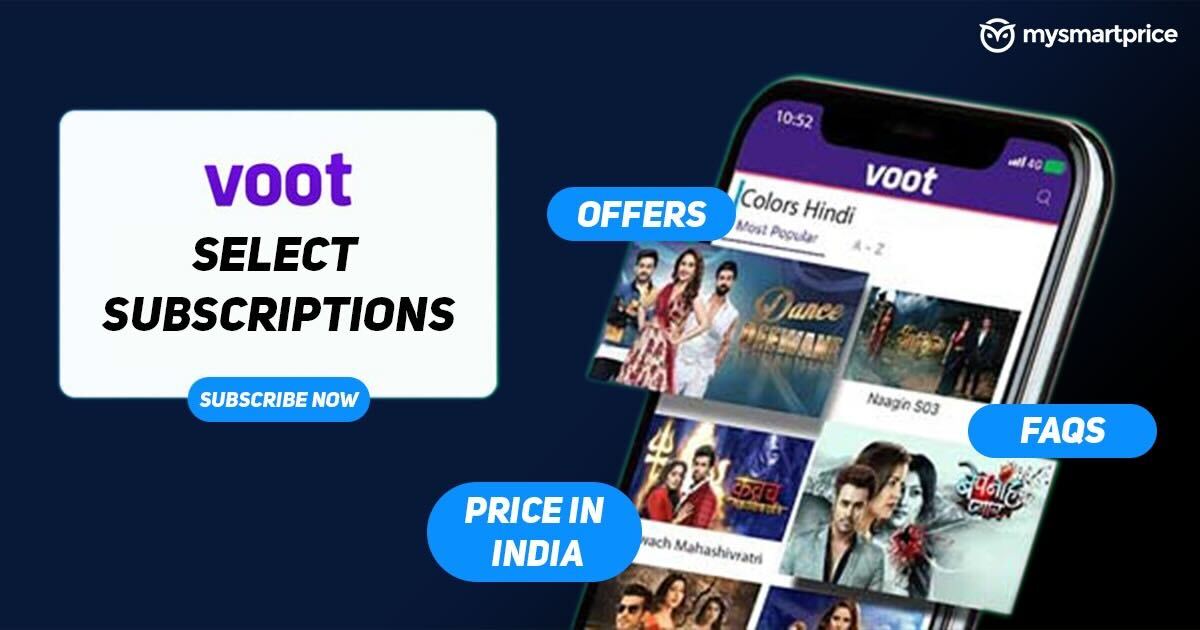 Voot is one of India's popular video-on-demand and over-the-top streaming services, which is owned by  Viacom18, a popular media outlet based out of Mumbai. The app and service were launched back in 2016 to rival the likes of Amazon Prime Video, Disney+ Hotstar, Netflix, Zee5, SonyLiv, and more. The platform has a compilation of over 40,000 hours of video content across multiple languages like Kannada, Marathi, Bengali, Gujarati, Odia, Malayalam, Telugu and Tamil. 
Like most of the other video-based apps, Voot also offers a paid plan or subscription called the Voot Select. Voot Select is relatively cheap when compared to the other OTT apps in India. In this guide we will take a look at the Voot Select plan, pricing, offers, and all the details related to the Voot Select paid membership plan. More than movie enthusiasts, Voot attracts more TV show watches as it has got content from TV channels like  Colors (Hindi), MTV, Viacom18 Motion Pictures, Colors Kannada, Colors Marathi, Colors Bangla, Colors Super and Colors Gujarati.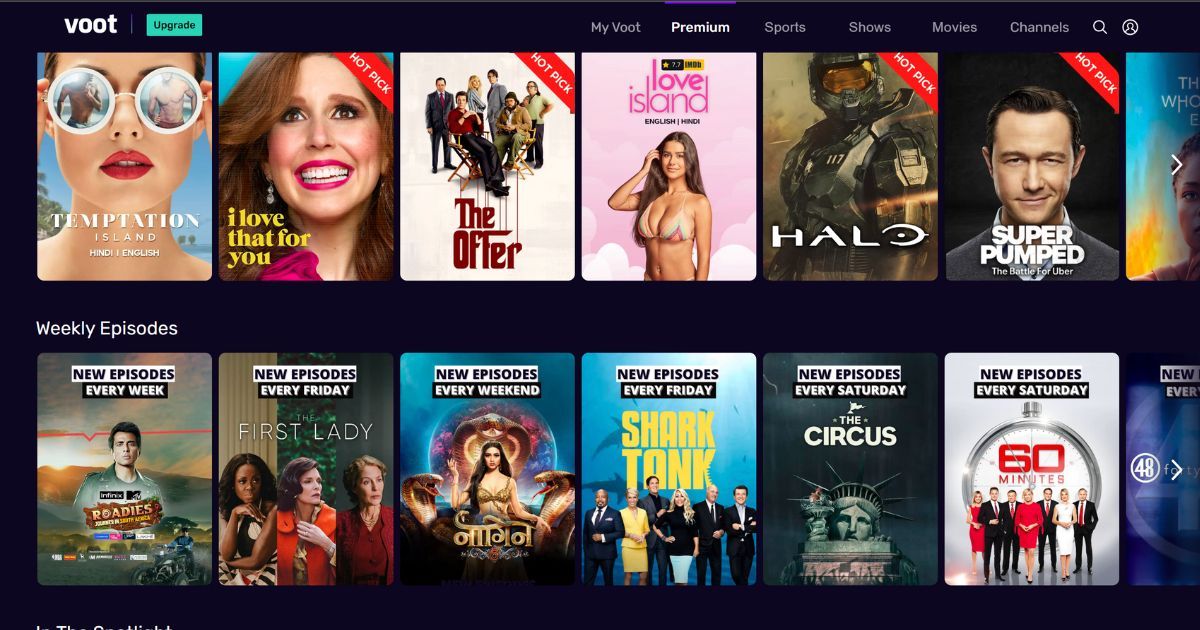 What is Voot Subscription?
Voot Select is a premium subscription plan with which you get access to Voot Original content, the latest international shows, live channels, an ad-free experience, and 24 hours of early access to the Latest International shows on Colors and MTV channels. 
Also Read: Amazon Prime Membership Offers 2023: How to Get Prime Subscription Effectively Free or with Up to 50% Discount
Voot Subscription Plans
Voot OTT platform offers a slew of subscription plans to its customers. Check it out here:
Voot Mobile Subscription Plan
The first one is the Mobile version which comes with a price tag of Rs 299 per year. The membership allows users to watch all the content available on Voot, including movies, sports, Originals, and TV shows, on one mobile device. However, it is important to note that users will still experience ads in this pack. 
Voot Gold Subscription Plan
Next on this list is the Voot Gold subscription. The plan comes with a price tag of Rs 499 per year. With this, users will be able to watch the Voot application on their TV and mobile devices. One can watch the content on two devices simultaneously.  
Voot Premium Subscription Plan
Lastly, we have a Voot Premium subscription. The membership plan will cost you Rs 599 per year and allows users to watch the content in Full HD video quality. The pack also allows customers to watch all the content on four screens at the same time. Moreover, the plan offers Ad-free content. This means you will be able to watch over 1000+ movies in 19 languages, which cover most of India's languages. Apart from that, you also get live access to over 35 TV channels. The Voot Select also gives live stream options for some sports like La Liga, NBA (basketball), and more.
Further, you get a fully ad-free experience with the subscription barring live sports. You also get 24 hours of early access to some TV shows before it airs on TV. Apart from that, the subscriptions also offer a bunch of exclusive international shows and global premiers for Voot Premium members.
Voot Plan Name
Price
Benefits
Voot Basic (Free version)
Free

Select Movies and shows with ads
Watch ads to download shows

Voot Mobile
Rs 299/year

Movies, Sports, Originals, TV
1000+ Movies In 9 Languages
Ads
No.of Screens: 1
Video Quality: HD 720p
Exclusive International Shows
Exclusive Global Premieres

Voot Gold
Rs 499/year

Movies, Sports, Originals, TV
1000+ Movies In 9 Languages
Ads
No.of Screens: 2
Video Quality: Full HD 1080p
Exclusive International Shows
Exclusive Global Premieres

Voot Premium
Rs 599/year

Movies, Sports, Originals, TV
1000+ Movies In 9 Languages
No Ads
No.of Screens: 4
Video Quality: Full HD 1080p
Exclusive International Shows
Exclusive Global Premieres

Voot Select Subscription Offers
Although the subscription cost is less than Rs 300, which is relatively lower compared to the competition, there are a handful of offers available on some apps and with subscriptions. 
Paytm First Subscription Offer
Paytm First subscribers can watch Voot Select for 6 months. The company is offering Voot Select subscription worth 6 months with its Paytm First service. The service comes with a price tag of Rs 799.
12 Months subscription in exchange for 299 Super coins on Flipkart
If you are a regular shopper on Flipkart, you will have received a few Flipkart coins. Flipkart credits 4 Super coins on every Rs 100 spent on the website with a max of 100 Super coins per order. If you have these coins around, you can get the Voot Select subscription in exchange for 299 coins.
JioFiber + Jio STB users will be free access to Voot and Voot Kids along with 13 other OTT apps
For those who have a Jio Fiber connection and also Jio Set Top Box, Jio offers access to 14 paid OTT apps including apps like Disney+ Hotstar, Sony LIV, Zee5, Voot and Voot Kids. However, do note that in order to get access to these OTT apps and services you will have to be on Jio fibre's 100Mbps plan and up.
Tata Play Binge+ STB users get a Voot subscription along with 12 other OTT apps
Tata Play's new Set Top Box called the Tata Play Binge+ is priced at Rs 2,199 and along with the STB, you also get access to apps like Voot Select, Voot Kids, and Disney+ Hotstar, Sony LIV, Zee5, and more. The Binge combo plans start from Rs 399 per month.  With this subscription, you can also watch the content of these OTT apps and TV on up to 3 mobile devices and TV as well. For phones, you can download the TataPlay mobile application and sign in using the Tata Play registered mobile number and enjoy watching Voot and other content.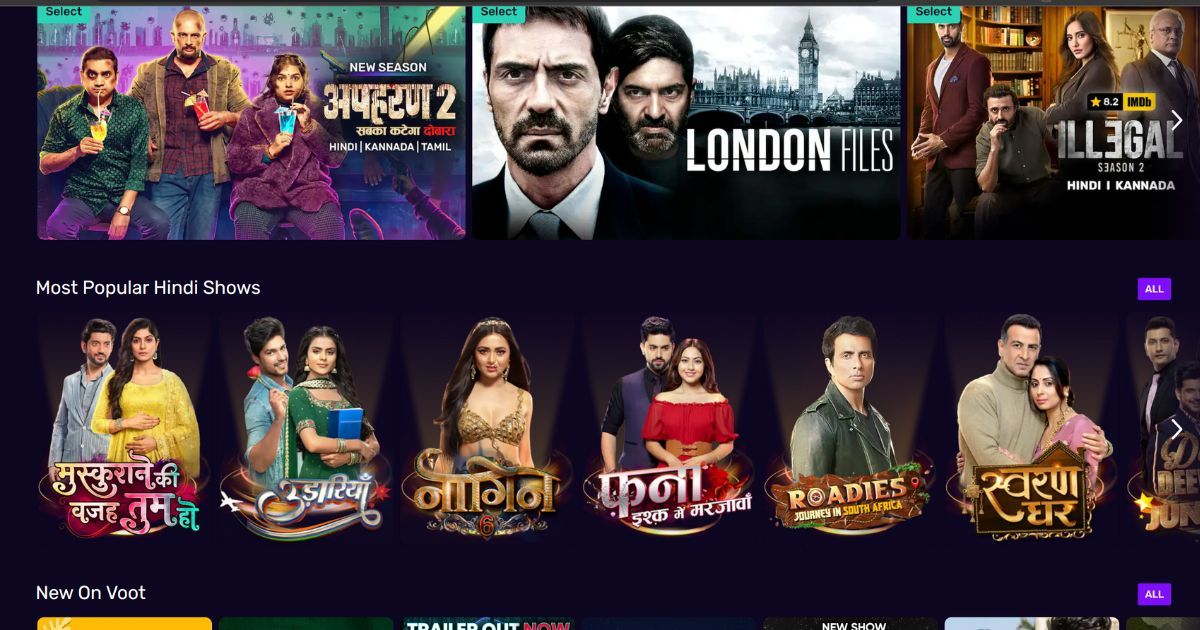 Voot Select FAQs
Should I buy Voot Select subscription to watch the content on Voot?
No, Voot Select is an optional membership. There are a handful of movies and shows you can watch without getting a membership. However, if you want to access any premium content, you will have to get a premium plan. 
Does Voot offer a Free trial?
No, Voot does not offer a free trial for Voot Select. 
On how many devices can we watch Voot Select simultaneously?
You can simultaneously stream Voot on a maximum of 4 devices at a time. 
What devices are supported by Voot Select?
The Voot app is available on Android, iOS and on TV platforms such as Android TV, Apple TV, Amazon Fire TV, LG WebOS, Samsung TV, Sony TV, Jio Fiber Set-Top Box, and Tata Play Binge App. Voot Select content is yet to be made available on WebOS & OperaOS (Sony). 
How do I authenticate my device on the Voot app?
You can authenticate and login to Voot app in three different ways:
Email ID

Social Media Login (Facebook, Google, Apple)

Mobile Number
Is Voot Select Available Outside India?
Voot Select is currently available only in India. We are steadily working on expanding our reach to be available to our global audience.
Can I download Voot content?
Yes, the platform gives the option to download all the Voot content right from the application. In order to download your favourite movie or show, search for the 'Download Button' underneath the video player.
Also Read:
Does Voot have a monthly subscription?
No, currently, Voot only offers early subscription plans that start from Rs 299 per year and goes up to Rs 599 per year.
Can I upgrade my Voot subscription plan?
You can only upgrade your Voot subscription plan once your current plan is finished. This simply means that you can only change the plan once your current plan expires.