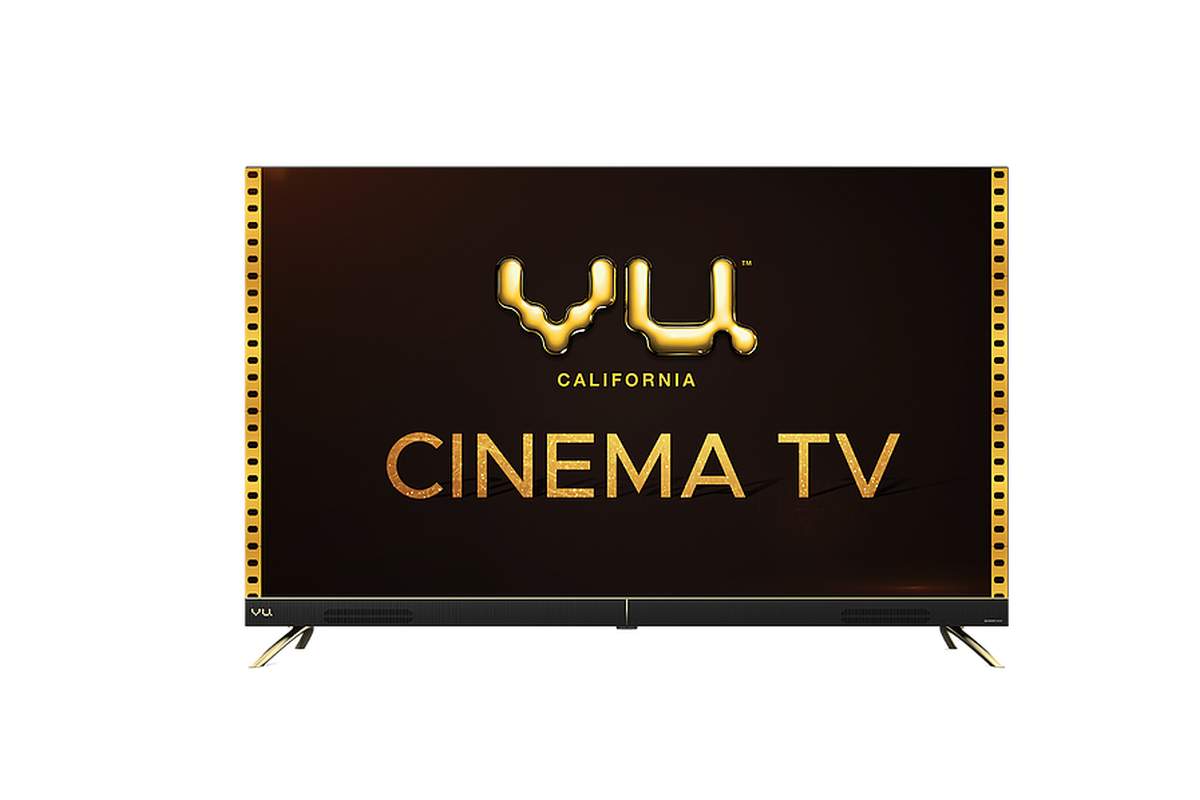 Vu Technologies has introduced Cinema TV series in India that includes 4K LCD panels in a variety of sizes. These television sets come with Vu's in-house Pixelium Glass Technology. According to the company, this tech "enhances light reflection by 40 percent elaborating picture brightness and viewing angles". Don't worry, I didn't get it either. Much like Motorola's smart TV line-up, the latest Vu TVs come with an integrated soundbar on the front. The company also highlights that these TVs are assembled by the 'Skynet'. Yes, it seems some at Vu technologies watched Terminator and concluded that 'Skynet', which mass-murders humans is somehow a nice. Vu claims that the robotic assembly ensures the precision necessary for uniform brightness. The entire line-up is based on Google's Android smart platform with support for Netflix and Prime Video out of the box.
Vu Cinema TV Features
Vu's new TVs will be available in 43-inch, 50-inch, and 55-inch sizes. All three models will pack in 3840 x 2160 pixels. Unlike most TVs that use edge-lit LEDs for backlighting, VU's new TVs will feature a Direct LED arrangement that enables local dimming and is also ideal for achieving uniform brightness. With its peak brightness of 500 nits, this LCD panel is certified for Dolby Vision and HDR10. The company has also crammed in features such as Digital Noise Reduction and MPEG Noise Reduction.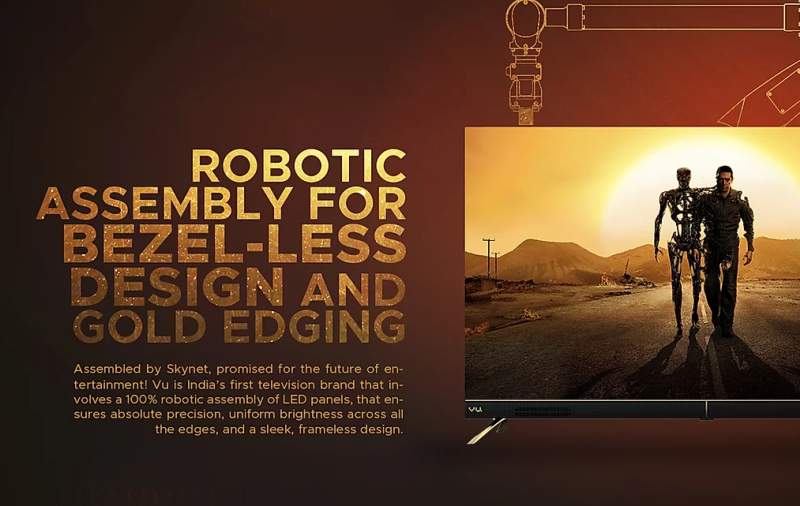 Each TV is powered by a quad-core processor fused with a dual-core GPU. Plus, there's 1.5 GB of RAM and 8 GB internal storage. It comes with built-in Chromecast support. You get access to the Google Play Store and the remote even comes with dedicated buttons for YouTube, Prime, and Netflix. On the connectivity front, you get Wi-Fi, Bluetooth 5.0, three HDMI ports, two USB, an Ethernet, and an AUX port.
Vu Cinema TV Price
The Vu Cinema series TVs will be available online from January 18. While the Direct LED backlighting system is definitely better than your regular edge-lit LED solution, VU's pricing is a bit on a higher side. The 43-inch model is priced at 26,999, the 50-inch model will cost you Rs 29,999, and the top 55-inch model will set you back for Rs 33,999.