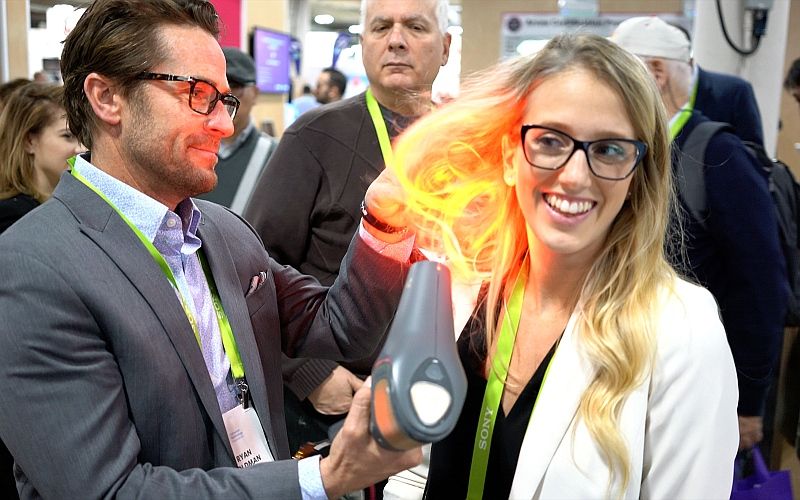 I eagerly wait for the Consumer Electronics Show every year. Of course, it is exciting to see what hundreds of brands showcase in the world's largest trade show. But, more than the sensible products, I have a fascination for weird and downright stupid products that hit the floor. I have been tracking these for years, and CES has never failed me to deliver a healthy dose of absurd products. In fact, after the inception of IoT (Internet of Things), the number of such gadgets has gone through the roof. You may have seen smart belts, connected kettle, smart flip flops, and bluetooth connected iron, but I guarantee you haven't seen it all. Don't take my word for it, check out these frivolous products fresh from CES 2019:
Volo Infrared hair dryer
This is not just the stupidest but also a potentially dangerous product that shouldn't have existed. Some "genius" in California working for Volo thought the conventional hair dryers were too noisy because they blow air. So, what's the solution? A machine that dries your hair using freaking infrared. The company claims that the Volo Go cordless dryer is the "healthiest heat styling tool". What's beyond belief is that Volo backs-up this claim with the following statement: "Our quartz infrared light and heat penetrates the cortex of your hair, drying it from the inside out". Dry the hair from inside out? That's exactly how we cook food using infrared ovens like these. If Volo's infrared dryer can penetrate the extremely tough keratin protein, imagine what it can do to your head. I'm sure Volo must have got its product labeled safe by the authorities, but hey never forget that back in the 1940s doctors used to prescribe cigarettes for Asthma.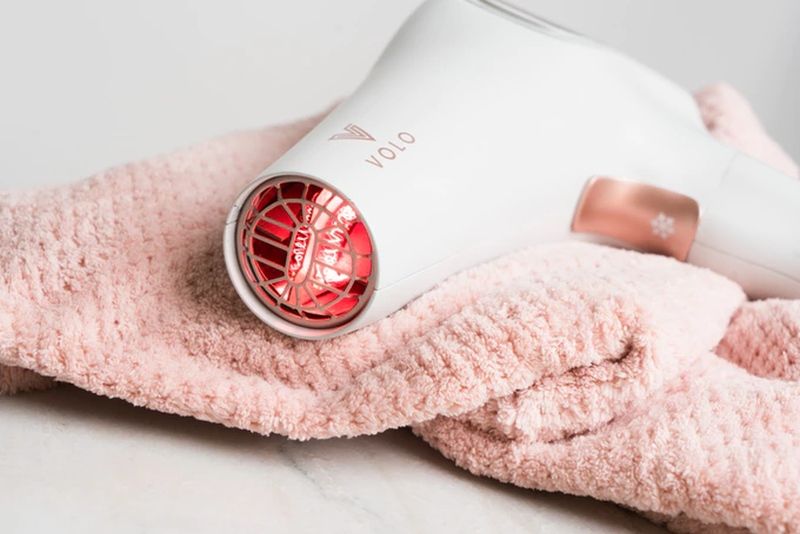 Kohler smart toilet
"Alexa play some music. Alexa what's 7+5?" Virtual assistants are turning us into a bunch of babies. And if that wasn't bad enough, soon "Alexa flush the toilet" is going to be a thing. American brand Kohler has just introduced Numi 2.0 intelligent toilet. It comes with built-in speakers with Alexa support. The "flagship toilet" as Kohler puts it, even has multi-colored ambient lighting, which can sync up to your tunes. In addition to these, the Numi 2.0 comes with a heated seat and dryer function. If your dad is a politician, you can order the Numi 2.0 intelligent toilet for $7,000 (Rs 488,000 approx.) for white finish and $8,000 for a black variant.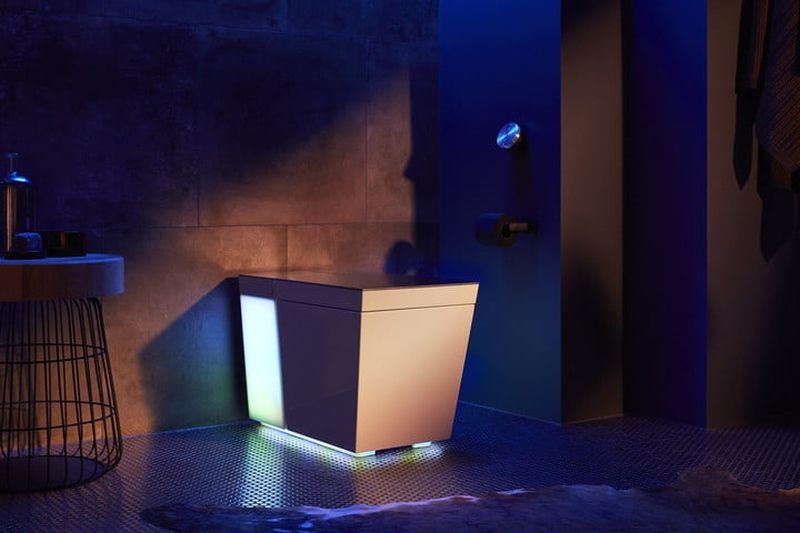 Kolibree smart toothbrush
Here comes the solution to a first world problem. Spoiled kids across the globe don't want to get up and brush their teeth. In countries like India, this problem is fixed with a tight slap from mum. But, since the super sensitive parents from the developed countries can't possibly do that, Kolibree has launched its smart toothbrush. Named the Magik smart toothbrush, it comes with a smartphone companion app. It is basically a simple AR (Augmented Reality) game. Using the front facing camera and motion tracking tech, the app surrounds the user with germ monsters in the virtual space. To beat the monsters, kids have to shoot bubbles at them in different directions. The pattern required to get rid of the in-game monsters is designed to make kids brush properly. The idea doesn't sound too bad, until you realize that a kid has to hold a brush in one hand and phone in other.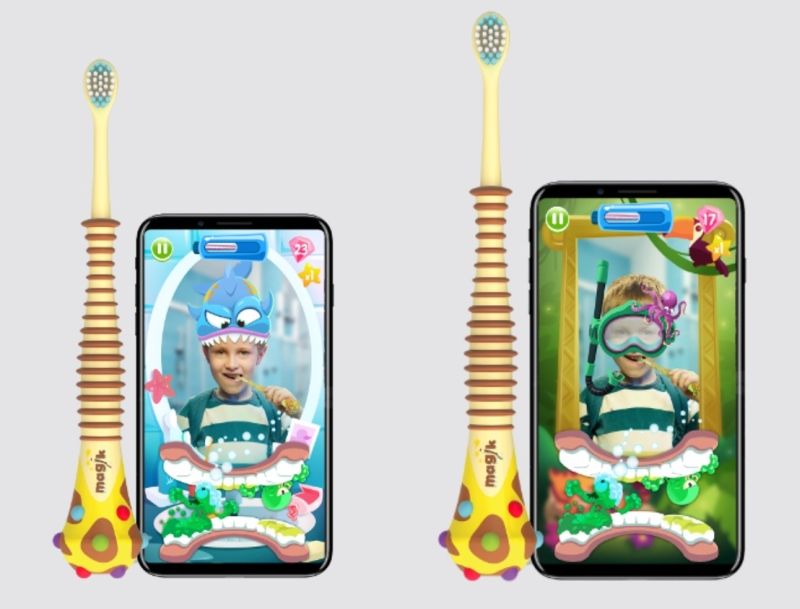 UrgoNight for sleeping
Too much technology and gadget addiction disrupting your sleep cycle? According to French start-up UrgoNight, the solution is not tech detox but another gadget. This smart headband claims to train your brain to sleep better. UrgoNight uses positive feedback to show you what brain processes and mental activities work for you, so you can go to bed with a better plan for falling asleep. The idea is to track your brain processes and mental activities and visualize them using a companion app. The company claims that this will help you realize what brain processor help you sleep better. Seriously, these guys want you to stare at a smartphone screen to fix your sleep cycle.