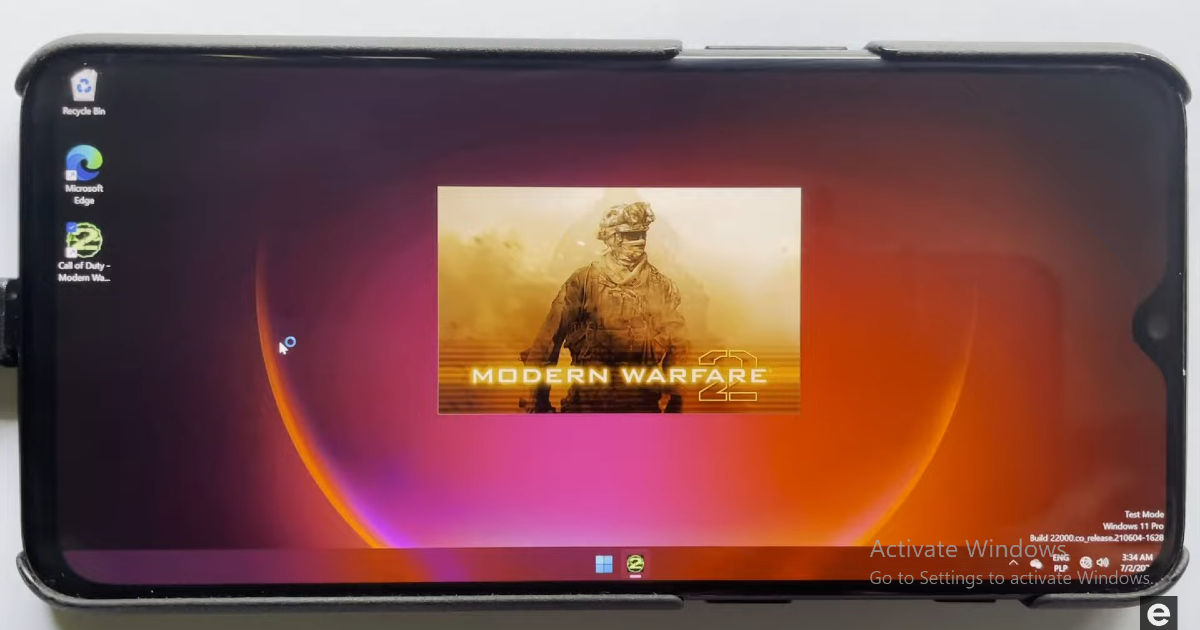 If you're tired of playing Call of Duty: Mobile (COD: Mobile) on your OnePlus 6T, here's something you can try. It seems you can run Call of Duty: Modern Warfare 2 on the OnePlus 6T running Windows 10 or Windows 11. And Modern Warfare isn't the only one either, as reported by MSPowerUser, they tried a bunch of PC games on the OnePlus 6T. We reported earlier that some folks had successfully run Windows 11 on the OnePlus 6T, but that wasn't the first time someone put Windows on a Snapdragon phone. Evidently, Microsoft isn't the only one considering all this.
According to MSPowerUser's report, the team that put Modern Warfare 2 on the OnePlus 6T were originally running the OnePlus 6T on Windows 10 but are on the first Insider build(s) of Windows 11 now. It seems Windows 11 on the Snapdragon 845 does work to an extent, but there are glitches. The report says WiFi, audio, mobile data, sensors and "pretty much everything else" aren't working, though the touchscreen, USB connections and Bluetooth are. The report also suggests workaround for WiFi and audio, through an ethernet dongle and bluetooth audio.
But despite all that, the benchmark scores for Windows 11's performance on the Snapdragon 845 seems quite surprising. On the Geekbench 5 benchmark, the system scores 467 and 1746 on single and multi-core tests, respectively. On 3D Mark it scored 2834, with a Graphics Score of 2942 and CPU score of 2346. We have embedded the videos of the benchmark tests below.
That said, Windows running on ARM chips isn't particularly a new thing. Microsoft itself has made Windows for the Snapdragon 8cx chips, but it's surprising to see the system running even as much as it is on a non-Windows chip. The Snapdragon 8cx was designed by Microsoft and Qualcomm for Windows 10, but the Snapdragon 845 was not.
It's about time Windows got better on ARM systems though. With Apple pushing ahead with its new M1 chips, many expect PCs to move past the usual x86 systems in the coming years. So, being able to run Modern Warfare on a OnePlus 6T is a pretty good sign.