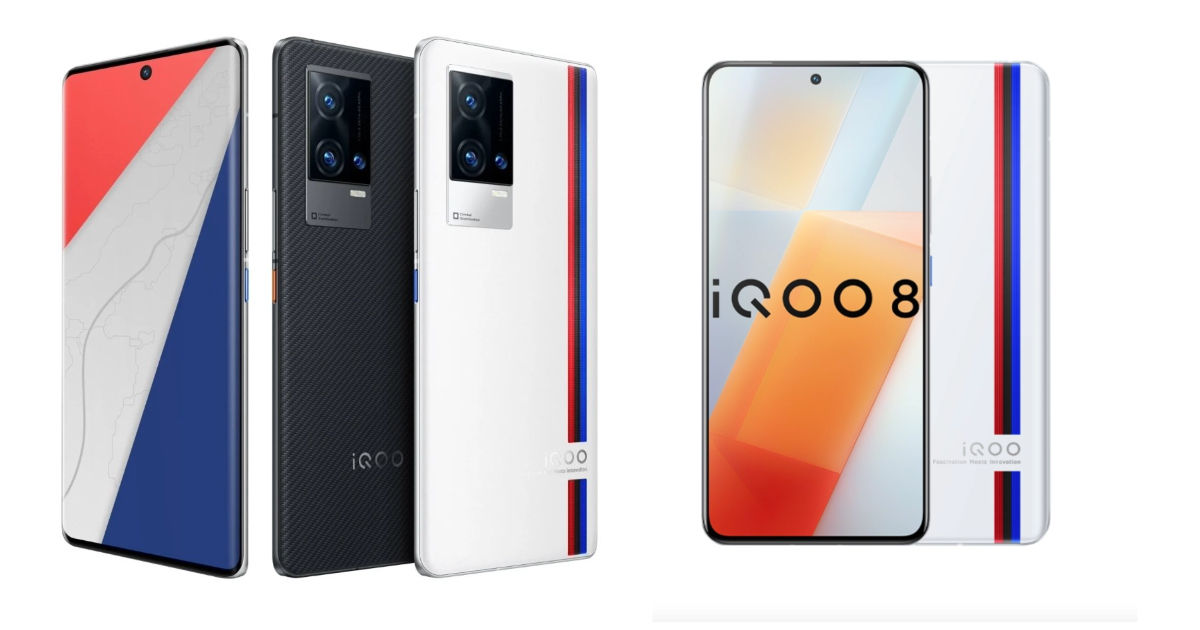 iQOO recently unveiled its new flagship phone, the iQOO 8 series in China. The company launched a Pro variant of the device alongside its standard flagship. Both devices are expected to launch soon in India. iQOO India is yet to make an official announcement about the same. Meanwhile, a couple of videos about the vanilla iQOO flagship have surfaced online. These videos reveal the colour changing rear panel of the iQOO 8. The videos show that the device's rear panel changes its colour from White to Orange when exposed to sunlight/ harsh light.
iQOO 8 color changing process, becomes orange from white, cool! pic.twitter.com/QwBb8zRzzn

— Ice universe (@UniverseIce) September 7, 2021
— Mukul Sharma (@stufflistings) September 10, 2021
The colour changing process does take a few seconds to change from white to orange. iQOO has not mentioned the exact time taken by the device to change the colours. While you might find this fascinating, it certainly isn't the first phone to feature such technology.
Last year, OnePlus unveiled its concept phone based on the OnePlus 8T. The device had a colour-changing back with a metal oxide film. This, coupled with electrochromic glass technology, changed the colour of the rear panel's patterns. This phone never got a commercial release and consumers could not experience the colour-changing tech.
Oppo's Reno5 Pro+ also came with a colour-changing back tech. The Reno5 Pro+ Artist Limited Edition was on sale earlier this year in China. The device uses the same electrochromic glass technology to change the colour from silver to Blue. Oppo, at the time, said that the device can change the colour over 30,000 times.
iQOO becomes the third BBK-owned smartphone company after OnePlus and Oppo to introduce the colour-changing technology. Although there isn't much clarity, we suspect that the device uses the same electrochromic glass technology to change the colour from White to Orange.
We can expect more phones from BBK-owned companies to feature the tech. It would not be a surprise if the likes of Vivo and Realme also launch devices with colour changing back panels.
Are you a fan of such a phone that changes its colour? Do let us know in the comments below.