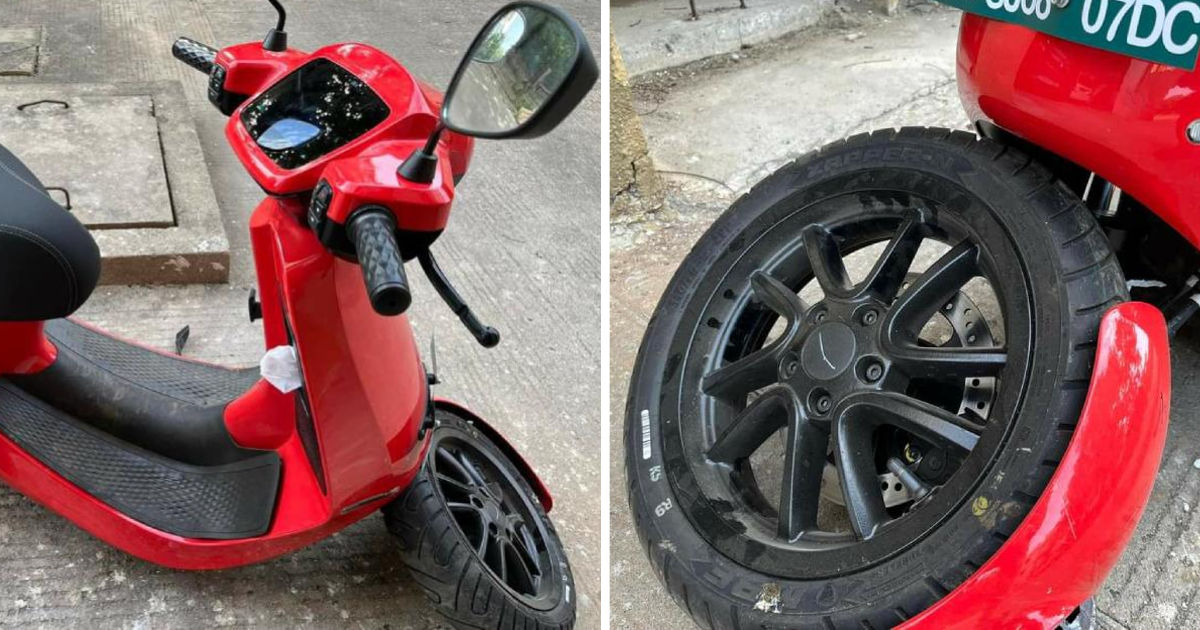 Nearing a year of sales in the electric two-wheeler market of India, the Ola S1 Pro still seems to be plagued by some serious issues. In recent testimony to this, yet another unit of Ola's electric scooter broke off its front fork while in use. Pictures of the electric scooter are now doing rounds on the Internet and a look at those suggests that the EV wasn't subjected to any accident that might have led to the breaking of the front fork.
The owner of the e-scooter in question, a person named Sanjeev Jain, shared an even more surprising fact in his Facebook post highlighting the incident. As per Jain, the Ola S1 Pro with the broken front fork is not even a week old in use. Jain mentions that the front fork of his Ola S1 Pro broke within 6 days of the scooter being delivered to him. The images shared by him even indicate that the electric scooter is in prime condition, except for the broken front fork.
The incident, as reported by CarBlogIndia, raises some serious quality and safety concerns over Ola's electric scooter. Note that this is not the first time that a problem has been reported with Ola S1 Pro's front suspension. The EV has been subjected to such blames before, with eerily similar problems being highlighted by users.
We reported a similar incident towards the end of May. At the time, an Ola S1 Pro owner claimed that the front fork of his electric scooter, along with the wheel and the suspensions cracked on a speed breaker while he was riding the scooter. Luckily, neither the rider nor anyone else got hurt in the incident. Ola faced a scathing complaint from a Twitter user, highlighting the same issues, just a week prior to the incident.
It is shocking how the problem seems to persist months after it was first raised to the company. It is easy to judge how the issue is a serious safety concern for those making use of electric two-wheeler. While there have been no serious injuries due to the problem to date, nothing guarantees the same for the future. The only permanent relief, in this case, would come once Ola addresses the issue directly and starts implementing a fix.