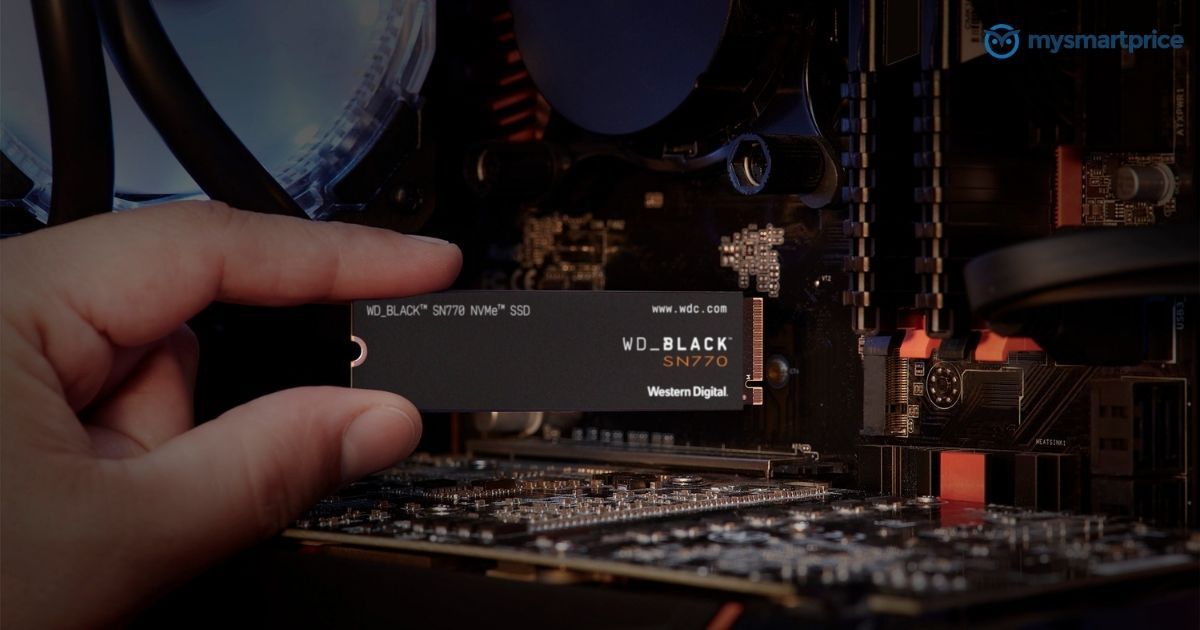 Western Digital, one of the largest storage solutions manufacturers has unveiled a new SSD in India. The latest SSD from the Black series, the WD Black SN770 is an NVMe based SSD with PCIe Gen 4 interface.
The new solid-state drive offers ultra-fast read speeds of up to 5,150MB/s, and up to 40% faster performance. Let's take a closer look at the Western Digital SN770 NVMe SSD, its specifications, features and price in India.
Western Digital SN770 NVMe Price in India, Availability
The Western Digital Black SN770 NVMe SSD comes in a variety of storage capacities, with the 250GB model starting at Rs 4,749 in India. The 500GB WD Black SN770 NVMe SSD costs Rs 6,789, while the 1TB WD Black SN770 NVMe SSD costs Rs 12,709. The cost of the 2TB model is unknown.
It is available for purchase via retail stores including amazon.in, primeabgb.com, www.themvp.in, pcstudio.in, kryptonitemicrosystems.com and mdcomputers.in.
Western Digital SN770 NVMe Features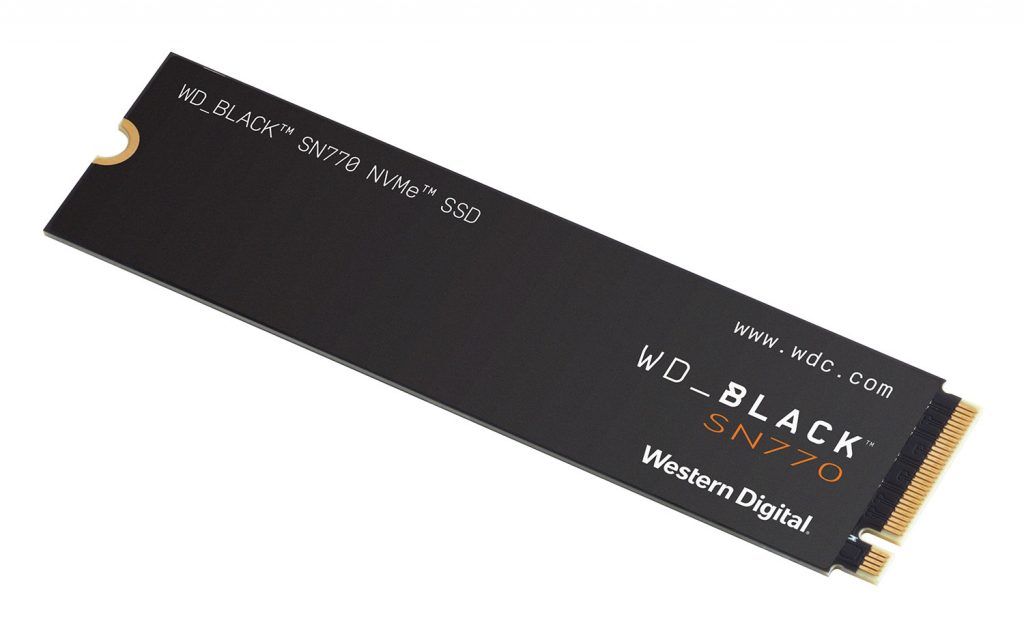 WD's newest solid-state drive is based on NVMe standards and works with PCIe 4 compliant motherboards. There's backward compatibility with the PCIe 3 interface as well. The new SSDs have peak speeds of up to 5,150MB/s and are expected to provide up to a 40% performance boost and a 20% increase in power efficiency when used at maximum rates. The peak speeds can be achieved when paired with a PCIe 4 compatible motherboard.
It's been purpose-built for PC gaming, according to the maker, and it's a great choice for hobbyist PC builders and long-time gamers wishing to improve their gaming experience.
"As more gamers look to make the transition to PCIe Gen4 systems, we believe it is important for the PC gaming community to have a variety of reliable, high-performing solutions to level up their gaming rigs," said Mr Jaganathan Chelliah, Senior Director – Marketing, India & Middle East and Africa, Western Digital.
"The new WD_BLACK SN770 NVMe SSD makes Gen4 technology more accessible, helping more gamers get into the game faster and improve their overall gaming experience." He added.
That said, what are your thoughts on the new WD PCIe 4 SSD? Do let us know by dropping a comment down below.