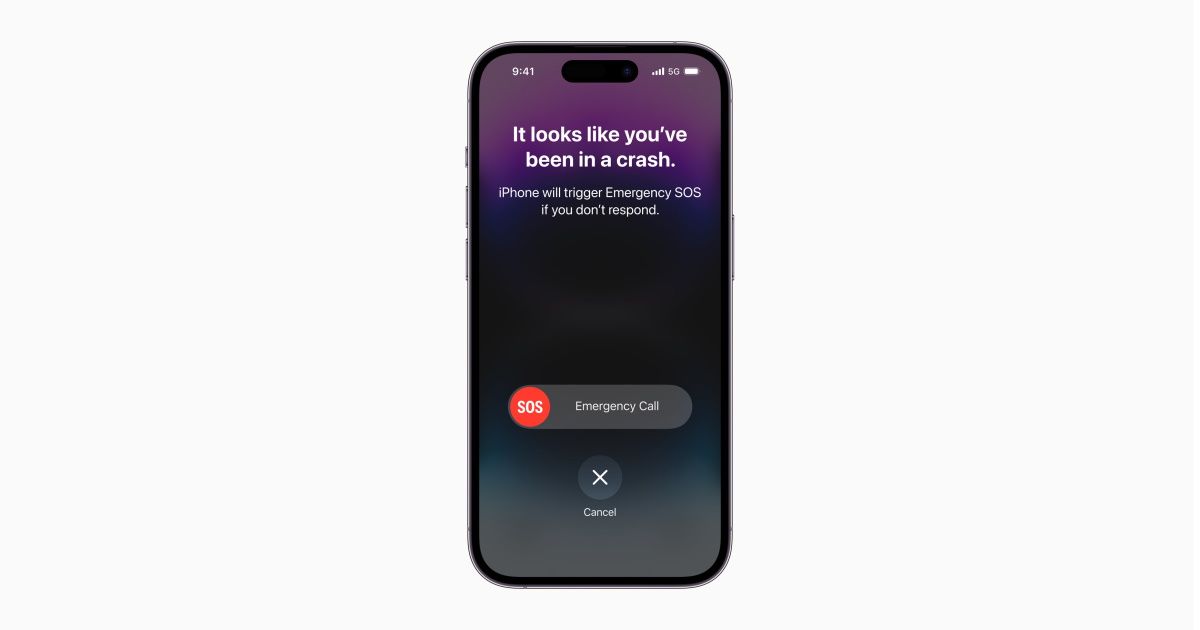 Apple's iPhone 14 series, alongside new Apple Watch models, brings many new features for consumers to take a call whether they want an upgrade or to buy the latest devices. However, for us, one particular feature that was the highlight has to be Crash Detection. In India, a recent car crash incident is making headlines, and people are looking for possible reasons that led to the death of former Tata Sons chairman Cyrus Mistry in a car crash earlier this week. While a lot of factors are being investigated and checked by authorities, technology can help us by alerting agencies about a collision.
Now, Apple has answered this in a way that could be life-saving for people involved in a crash incident and a boon for government agencies who can be notified quickly and reach the spot on time. Apple's all-new iPhone 14 series models – iPhone 14, iPhone 14 Plus, iPhone 14 Pro, and iPhone 14 Pro Max – pack a safety capability that's never been seen on phones, Crash Detection on iPhone. But, of course, at this point, the Crash Detection feature seems locked to certain markets, like the US and may take time to reach countries like India.
Also read: iPhone 14, iPhone 14 Plus Launched at Far Out Apple Event
What is the Crash Detection feature on the iPhone 14 series And New Apple Watch models?
Apple has packed the all-new safety feature in all of its new iPhones and Apple Watch Models. This could mean the feature may well be standing between a life and death situation in the event of a fatal collision. Apple's Crash Detection feature can detect a severe car crash and automatically dial emergency services when a user is unconscious or unable to reach their smartphone.
Also read: iPhone 14 Series Sale: Where to Buy (Online & Offline), Price in India, Launch Offers, Sale & Pre-order Dates and More
Apple says that with a new dual-core accelerometer capable of detecting G-force measurements of up to 256Gs and a new high dynamic range gyroscope, new iPhones can detect crashes. The most interesting thing is that the company says these capabilities have been built on existing components, like the barometer, which can now detect cabin pressure changes, while the GPS for additional input for speed changes, and the microphone, which can recognize loud noises typified by severe car crashes. Sounds incredible.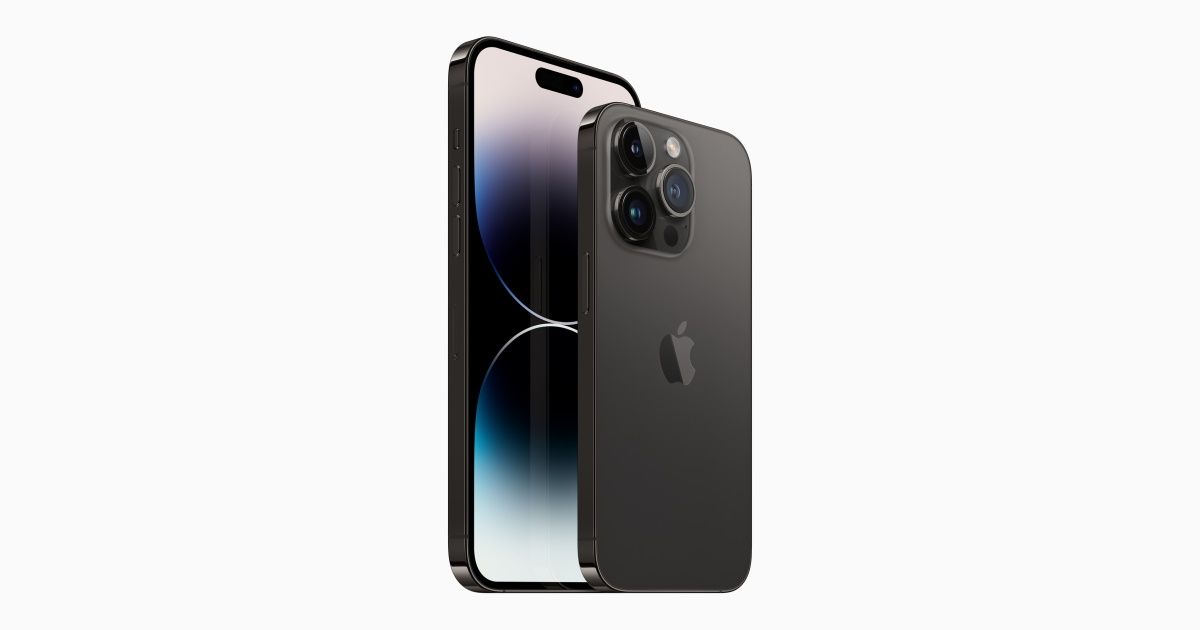 For new Apple Watch users, the new Crash Detection feature will be even easier to access as the watch will be on their wrist and if functioning, it will show the emergency services call interface with a 10-second countdown. Post the countdown, the device will dial emergency services if a user is unresponsive. Apart from emergency responders, Apple Watch will also share the user's device location with the emergency contacts.
Also read: Apple Watch Series 8, Watch SE 2, Apple Watch Ultra and Apple AirPods Pro 2: India Prices and Sale Details
"Advanced Apple-designed motion algorithms trained with over a million hours of real-world driving and crash record data provide even better accuracy," explains Apple.
To make the Crash Detection feature versatile, Apple created the algorithm using data collected from new motion sensors at professional crash test labs. This helped Apple collect data in simulated real-world accidents, including head-on, rear-end, side-impact, and rollovers.
This one feature makes the new set of devices not just better than their predecessors but also makes the new iPhones worth every penny. Of course, however, any user would wish never to be involved in a crash, but just in case it happens, the iPhone 14 series and new Apple Watch models can be a life-saving factor.
Also read: iPhone 14 vs iPhone 13: Which is a Better Buy for Users in India?
What is Emergency SOS via satellite?
Another safety capability that's coming to new iPhones is the Emergency SOS via satellite. So in case you are stuck somewhere while trekking on an adventure trip, the new SOS feature will come to the rescue.
Apple says that the Emergency SOS via satellite combines custom components integrated with software to allow antennas to connect directly to a satellite, enabling messaging with emergency services outside of cellular or Wi-Fi coverage.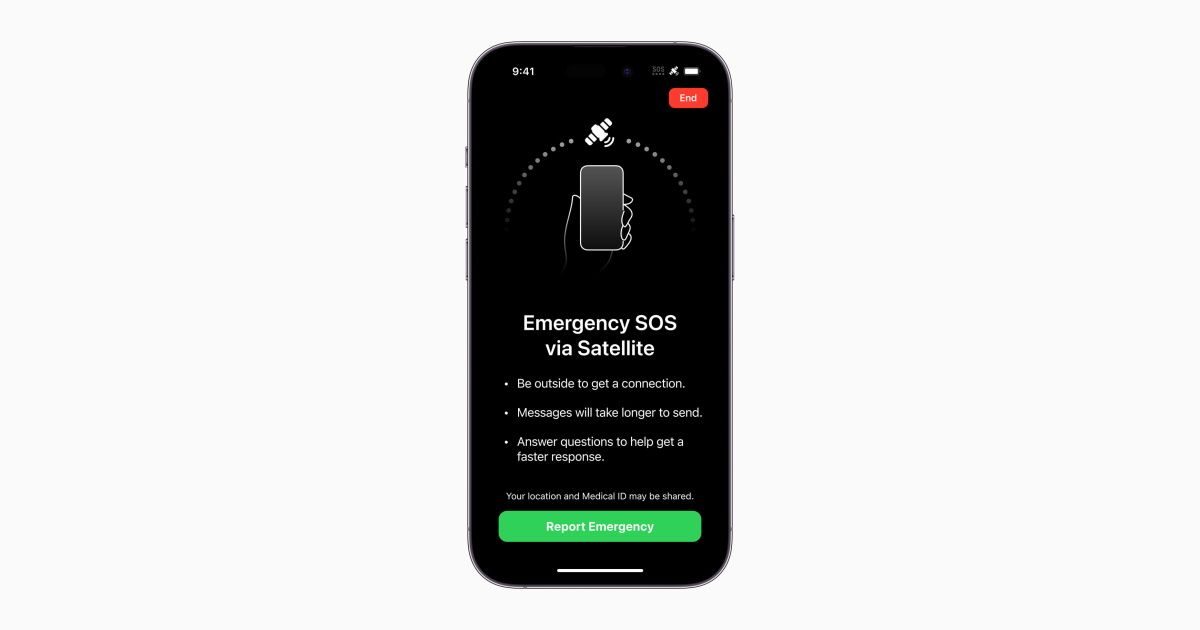 "Satellites are moving targets with low bandwidth, and it can take minutes for messages to get through. Since every second counts, with Emergency SOS via satellite, iPhone front-loads a few vital questions to assess the user's situation and shows them where to point their phone to connect to a satellite," explains Apple.
Also read: Apple iPhone 14 Pro, iPhone 14 Pro Max Launched with A16 Bionic, 48MP Main Camera
Apple says its specialists will call on the user's behalf for the initial questionnaire and follow-up messages.
Notably, the SOS feature will allow users to manually share their location over satellite with Find My when there is no cellular or Wi-Fi connection.
The Emergency SOS via satellite feature from Apple will be available to users in the US and Canada in November this year, and the service will be free for two years. There are no further details on whether the SOS feature will be available outside these two countries.