Highlights
Meta has introduced WhatsApp admin approval to WhatsApp groups.
The new feature lets admins control who can join the group.
You can also search for a contact's name on WhatsApp to check your common groups.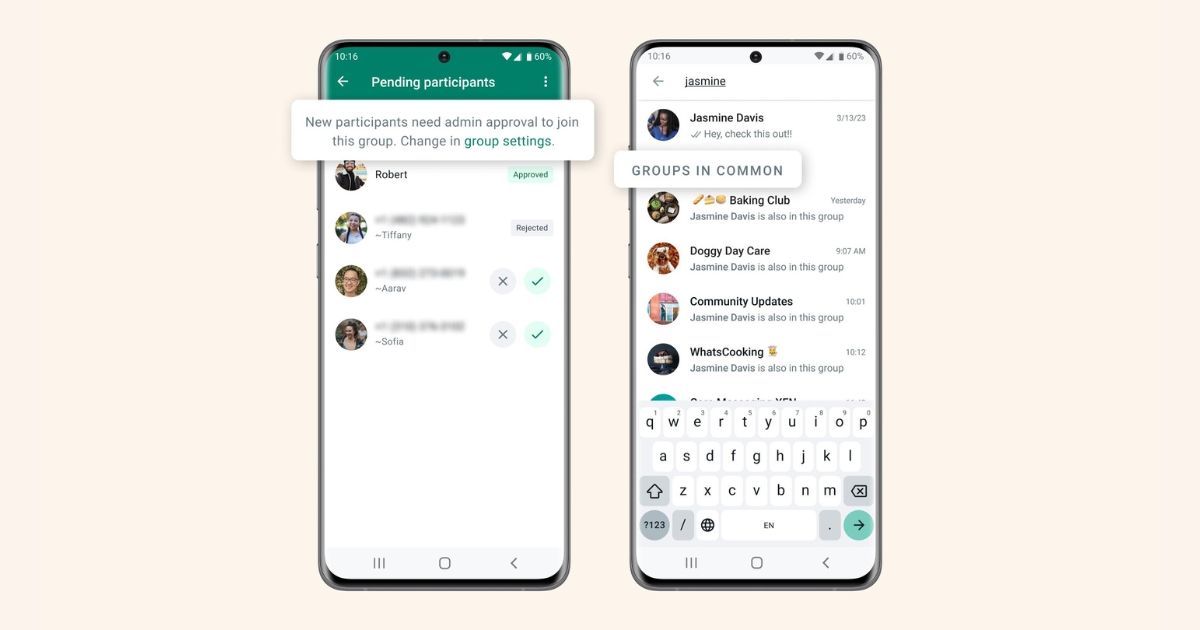 WhatsApp admin approval has finally moved from the beta update to the public release. A few days ago, a new feature was spotted in a beta update, which comes as a convenience feature for group admins. It is now publicly rolling out to all users. Meta said the new feature will make 'groups more manageable for admins and easier to navigate for everyone.' It will make life easier for admins who have created WhatsApp Communities for their groups. Here's what you need to know.
WhatsApp Now Lets Admins Control Who Can Join Their Group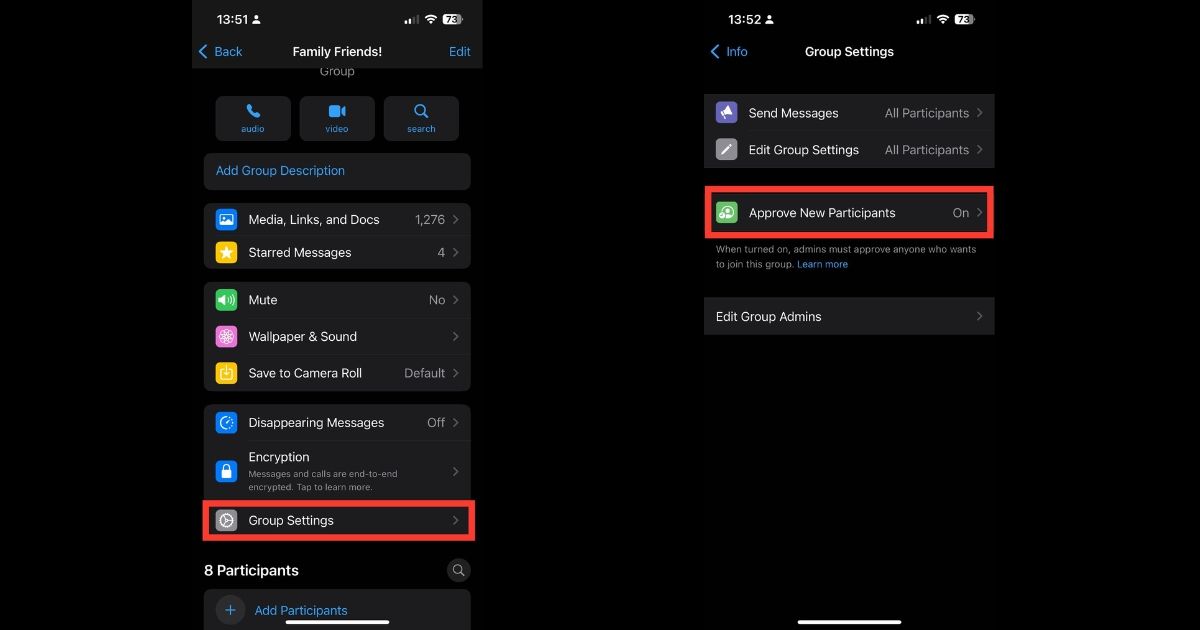 As mentioned, the new feature was already rolled out to beta users last week and is now available to all users. This feature benefits admins with multiple groups under a WhatsApp community. In a community, any group member can join any other group within the community. The new WhatsApp admin approval feature will help admins control who can join. This is also useful for admins of the groups that have their joining link shared online and on social media platforms.
To enable the latest feature, head to the group you want to turn this feature on for. Tap on the group name and click on the Group Settings option. On the next page, you will see the Approve New Participants toggle. Turn it on to manage who can or cannot join your group. Once turned on, the group admins can see members' join requests and approve or reject them.
WhatsApp has introduced another convenience feature for group admins. With WhatsApp groups and communities getting bigger and larger, it's hard to know which groups you share with someone. Sometimes you are part of a group with someone but can't remember the name or want to check which groups you have in common with someone.
Now, you can search for the contact name in your WhatsApp to see the groups in common with them. All you have to do is tap on their name at the top of the chat window and scroll down to check groups in common. Meta has announced that these features will roll out globally over the coming weeks. However, at the time of writing this, we received both features on iOS 16.3.1.
Are you an admin of multiple groups or WhatsApp communities? Are these features useful for you? Let us know in the comment box below.