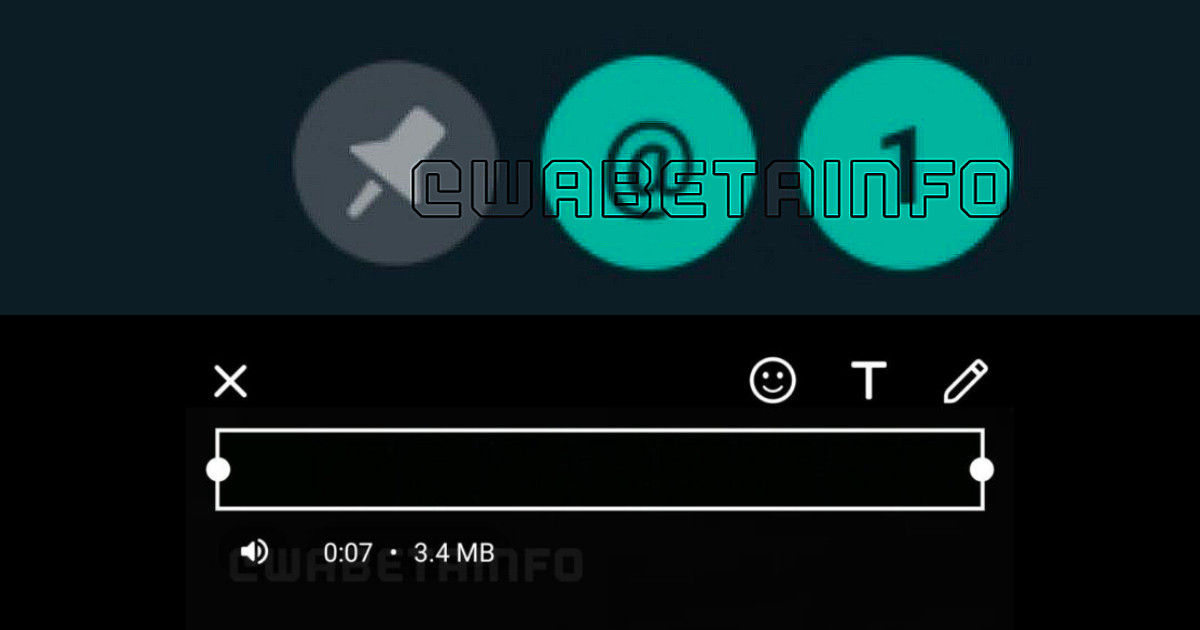 WhatsApp is working on adding a few new features to its app, even as conversations around its privacy and data sharing policies with Facebook continue around the world. Spotted by WABetaInfo, the new features that have arrived with the latest updates of WhatsApp Android Beta include a mention badge, as well as the ability to mute videos before sending to a contact. The latest WhatsApp Android Beta updates also introduced a new default sticker pack named Taters and Tots, which fans of stickers on WhatsApp would find interesting.
WhatsApp Android Beta update feature 1: Mention badge
The new mention badge feature can be a pretty nifty one, especially for users who are a part of numerous WhatsApp groups that have been put on mute in order to streamline communications. Previously, if a user was mentioned by someone in a WhatsApp group that has been muted, the mention would not show up on the overall chat interface, which means that users would need to manually enter every group chat window to check where they were mentioned. Thankfully, in the stable build, WhatsApp already has a mention marker that shows users the exact message where they have been tagged, making it easier to track conversations.
Now, with the latest WhatsApp Android Beta update, the process just got simpler. Now, WhatsApp is planning a way to show an '@' badge on chats where users have been mentioned, and this may apply for unmuted groups as well. This can help users better track the conversations where they are being mentioned, and depending on personal preferences, respond accordingly. Interestingly, WABetaInfo also mentions that the mention badge has been around for a few users for some time already, but was not working properly. Hence, for such users, this update would issue a fix and make the feature usable again.
WhatsApp Android Beta update feature 2: Mute videos
The second new feature that has been recently spotted is the ability to mute videos before sending to a contact. This can also be a nifty feature, since it would allow users to cut out unwanted or compromising audio from the background of a video, before sending to a user. Muting videos by default is also not a major feature, but adds a small layer of flexibility that helps users get more features at hand to customise their overall usage experience.