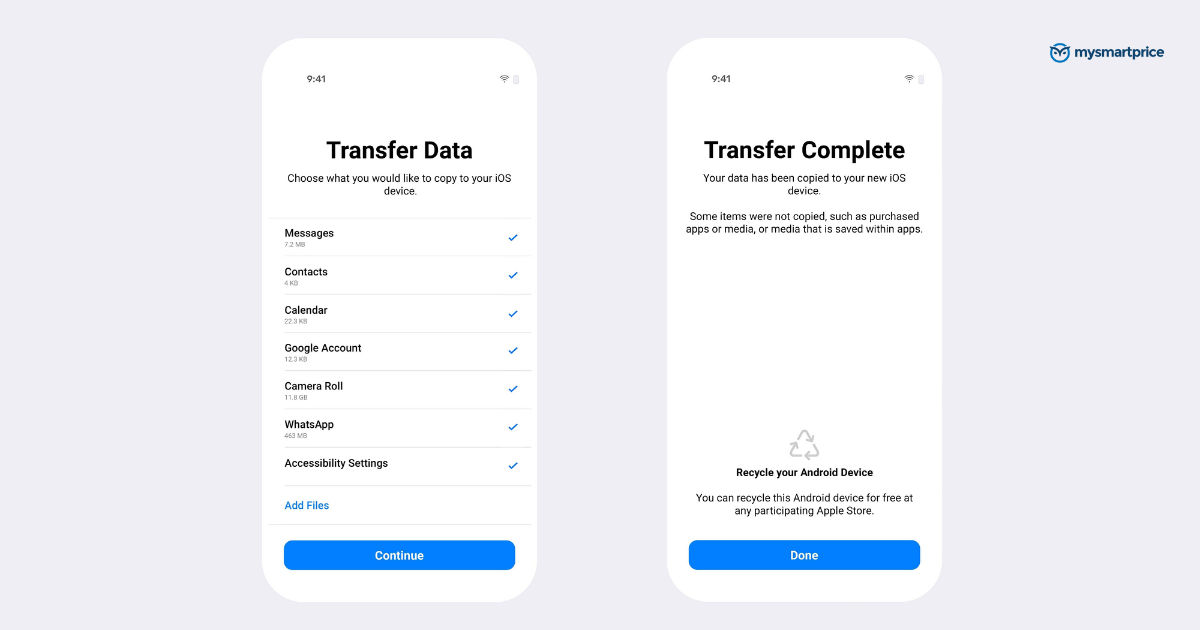 Whatsapp is now finally rolling out the ability to transfer chats from Android to iOS. Yes, you heard it right, you may soon be able to move your conversations from Android to iOS without the need for any third-party applications. The feature is currently in the testing phase, and beta users will be among the first to get hands-on with this new functionality. Let's take a closer look at how you can transfer your Whatsapp chats from Android to iOS easily.
WhatsApp and Apple have announced support for data migration from Android to iOS as of today. When a user switches from Android to iOS, Apple's 'Move to iOS' app will now feature an option to add WhatsApp data.
How to Transfer Whatsapp Chats from Android to iOS
Users will need to download the Move to iOS app on their Android smartphone, as is customary when migrating data from Android to iOS. Users must also check that the software on their iPhones and Android smartphones meets the basic standards.
Your iPhone must be running iOS 15.5 or above, and your Android phone must be running at least Android 5.0 and have the Move to iOS app loaded. WhatsApp for iPhone must also be updated to version 2.22.10.70 or higher. WhatsApp for Android must be upgraded to version 2.22.7.74 or later. For WhatsApp to operate, both devices must be connected to the same WiFi network and to a power supply.
Also, to link with the Move to iOS app and transfer data from your Android phone, your iPhone must be brand new or reset to factory settings. Here's how you can transfer Whatsapp chats from Android to iOS: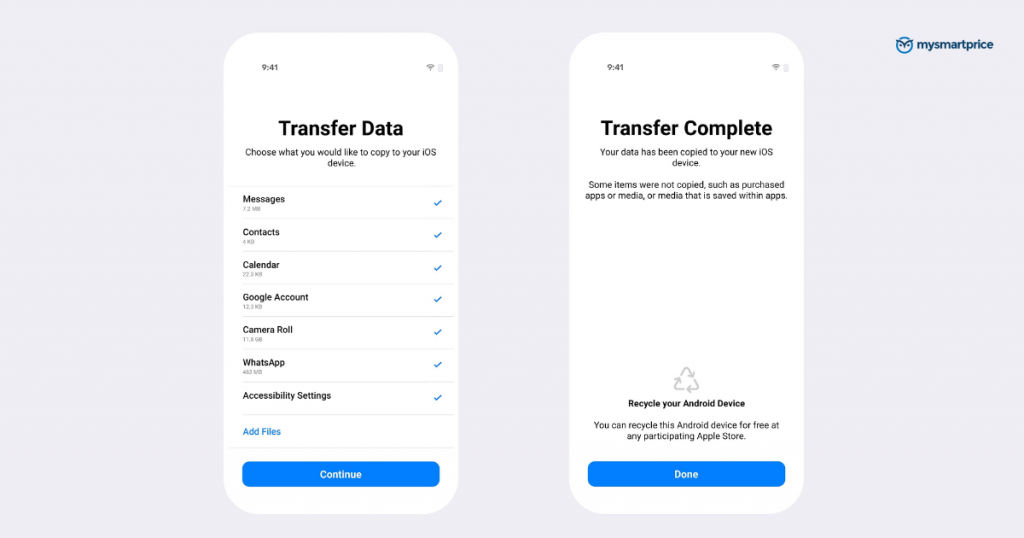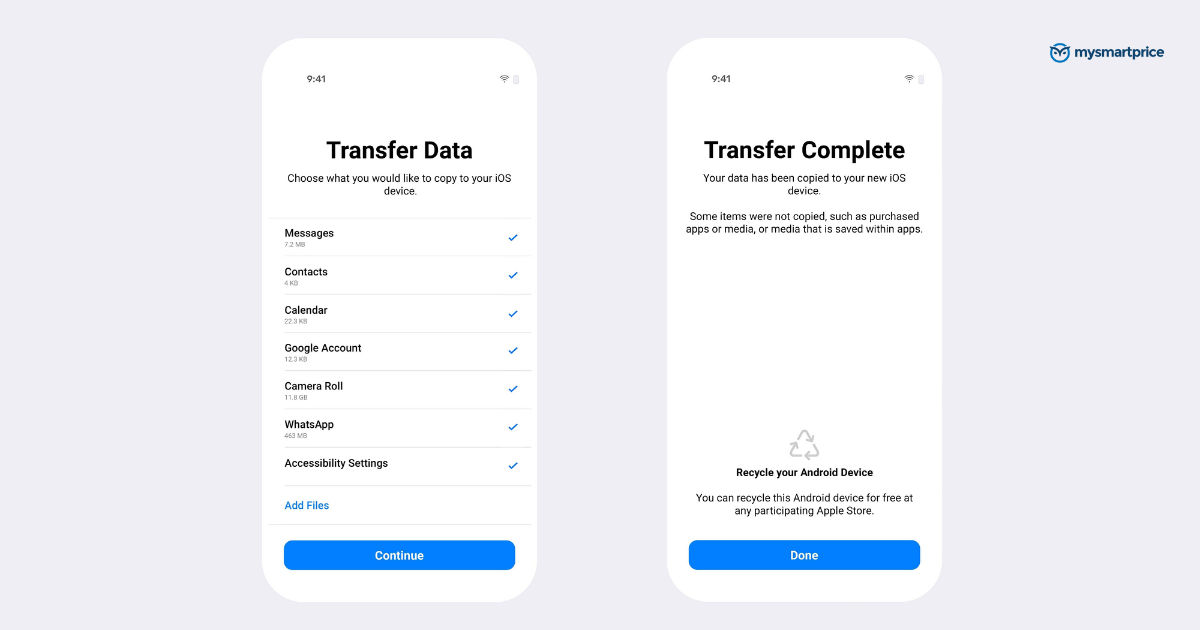 Start by launching the Move to iOS app on your Android phone and follow the on-screen prompts.
You'll be displayed a code on your iPhone. When prompted, enter the code on your Android device.
Tap Continue and select WhatsApp on the Transfer Data screen.
Next, press Start on your Android phone, and wait for WhatsApp to prepare the data for export. Note that you'll be signed out from your Android phone once the data is prepared.
Once the data is prepared, press Next to return to the Move to iOS app.
Now, tap on Continue to transfer the data from your Android phone to your iPhone and wait for Move to iOS to confirm the transfer is complete.
Next, Install the latest version of WhatsApp from the App Store on your iPhone.
Open WhatsApp and log in using the same mobile phone number used on your old device.
Finally, tap on Start when prompted, and allow the data restore process to complete. Complete the activation process of your iPhone and you'll be able to see your chats waiting for you.
When a user selects WhatsApp data as an option in the app, the data is packed in an iOS-friendly manner. This information will not be seen by Apple, and it will stay encrypted. While users will be able to transfer personal messages, peer-to-peer payments and call history will not be moved to your iOS device.
We're adding to WhatsApp the ability to securely switch between phones and transfer your chat history, photos, videos, and voice messages between Android and iPhone while maintaining end-to-end encryption. This is a top requested feature. We launched the ability switch from iPhone–>Android last year, and now adding Android–>iPhone as well." said Mark Zuckerberg, Founder & CEO, Meta.
That said, how excited are you about this new feature? Do let us know by dropping a comment down below.