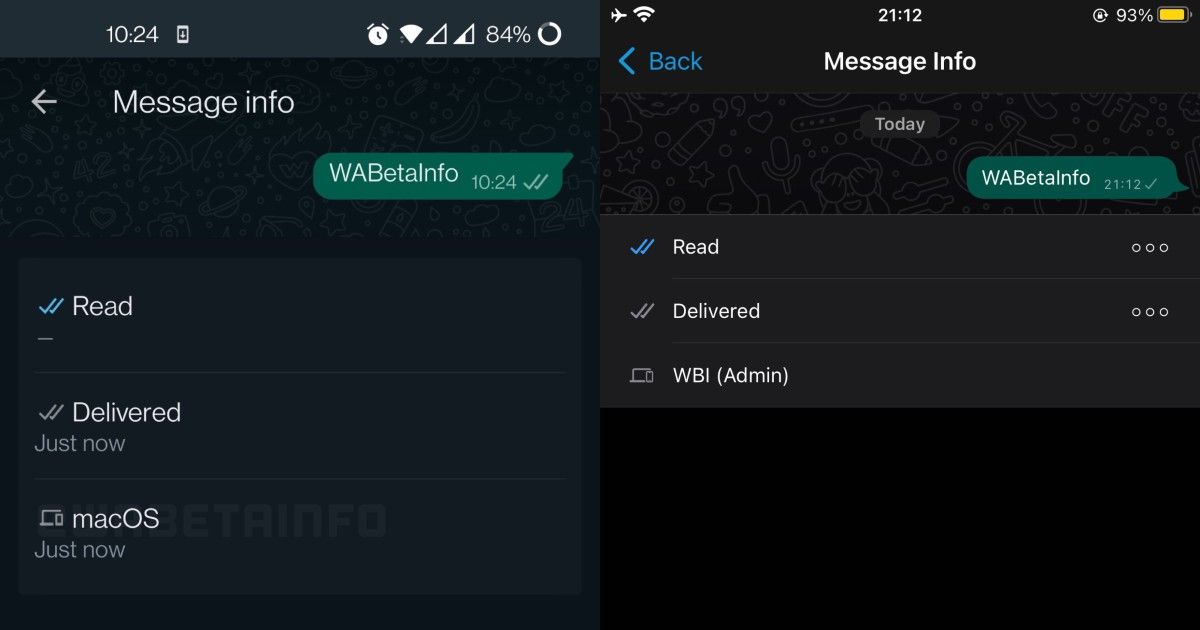 WhatsApp is adding a new feature to its messaging application targeting enterprises, WhatsApp Business. As part of the new feature, businesses will be able to access a new feature that details the sender of a message right within a message's details. The feature essentially helps businesses with multiple linked devices to figure out which account was responsible for sending out a message, thereby keeping easier track of its customer communications. The Meta-owned service had previously enabled the ability for users of WhatsApp Business to rename devices that are linked to its account, therefore allowing businesses to keep track of each device without using a common browser, platform or device name — which has been used on WhatsApp's linked devices section since it was introduced.
WhatsApp author details on message section: How it works
The new feature will add a message's author details right within the message details section of the app. For instance, businesses using this feature will get to swipe on a message that they sent to a customer, and be able to see the name of the linked device that sent out the message. The new feature will appear below message details that show if a message has been delivered or read, and add the name of the author — along with if the author is also an admin for the business or not.
The feature is an incremental upgrade, but can be a key one for businesses. For reference, WhatsApp presently allows businesses to have up to 10 linked devices to their WhatsApp Business account, which they can use to keep track of orders, customer conversations and more. The feature is now rolling out for all businesses that use the app's beta version on Android, iOS and desktop platforms, which also suggests that it would become available to all business users, soon.
The Meta-owned messaging platform has been increasing its business capability in India for a while now. Last month, the company launched its Cloud API (application programming interface) for businesses, offering them a cloud platform for migrating their business online. The service, which is being offered for free right now, will come with additional premium services for businesses looking to conduct their operations on the platform. The move is a play by the company to try and monetise their app, which has remained difficult for Meta despite its massive user base across the world.