WhatsApp last year in August rolled out a feature called disappearing messages for users worldwide that allowed them to send a view once message and expires after a fixed time. It's a Snapchat-like feature that is being used frequently on daily basis. WhatsApp could be making some changes to the disappearing messages in upcoming versions.
WABetaInfo, a well-known website for revealing upcoming WhatsApp features has spotted a version where the option of disappearing messages has been revamped. Multiple beta testers have started receiving this update, if you are a beta tester then chances are that you might have come across this change as well. Let's see how WhatsApp is planning to rework the disappearing messages section.
WhatsApp Disappearing Messages Getting a New Look
The latest WhatsApp beta for Android 2.22.24.9 update brings a new design to WhatsApp disappearing messages. The version can be downloaded directly from Google Play Store only if you have opted for a beta experience. In case, if you still want to check whether the new section has been updated on your account or not, just go to WhatsApp Settings > Privacy > Disappearing Messages.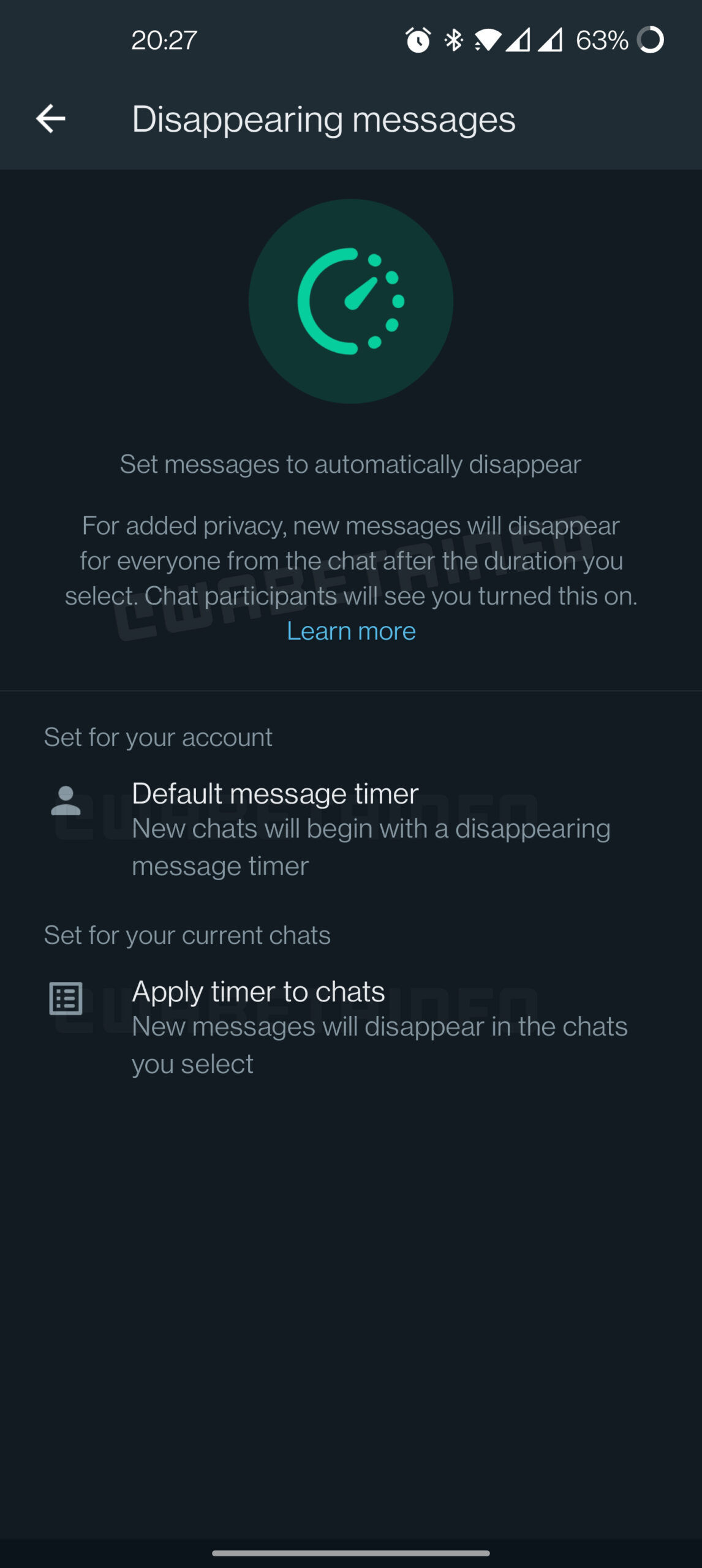 As seen in the above screenshot, the new UI has a massive timer image and then text below it which explains what disappearing messages are. Next, there are two options – Default Message Timer and Apply Timer to Chats.
In Default Message Timer, you can set a fixed time for the messages to expire for all chats. You don't need to set it up again and again. Whereas, in Apply Timer to Chats option, new messages will expire automatically when you select a chat.
WhatsApp Disappearing Messages: Old vs New
You have seen the upcoming disappearing messages section design but do you remember how the old version looks? Here's a picture below.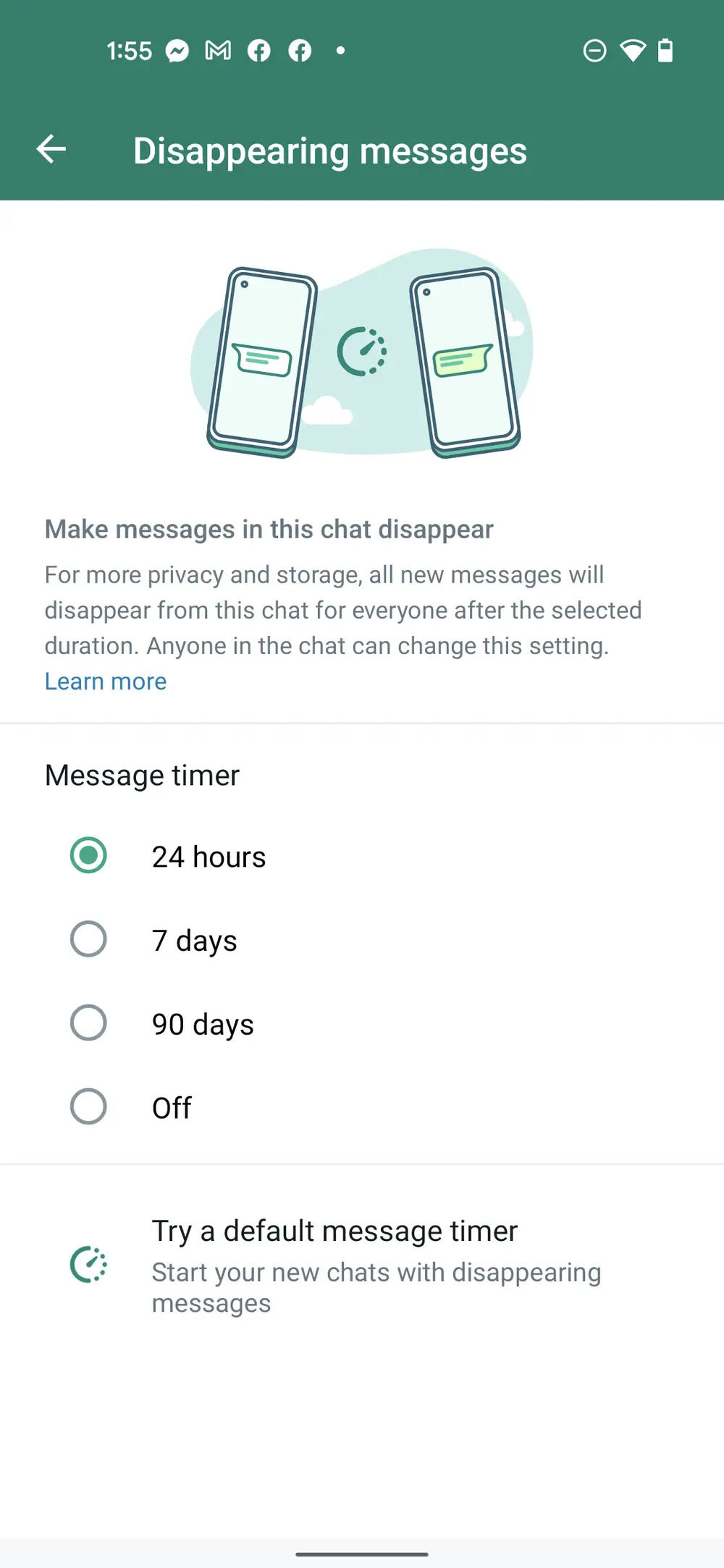 As we can see, WhatsApp has introduced various changes to the disappearing messages section. Earlier it was only about turning the option on and off, but now you can customise it accordingly.
What is WhatsApp Disappearing Messages?
WhatsApp allows a user to send photos and videos on the recipient's phone for only one time. Once the recipient watches the photo or video, it disappears from their chat history. They won't be able to watch it again. This is called disappearing messages.
Ever since its launch in August 2021, WhatsApp has made changes to the feature multiple times. In April earlier this year, the Meta-owned company rolled out a feature that does not let users download media to their phone's gallery in disappearing chats.
The company recently rolled out a slew of features for its users such as WhatsApp communities, emoji reactions, the ability to share large files, and the admin's power to delete messages of others. WhatsApp video calls can now fit 32 people whereas a group can have 1024 members in it.