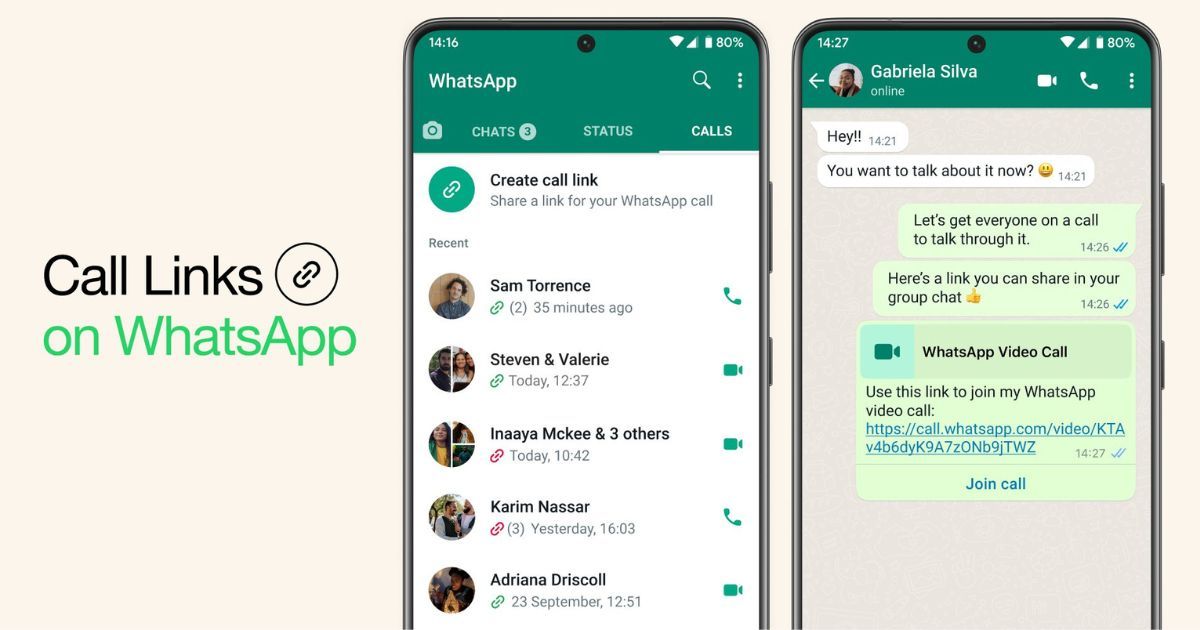 WhatsApp introduced audio calling way back in 2015 and the video calling feature was added in 2016. A couple of years later, in 2018, WhatsApp added the ability to make group video calls as well as group audio calls. Now, the Meta-owned messaging platform has introduced a new way to initiate a call on the app.
WhatsApp has announced Call Links, which works similar to other popular meeting apps like Google Meet, Microsoft Teams, Zoom, and more. This feature will roll out to all WhatsApp users starting this week for both audio calls as well as video calls. Let's take a look at the details.
Call Links on WhatsApp
The feature is pretty much self-explanatory here, you create a link for a call and share it with up to 32 members via personal message or you can post the link in a group. Up to 32 members can join the call using the link shared. This works for both audio calls and video calls. One advantage here is that you can share the link with anyone who is not in your contact as well.
Since it's a link, we think you can share the link outside of the WhatsApp app as well, as anyone who clicks the link will be taken to the WhatsApp call. This feature should also work for those users who have already received the ability to make audio and video calls on WhatsApp Desktop and WhatsApp Web.
📞 Excited to introduce Call Links on @WhatsApp so you can easily start or join a call using just a link. Available for both audio and video calls starting this week. pic.twitter.com/SfSJMlMYEm

— Will Cathcart (@wcathcart) September 26, 2022
How to Create Call Links on WhatsApp
Open WhatsApp on your smartphone
Swipe and Go to the Calls tab
Tap on "Create call link"
A Unique link will be created for your call
Share the link with people with whom you want to have an audio/video call
Currently, the feature is rolling out and more users will get the ability to create call links soon. In addition, WhatsApp is also testing secure encrypted video calling for up to 32 people.
Compared to the rivals like Google Meet and Teams, the one major feature that WhatsApp is missing now is the screen sharing feature. However, looking at the direction WhatsApp is moving, eventually, that might be added to the app as well.